Podcast
PODCAST: Lawrence Stroll on signing Vettel, working with Schumacher, and his Aston Martin masterplan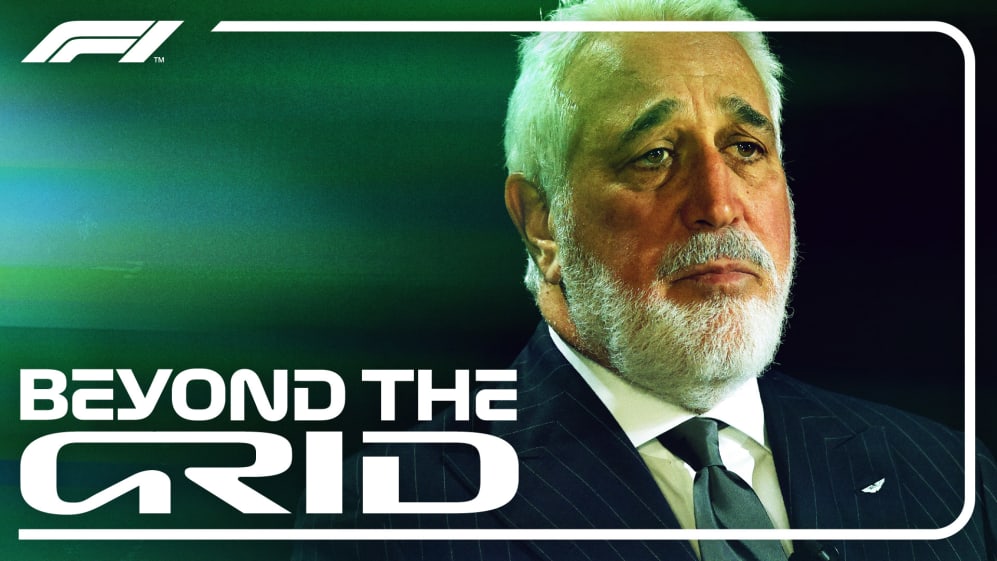 There are two groups of people who dominate the F1 paddock – the drivers on the one hand, and the operators on the other. Aston Martin chairman Lawrence Stroll is most certainly one of the latter, while also being a father to one of the former – his son and three-time podium finisher Lance.
Stroll Senior has come to prominence in the sport in recent years following his consortium-led purchase of Force India in 2018, and the team's subsequent rebranding, first as Racing Point and then, for 2021, as Aston Martin.
But as Stroll reveals to Beyond The Grid host Tom Clarkson on this week's episode of F1's official podcast, his links to the sport go back much further than that, with Stroll having first mixed with the world of Formula 1 in the early 1990s through working with Tommy Hilfiger, then a sponsor of Lotus.
MORE: Explore the extensive Beyond The Grid archive, including interviews with Charles Leclerc, Sergio Perez and Lance Stroll