Podcast
PODCAST: Mick Schumacher on duelling with Verstappen – and the new documentary on his father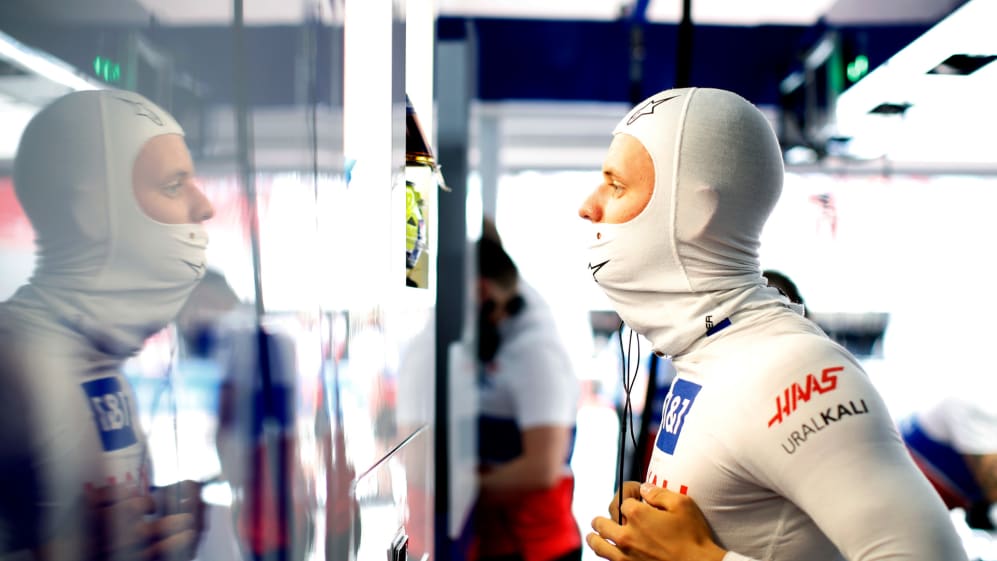 Formula 1 fans are eagerly awaiting the release of a new documentary on Grand Prix racing legend Michael Schumacher, but on this week's episode of F1's Beyond The Grid podcast his son Mick explained that he had also got a new insight into his father from taking part in the film.
SCHUMACHER, set to be released on Netflix on September 15, tells the story of Michael's career, all the way from his roots as a young racer in Germany to becoming a record-breaking F1 driver. Mick also features in the film and explained how eye-opening it was to be involved.
GALLERY: Mick Schumacher marks anniversary of his father's F1 debut with a special Belgian GP helmet
"I would say that for me, personally, I got a new point of view of how his career went and obviously being in it myself in Formula 1 even though it's only been 11 races or 12, I understand more and more the sacrifice he had to take," says the 22-year-old.
"You know, how much it took for him to achieve what he did, how passionate you would have to be about something to achieve that. Something which always brings back memories, when he decided in 2006 to stop, I completely understand it.
"Because if you don't have the ambition to win anymore then obviously it's better if you do something else. Personally for me it's like I am in the middle of say, my peak, or getting towards and I love the sport and I could never think of not giving 100%.
"But in the future if, let's say, I get to that point where I am at the end of my career and I achieved what he has achieved and I don't have the ambition anymore, then to say 'stop', I think, is all right."
READ MORE: Ferrari boss Binotto rates Mick Schumacher's progress in first year of F1 against pre-season objectives
After 12 races of the season and a best finish of 12th in Hungary – having briefly battled Max Verstappen at the Hungaroring – Mick adds that he's noticed an important part of his father's perosonality crop up in himself.
READ MORE: Schumacher describes 'very special' moment he drove his father's first F1 car
"The fighter mentality is definitely one of those things I've taken a lot of genes off him. Because I do have that fighter mentality. Especially races where in qualifying I was disqualified or for some reason I had a bad qualifying, normally those races were the ones I fought the most…"
To hear more from the Haas driver, including that duel with Verstappen in Hungary, and some hints about his future, listen to the latest episode of Beyond The Grid on Spotify, Apple Podcasts or in the player above.