'Pointless' to have defended harder against Verstappen's Lap 52 move for the lead, insists Hamilton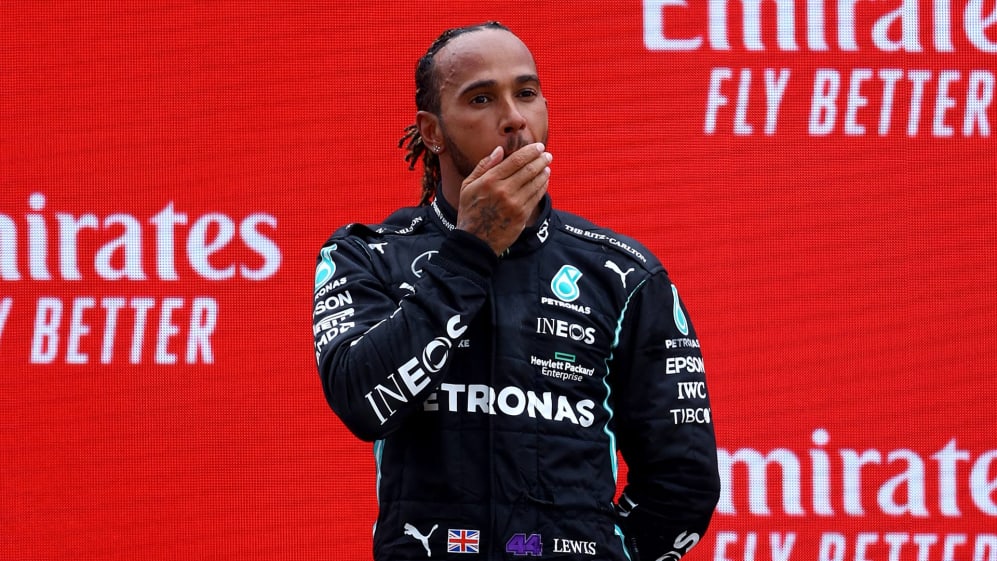 Lewis Hamilton had to settle for second place in the French Grand Prix after Max Verstappen pulled off a late overtaking move on the reigning world champion to take the win – and after the race Hamilton rejected suggestions he should have defended the position more forcefully.
Hamilton started second on the grid but snatched the lead in the opening seconds after pole-sitter Verstappen ran wide at Turn 2. But the Dutchman pitted first and used the undercut to re-take the lead in the pit stop phase, as Hamilton emerged from his own Lap 19 stop back behind the Red Bull.
RACE REPORT: Verstappen triumphs over Hamilton after late pass in scintillating French Grand Prix
But facing growing tyre wear, Verstappen gambled on a second pit stip on Lap 32 – with Hamilton choosing to stay out. Verstappen then hunted down his rival on fresher tyres and eventually passed him on the penultimate lap at Turn 8.
Hamilton's former Mercedes team mate, and now Sky TV pundit, Nico Rosberg suggested his old rival could have made it harder for Verstappen to pass – but after the race Hamilton insisted such a move would have been pointless.
"Firstly there's marbles on the inside, so I didn't want to make my tyres any worse than they already were," Hamilton said. "He [Verstappen] had the DRS open – if he didn't pass me there he would have passed me on the straight afterwards, so it made zero difference.
"I just had no front end, so he would have got me either way, so it was pointless to defend any harder. You saw what happened to Valtteri [Verstappen passed Hamilton's team mate Bottas on Lap 44], so there was no point messing up the tyres any more."
French GP Facts & Stats: Verstappen's first F1 hat-trick, and a special podium for Perez
Asked if a two-stop strategy – as employed by Verstappen – would have been enough to win, Hamilton said: "A two-stop would have potentially done the job but it was not on the cards at all for us – we'll do some analysis and try and figure out why."
Hamilton also said once Verstappen pitted for a second time that there was nothing to be gained by doing likewise and stopping for new tyres.
"The only option I had was to stay out, otherwise he would just come out ahead and I wouldn't be able to pass because they were too quick on the straights, so the only option was to stay out as long as possible and hope the tyres held out," he said.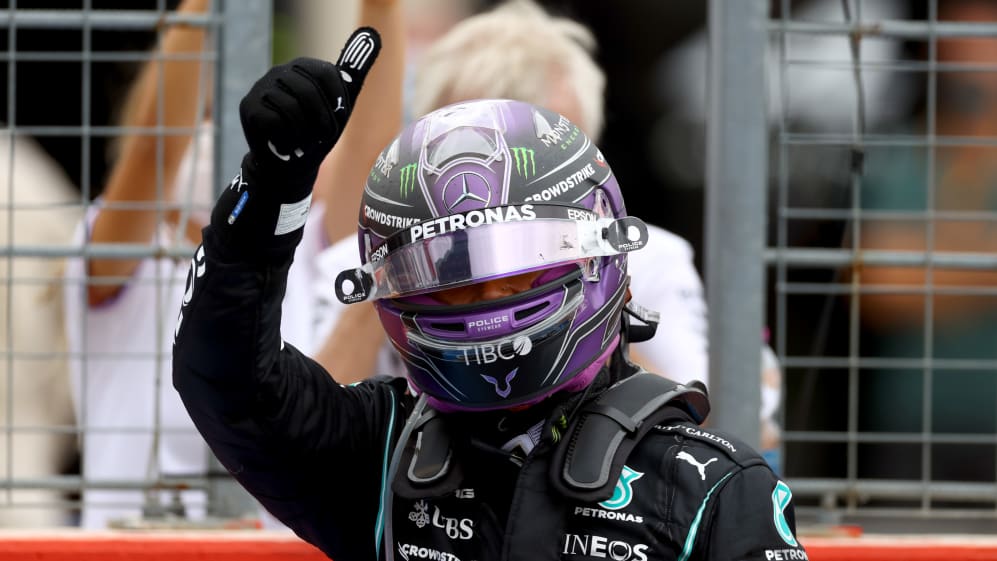 But despite losing out to Verstappen in France – which is Red Bull's third win in a row – Hamilton said he was not overly distraught at the result, which leaves him 12 points behind his rival in the title race.
"It's not gut wrenching at all. I think we did a great job today and it just didn't work out," he said. "I'm not massively disappointed. I think I did the best job I could do today. Of course there were things that we could have done slightly better – but overall they've [Red Bull] been quicker than us all weekend, so it's a true reflection of the pace they have."
Hamilton has now not won since the Spanish Grand Prix, four races ago, but he will have a chance to get back on the top step next weekend at the Red Bull Ring for the Styrian Grand Prix – a race he won last season.