Pole-less run not likely to change in Mexico, says title-chasing Hamilton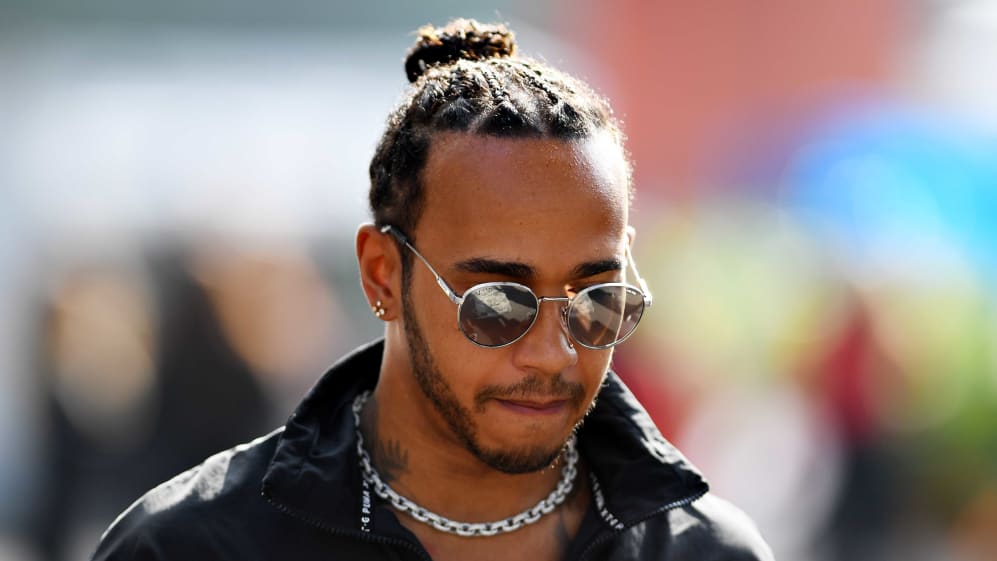 He's gone six races without a pole position - and Lewis Hamilton doesn't fancy his chances of ending that streak this weekend in Mexico. The championship leader - and all-time F1 pole position record holder - needs to score 14 points more than Mercedes team mate Valtteri Bottas at the Autodromo Hermanos Rodriguez to clinch a historic sixth title, but he's not confident that'll happen either...
This is Hamilton's longest drought without pole position since 2015, when he went seven races without P1 on the grid to his name. The Mercedes driver last took pole at the chaotic German Grand Prix, where he ended up finishing ninth.
Since then, Max Verstappen took his maiden pole in Hungary before Ferrari swept qualifying from Belgium to Japan – Charles Leclerc having taken four of their five pole positions since the summer break.
READ MORE: What Hamilton needs to do to clinch a 6th drivers' crown in Mexico
"Oh, I don't think a lot has changed," said Hamilton in Mexico as he downplayed Mercedes' chances in qualifying. "We are going to go into the weekend knowing that Ferrari are massively quick, usually on the straights, and obviously straights are a powerful element of the circuit so I don't know when we'll be getting another pole."
The consensus is that Ferrari have the advantage in the power stakes, which could be pivotal in Mexico, a circuit that has a 1.2-kilometre-long home straight and three DRS Zones in place for the weekend. But the weather could "change everything" if the forecasted showers strike during Saturday's qualifying, said Hamilton.
READ MORE: Why it's the air that poses the biggest challenge in Mexico
Ferrari's race pace, however, is another question, though Hamilton believes that this pole-less streak isn't necessarily a cause for concern as the Silver Arrows are capable of tipping the balance when the lights go out.
"As you've seen in previous races it's not necessarily all about qualifying these days, it's about making sure you've got the car also ready for the race," he explained.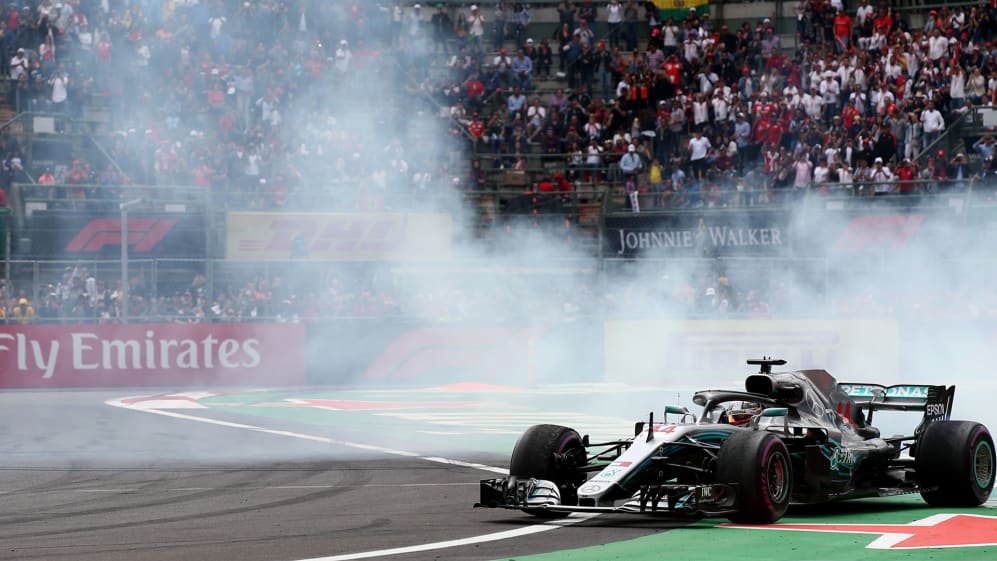 Outscore Bottas by 14 points and Hamilton will become the first driver to clinch the title at the same venue in three consecutive seasons. He'll also become just the second driver - after Michael Schumacher - to win as many as six titles. So does he see himself doing doughnuts in the stadium section once again?
READ MORE: Renault disqualified from results of the Japanese Grand Prix
"I mean I don't remember if in a season I've finished 14 points ahead of Valtteri at any point and, if it has, it may have been one race, maybe.
"So I anticipate it will be a difficult weekend – Valtteri has been strong all year and obviously won the last race so I expect him to be strong this weekend too.
"Doesn't matter where it's done, as long as you get it done then that's what I'm trying to do. I'm fully aware that there are still plenty of points on the table and I have to fully deliver over the next four races," concluded Hamilton.
Does history await?