Renault disqualified from results of the Japanese Grand Prix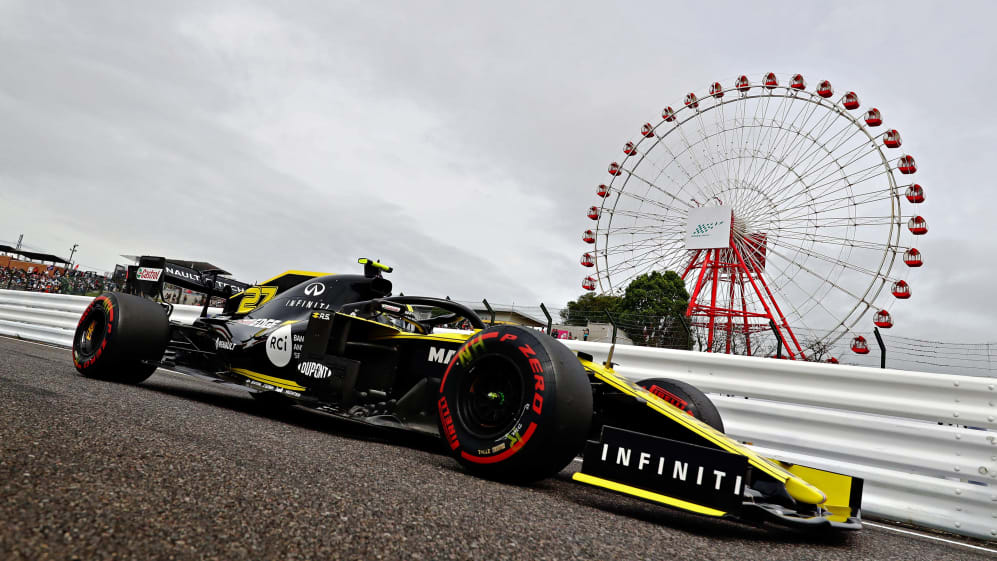 Renault have been disqualified from the results of the Japanese Grand Prix after a protest brought by rivals Racing Point was upheld. It means the French marque lose the nine points they scored in Suzuka, where Daniel Ricciardo finished sixth and Nico Hulkenberg tenth.
Racing Point's protest regarded an alleged breach of the Sporting and Technical Regulations and the FIA International Sporting Code, relating to a 'pre-set, automated brake bias system'.
The operation of the system, they claimed, could be seen via onboard camera footage, with the brake balance display on the Renault drivers' steering wheels changing without driver input.
Renault disputed the claim, and having examined both the FIA standard electronic control units and the steering wheels used by Ricciardo and Hulkenberg - which were sealed and impounded after the race - the FIA stewards determined that the described control system was not pre-set nor lap distance-dependent as alleged.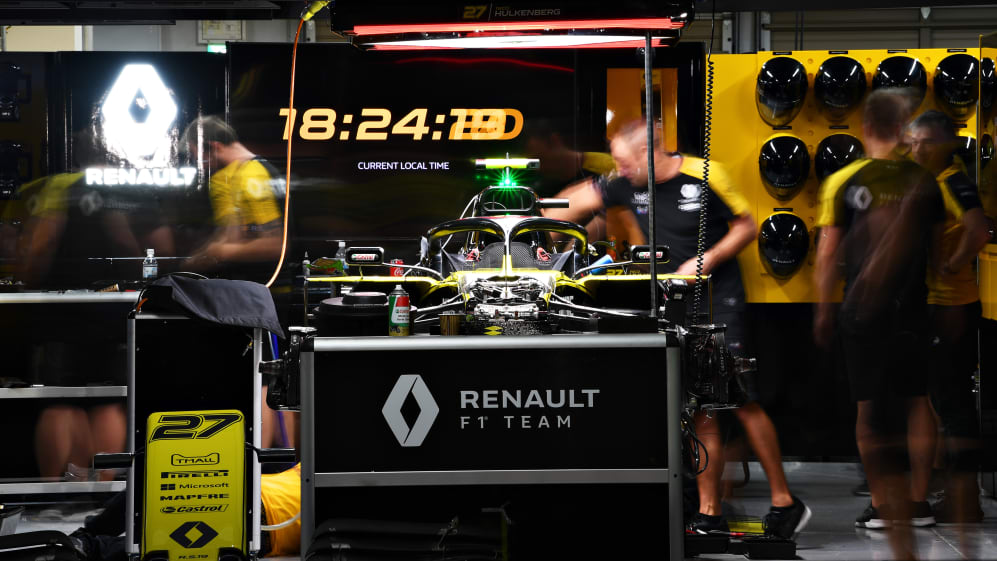 The stewards also found that while Renault used 'innovative solutions to exploit certain ambiguities', the system was not in breach of the F1 Technical Regulations.
However, Renault were found to have breached F1's Sporting Regulations relating to driver aids. F1 rules state the driver must drive the car alone and unaided, and the stewards found that the system meant the drivers were saved from making a number of adjustments during a lap, even if it wasn't a substitute for driver skills or reflexes.
Renault, who acknowledged the decision but could yet appeal, stated: "Considering the subjectivity of the qualification of a system as a driver aid and the variability of the associated penalties in recent cases, Renault F1 Team will consider its next course of action within the timeframe laid out by the FIA."
As it stands, Renault's disqualification means that Racing Point's Lance Stroll and Toro Rosso's Daniil Kvyat will now be classified ninth and tenth respectively, with Ferrari's Charles Leclerc, Toro Rosso's Pierre Gasly, and Racing Point's Sergio Perez moving up to sixth, seventh and eighth respectively.
Toro Rosso and Racing Point, meanwhile, move to within striking distance of Renault for P5 in the constructors' standings with four races to go.
2019
Constructors' standings after Renault DSQ in Japan
POSITION
POINTS

4

McLaren

111

5

Renault

68

6

Toro Rosso

62

7

Racing Point

58

8

Alfa Romeo Racing

35