Feature
POWER RANKINGS: Verstappen claims top spot from Hamilton as Bottas crashes out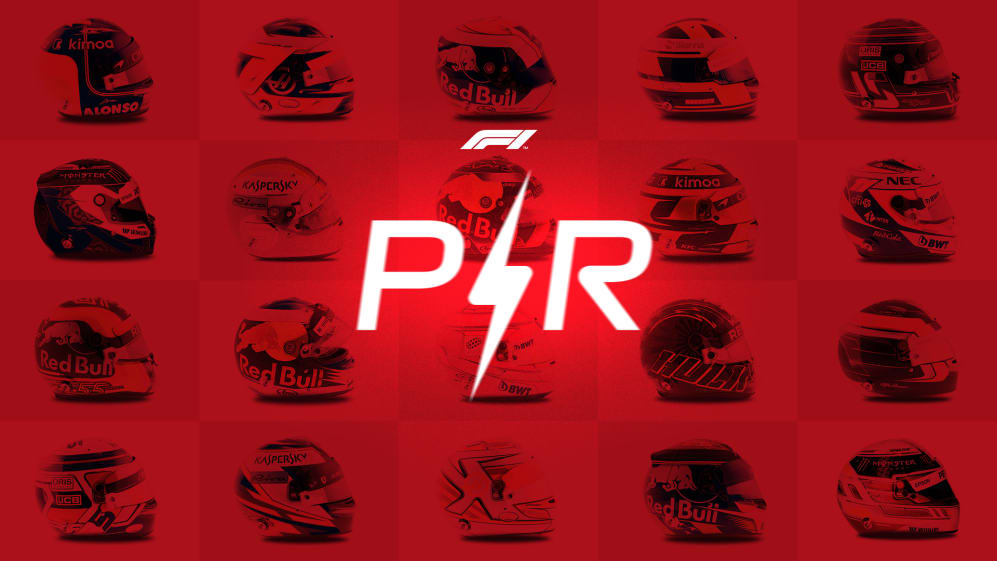 Lewis Hamilton chilling to fourth place in the 2018 Mexican Grand Prix was entirely understandable given that he only needed a top-seven finish to be crowned world champion. But in the face of Max Verstappen's brilliance at the Autodromo Hermanos Rodriguez, it's seen Hamilton lose his Power Rankings top spot to the Dutchman, having occupied it since the German Grand Prix. Read on as our experts rate Verstappen and Hamilton's efforts, and reveal who they think has performed best in recent races…
How it's done
Our team of experts assess each driver after every Grand Prix and score them according to their performance across the weekend – taking machinery out of the equation

Our experts' scores are then combined to produce an ongoing overall ranking which reflects driver form – taking only the three most recent races into account

Max Verstappen's ascent to the top of the Power Rankings chart has seemed something of an inevitability of late, but his consistently high form hit a new level in Mexico with a dominant display which lacked only pole position and a fastest race lap. These were the only factors in him not receiving a perfect score from the panel over what was, by all accounts, one of his best weekends in Formula 1. His podium run over the three races held under consideration for this week's chart stands at a third in Japan, a second (from 18th on the grid) in the USA and a win in Mexico. Few would deny that he's the form man in Formula 1 of late, his recent races placing into shadow even those of the newly-crowned world champion. With just two races remaining, his Mexico score will now likely see him factor in the top positions of this chart until the season's end.

There's no small irony that Hamilton's dominant run at the top of this table should end on the week in which he is celebrating becoming a five-time world champion, but such were the off-colour and out-of-step races in both the USA and Mexico that there should be little surprise in seeing him slip just a fraction. Of course, his struggles in those races have come from issues somewhat out of his control, and thus it is the manner in which he has dealt with these setbacks that sees him stay firmly in the higher climes of the chart, while his team mate Valtteri Bottas crashes out (more on that later). Japan was one of his best races of his season, while Mexico was arguably one of his worst, yet in all cases he has extracted close to the maximum on each of the last three Sundays.

If Daniel Ricciardo didn't have bad luck he'd likely have no luck at all, but the form he's shown of late cannot be skewed by the fortune he's lacked. His pole lap in Mexico was outstanding and despite losing out at the start, his dogged defence against Sebastian Vettel as the German closed on fresher tyres was quite brilliant. Add that to his strong drive (again up to the point of his retirement) in the USA and his good run in Japan and you have one of the most in-form drivers in the sport. That he should speak in such distraught tones questioning the point of even turning up on Sundays given his recent bad luck reflects the frustration inherent in him. Yet despite his fervent belief that either he or his car is cursed in 2018, his effort is never less than maximum.

Raikkonen's scintillating drive to victory in the US Grand Prix, coupled with a podium in Mexico, maintains his place in the Power Rankings top 10, his recent run of form impressing the judging panel in stark contrast to his team mate Vettel, who spends another week on the outside looking in. Raikkonen has been in fantastic form of late in a season where he has, at times, appeared to shade Vettel. With some claiming his driving to be on a level not seen since his title-winning year in 2007, Sauber look set to be getting a rejuvenated and inspired driver on their books in 2019.
Although his race ended with a disappointing retirement, Carlos Sainz had another fantastic weekend to add to equally impressive performances in Japan and America. Once again, his start on Sunday laid the foundations for his run, and with a bit more grunt he might even have placed as high as fourth by the end of the first tour. It was reminiscent of his getaway in the US, for which he was handed a penalty which raised a number of eyebrows in the paddock. Although his points tally is only two-thirds that of his team mate, his recent form has shown everyone just why McLaren have put their faith in the Spaniard to drag them out of the doldrums.

Losing spots predominantly thanks to Ricciardo and Sainz climbing the rankings ladder, Charles Leclerc still had another outstanding weekend in Mexico. Q3 is now the minimum expectation for Sauber and Leclerc led the way, as one now equally expects. Come raceday, he again outshone others in cars considered more competitive. That he only drops two spots on the list when two out of his last three races have included DNFs shows just how impressive he has been in all scenarios. One of the drivers to have appeared most regularly on our list – reflecting his status as one of the most impressive racers of the 2018 season – Leclerc's form remains sublime.

Sergio Perez continues to climb back up the Power Rankings list after his poor Singapore result shifts out of the mix and leaves his score looking ever healthier. Despite his retirement on home soil, his Mexico weekend was looking very impressive. With Force India opting not to try and get into Q3, Perez started from a lowly 13th, yet played the strategy perfectly and looked set to take home his stated target of a top-seven result. Only cruel misfortune robbed him and the team of the points they deserved, on a day when his team mate appeared lost in comparison.

Despite placing lower in the Power Rankings than his team mate, it is Nico Hulkenberg that Renault have predominantly to thank for the brace of points that has taken them to within spitting distance of securing fourth in the constructors' championship standings. All of this comes after a difficult time for the team in which their competiveness dropped off a cliff. But Hulkenberg has been the diesel train behind the squad's recovery, taking two sixth-place finished in the same number of races. He's never flashy, and yet consistently, quietly and solidly, Hulkenberg has got the job done to put Renault in a prime position to net their best championship finish since returning to F1 as a works team in 2016.

Drops mostly due to others rising around him, but Mexico was an off-colour race for Esteban Ocon after a recent run of impressive form. Regardless of his first lap misdemeanour in the US, for which he was penalised and disqualified, Ocon has raced with serious aplomb over the past few Grands Prix. Mexico was littered with mistakes, however, and his usual high quality was lacking in the race itself. Still there, but not quite as good as we're used to.

A horribly tough race for Honda on home soil saw Gasly finish just outside the points. In the USA, with a damaged car, he fought valiantly but finished 12th. So without the latest upgrade to his car and starting from the back of the grid after penalties were applied, the Frenchman was one of the surprises of the Mexican Grand Prix, as he swept home in P10. It was rich reward for him and the team in a swirling sea of negativity as the final races loom and talk of Brendon Hartley's future clouds the overwhelmingly positive narrative the team had hoped to continue.
Dropping out and on the bubble
Sebastian Vettel sits on the bubble but still falls short of the top 10. Meanwhile the continuing resilience of Stoffel Vandoorne puts the McLaren man above his illustrious team mate and onto the very cusp of the big positions.
By far the biggest name to drop out this week, Valtteri Bottas, will be hoping to finish off the season with a win to try to salvage something from a year that promised so much but has done more to dent his confidence than to enlarge it.
Disagree with our ranking? Tweet us your Top 10 using the hashtag #F1PowerRankings