Feature
POWER RANKINGS: We rank the teams ahead of Australia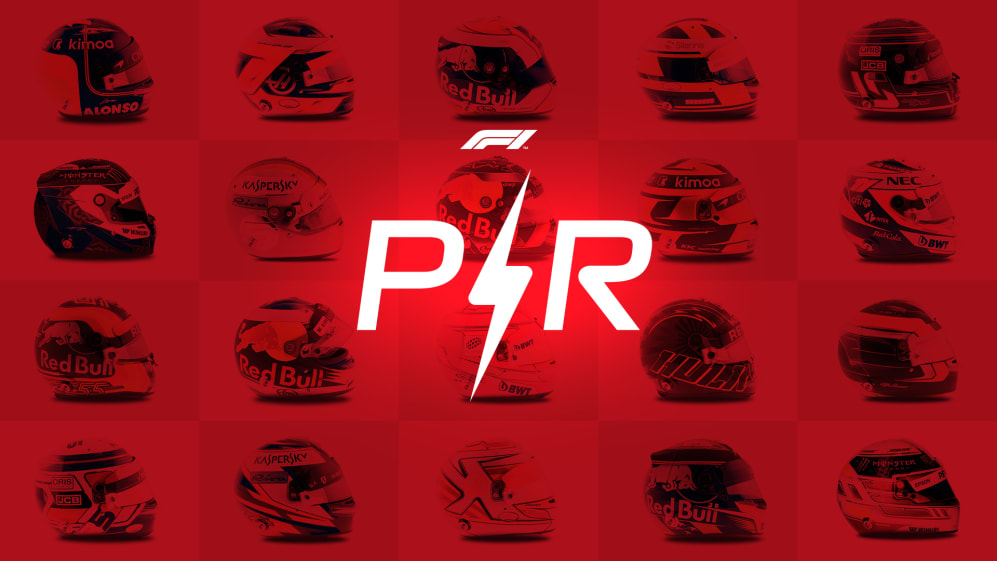 Sixty four hours. That's how long F1 teams had for testing their 2019 cars at the Circuit de Barcelona-Catalunya before the start of the season. So who made best use of that time and who was left wanting more? With the help of data, we rank the teams from 10 to 1 ahead of the season-opening Australian Grand Prix…
10th - Williams

Whatever way you look at the stats, they make grim reading for Williams. They missed the first two-and-a-half days of running, which in turn meant they were still doing aerodynamic tests deep into the second week while everyone else was working on performance.
They managed 567 laps, which is just less than half of Mercedes' grid-leading tally, and were the only team not to get into the 1m 17s bracket, leaving them cut adrift at the back of the pack. They also lack long-run data, while the returning Robert Kubica has admitted he is lacking confidence heading to Melbourne.
Williams can at least take comfort from the fact the baseline car appears better than last year's model – but you could argue that wasn't difficult, so disappointing was the FW41. It's going to be a busy few weeks for Williams ahead of what could be a very long season for the iconic British team.
End of season prediction: 10th
9th - Racing Point

Force India traditionally focused on reliability during pre-season, before bringing an upgrade to the first race of the season – and it seems they are sticking to that mantra under their new guise Racing Point.
The car was basic and as a result didn't trouble the top times – their best effort courtesy of Lance Stroll was 1.335s off the pace when comparing times on the softest Pirelli compound tyre – the C5.
Their long run pace was more encouraging: On one metric they showed as the fourth strongest team, but given the car is set to get a big facelift for Melbourne, with plenty of new parts, the Silverstone-based team has the potential to make a big step forward in the pecking order pretty quickly.
End of season prediction: 8th
8th - McLaren

Smooth. That would be a good way to describe McLaren's pre-season, which will no doubt have been a massive relief to the team. They even graced the top of the timesheets in the first two days of the second test.
But when looking at tyre-corrected times, which of course come with the caveat that we don't know the fuel loads, they are around sixth overall on ultimate pace and that is nothing to be sniffed at. Their long run pace, however, was not so strong, and they drop to around eighth, ahead of Toro Rosso and Williams.
Their mileage was good with 873 laps putting them sixth in the charts and let's not forget McLaren are in the midst of rebuilding. So a smooth winter like this was just what the doctor ordered and gives them a foundation on which they can build.
End of season prediction: 7th
7th - Alfa Romeo

At the end of the first week, Alfa Romeo looked comfortably best-of-the-rest behind the big three teams, but their form tailed off in week two as reliability niggles and a failure to extract performance crept in.
They dropped from third to fifth in the mileage charts, though 922 laps is nothing to be sniffed at. What is of more concern is their one-lap pace. They were eighth in the pure performance rankings, with Kimi Raikkonen and Antonio Giovinazzi failing to get into the 1m16s.
Their long-run pace was more encouraging, with the various metrics our data team have produced putting them between fifth and sixth in the pecking order. Add in a closer relationship with Ferrari and more influence from Alfa Romeo and you'd expect them to get stronger as the season goes on.
End of season prediction: 6th
6th - Toro Rosso

A car that shares the traits of a Red Bull, with several parts from last year's RB14 no less, is going to be pretty handy and so it proved during pre-season testing with Toro Rosso showing encouraging pace.
In terms of ultimate pace, Toro Rosso were fourth in the pecking order with Alexander Albon and Daniil Kvyat evenly matched at around 0.6s off the pace. Their long run pace was less impressive, however, as they sit around second-to-last in the pecking order.
That said, one of their biggest priorities was getting plenty of mileage, especially given Albon's first time in an F1 car was at the team's shakedown just days before pre-season testing, while Kvyat has been out of F1 for more than a year. On that score, they nailed it, completing 935 mostly untroubled laps.
End of season prediction: 9th
5th - Haas

The timesheets didn't look too pretty for Haas come the end of testing, but the American outfit will not be too bothered about that, because showing their outright pace was not top of their agenda. Instead, the focus was getting mileage and honing their long run pace – and it is here that they excelled.
On one of the metrics our data team generated, which should be caveated as it is unknown what fuel loads everyone is running, Haas are quickest of all on long run pace. Another puts them third in the pecking order, which is still mighty impressive. Perhaps we shouldn't be too surprised given they use a lot of parts from Ferrari, who are currently the pace-setters.
There were reliability niggles though, with Haas bringing out the red flag on several occasions during testing. So there is work to do if Haas are going to fulfil the potential of a car that looks intriguingly quick.
End of season prediction: 5th
4th - Red Bull

This was not a terrible pre-season for Red Bull by any means, but it was not something worth writing home about either. The first six days went swimmingly, as their new marriage with Honda got off to a sensational start. But Pierre Gasly's crash on the penultimate day – his second of the test - threw them onto the back foot.
They had been bringing new parts every day, and spares were limited, so the significant amount of damage Gasly caused was problematic – and even meant Max Verstappen was limited to just 29 laps on the final day. They were eighth overall in the mileage charts, ahead of only Racing Point and Williams. In terms of pure pace, Red Bull were seventh in the pecking order, eight tenths off the pace. But their programme was disrupted and they were unable to do a lap on low fuel the C5 – the softest Pirelli tyre.
But on a positive note, our data shows Red Bull's long run pace looks very competitive compared to Mercedes and Ferrari and in some metrics, they are the ones to beat. Both drivers echoed that sentiment and if driver body language is anything to go by, they are pretty excited about their chances heading into the season.
End of season prediction: 3rd
3rd - Renault

You may be surprised by Renault's positioning in our ranking, but there is evidence to support our thinking. While testing chat was centred around Mercedes, Ferrari and Red Bull, Renault flew under the radar, quietly getting on with their programme – largely troublefree - and ticking all their boxes.
The result was the third-highest mileage of any team – only Mercedes and Ferrari did better – and the third quickest low-fuel time of the two weeks, having led the way after week one, around 0.6s off the pace. It goes someway to backing up their claims that they have made gains over the winter, particularly with the engine.
Now, the chances are, Red Bull will move ahead into third-place as the season wears on, but encouragingly for Renault – and indeed Formula 1 – it looks like the boys and girls in yellow and black have cut the gap to the big three. A podium or two, perhaps, is no longer such an unlikely scenario – particularly given they have such a strong driver line-up in the form of Daniel Ricciardo and Nico Hulkenberg.
End of season prediction: 4th
2nd - Mercedes

It says a lot about Mercedes' dominance in recent years that looking like only the second-best team after pre-season testing is seen as something of a disappointment.
While the data suggests they are trailing Ferrari, rarely do the Silver Arrows tend to show their true colours until the season gets going proper. They brought an upgrade package to the second week – something that was planned, rather than as a reaction to their slow start in week one – and made gains across the board.
Mercedes also ended up with the most mileage – 1,190 laps in total – and the W10 looked particularly handy in the slower, tighter final sector at the Circuit de Barcelona-Catalunya. It's why there's no need for the world champions to panic – and they have form of being able to deliver when the chips are down.
End of season prediction: 2nd
1st - Ferrari

On pure pace, Ferrari's SF90 emerged as the fastest car in pre-season testing. It was quick straight out of the blocks and enjoyed an upward curve in performance throughout the eight days to end pre-season on top of the pile.
When it comes to low-fuel pace, the advantage was just 0.003s over Mercedes, but that gap increased when looking at long-run performance. According to our data, Ferrari were around 0.4s clear if they started the simulation with a minimal fuel load, with that gap increasing if they had more fuel onboard.
It wasn't all plain-sailing for Ferrari, though. They encountered a wheel rim failure, a cooling problem, an electrical fault and an exhaust issue, which collectively limited their running and mean they finished second in the mileage charts, 193 behind Mercedes. The SF90 is clearly quick. Could reliability be their weak point in 2019?
End of season prediction: 1st