Pre-orders for F1 Manager now live as launch date revealed and new gameplay trailer drops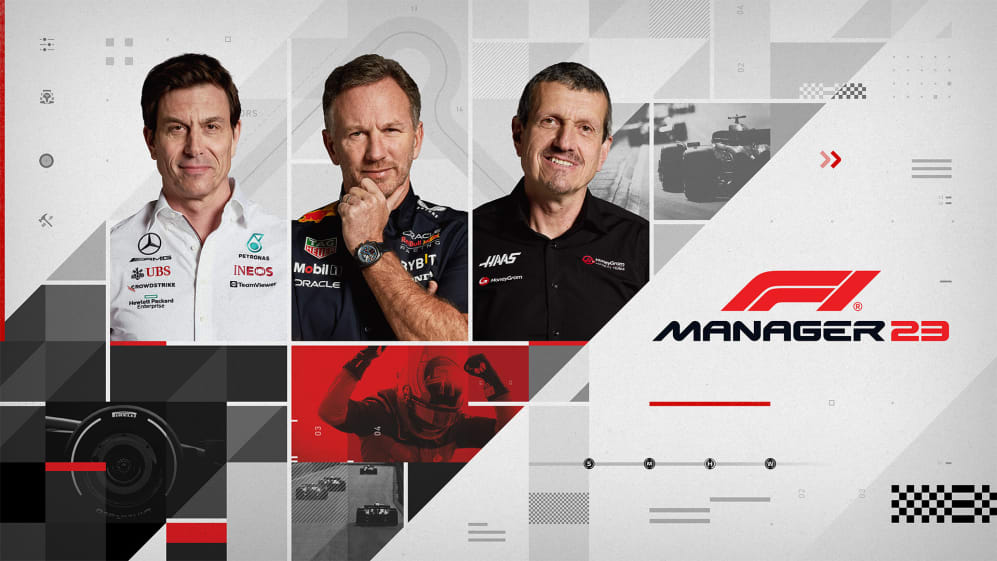 F1 Manager 23 is now available to pre-order ahead of its launch on July 31, with game developers Frontier releasing another gameplay trailer and sharing more details over the game's standout new features.
Following on from the debut 2022 edition, F1 Manager 23 brings a host of developments such as expanded F2 and F3 series simulation, the addition of a Sporting Director and a new Race Replay mode.
READ MORE: F1 Manager 23 to launch in the summer with a host of fresh features
Race Replay gives players the chance to prove themselves in two ways: Starting Grid, which allows you to take on the starting grid and track conditions from actual 2023 races; and Race Moments, which drop you into the action mid-race at a pivotal, defining moment.
Everyone who pre-orders F1 Manager 23 will receive three exclusive Race Moments, including one for the Las Vegas circuit, while the Deluxe Edition will enable fans to get a head start with access to the game four days early and 12 unique Starting Grids and Race Moments in the Exclusive Scenarios Pack.
Race Moments from the first seven races of the season include taking charge of McLaren after a hectic 29 laps in Australia and seeing if you can lead Oscar Piastri to a points-finish at his home race, and joining Alpine in Miami in a bid to keep the Ferraris behind by choosing the perfect time for your pit stops.
FIRST LOOK: Get the lowdown on F1 Manager 23's exciting new features – and watch the official trailer
F1 Manager 2023 will launch digitally on PC via Steam and the Epic Games Store, as well as both physically and digitally on PlayStation 5, Xbox Series X|S, PlayStation 4 and Xbox One.
Find out more about F1 Manager 23 and pre-order your copy by clicking here.