Report
Testing complete - so who was fastest, and who went furthest?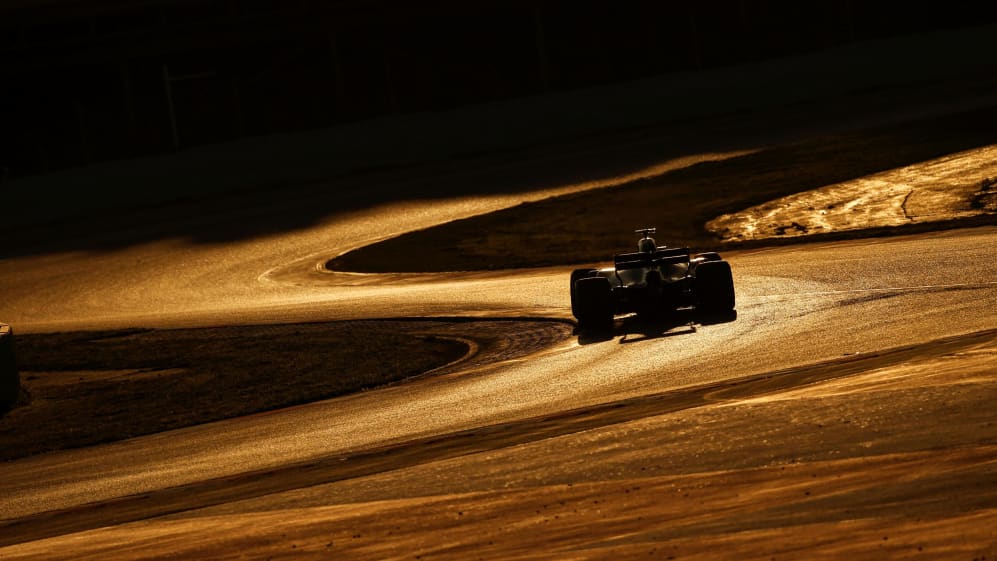 With the allowed eight days of pre-season running over, teams now head back to their bases to digest their data and prepare their cars for the year's first race in Australia on March 26. Until then, the numbers below are the closest we'll get to a 'formbook'...
Who was fastest?
Ferrari lead the way, with Kimi Raikkonen the only man to go below 1m 19s around the Circuit de Barcelona-Catalunya. The Finn's time compares to Lewis Hamilton's 2016 pole mark of 1m 22s (watch the two side by side here). Then comes Mercedes, Williams and Red Bull, all within a second of Raikkonen, before Toro Rosso head the midfield runners. Only two teams finished more than two seconds off the pace - McLaren and Sauber.
Note - while the vast majority of drivers clocked their best times on Pirelli's quickest ultrasoft tyre compound, there was a handful of very notable exceptions: Raikkonen (supersoft); Bottas (supersoft); Verstappen (supersoft); Stroll (soft).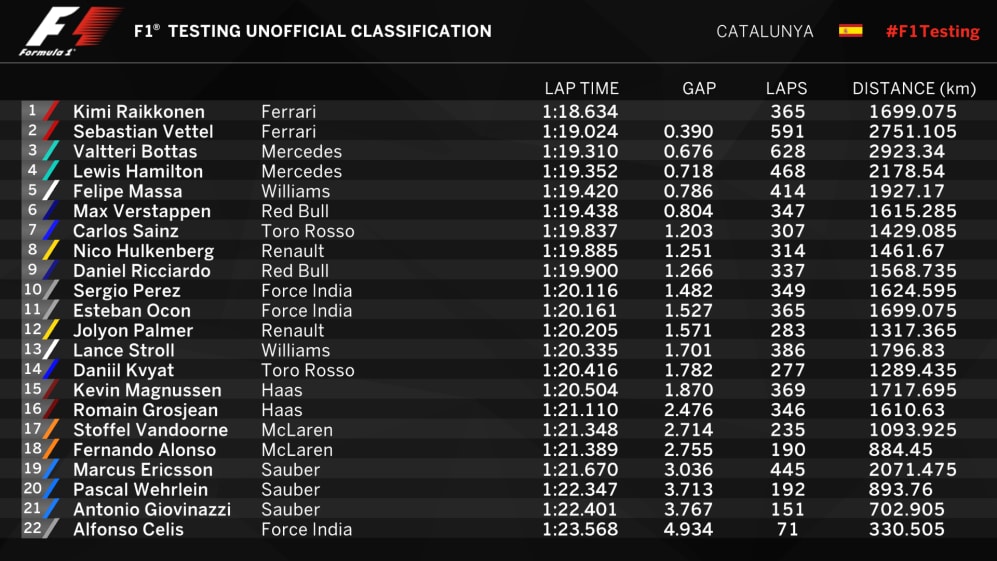 Who went furthest?
Laps completed is one indicator of a team's reliability, though it doesn't tell the full story - was it lots of short runs, or did they complete several race simulations, for example? What is clear is that having a Mercedes or Ferrari power unit in the back of your car raises your chances of going long distances...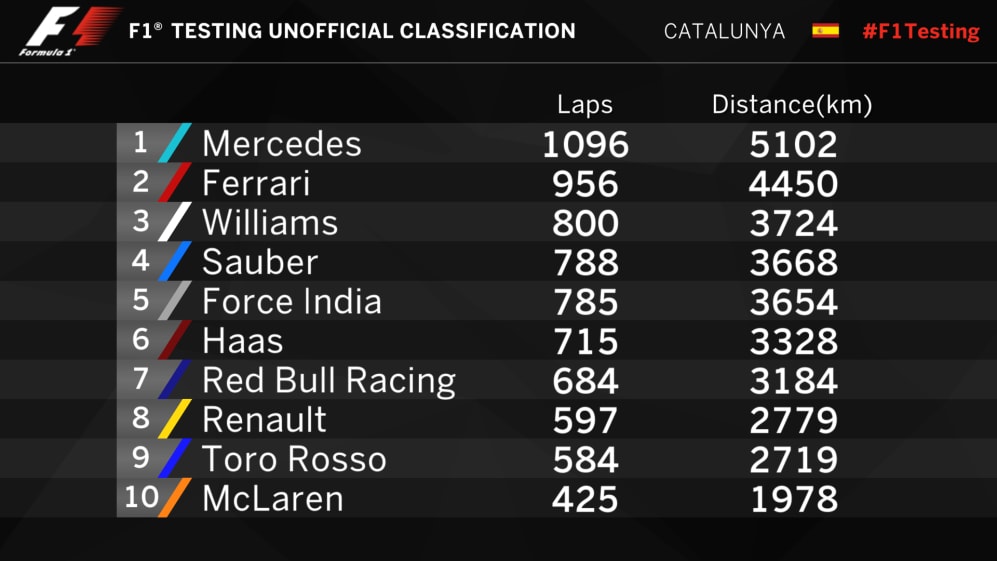 Proven power?
...as we can see below, teams with Mercedes power (Mercedes, Williams, Force India) racked up the most mileage, followed by those with a Ferrari engine (Ferrari, Haas, Sauber). A step behind were Renault-powered machines (Renault, Red Bull, Toro Rosso), with Honda (McLaren) bringing up the rear.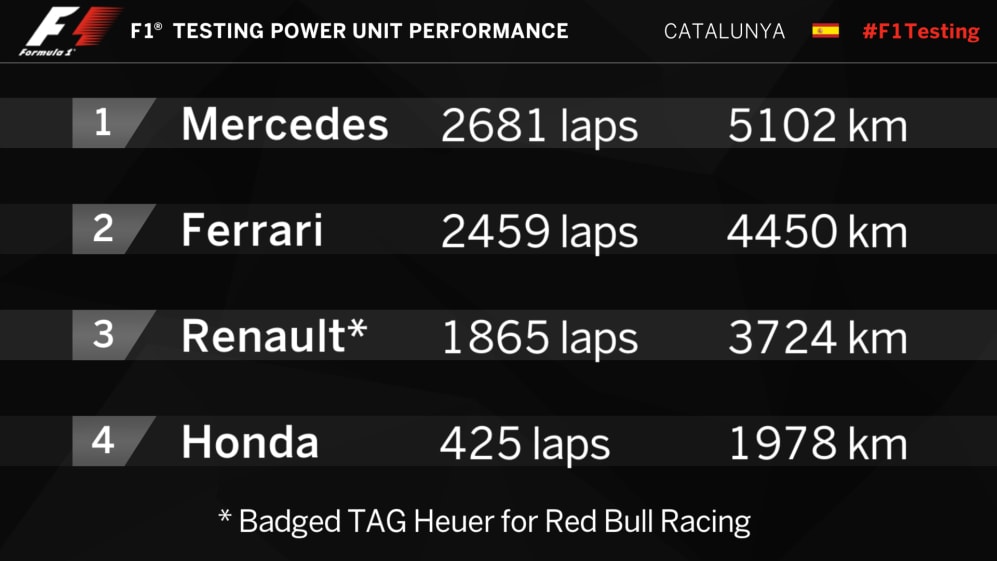 The perfect lap?
Kimi Raikkonen clocked the fastest time of the winter in all three sectors around Barcelona. Had he strung them together in one 'ultimate' tour, his lap time would have been 1m 18.582s, an improvement of just 0.052s on the quickest time he actually achieved. Impressive.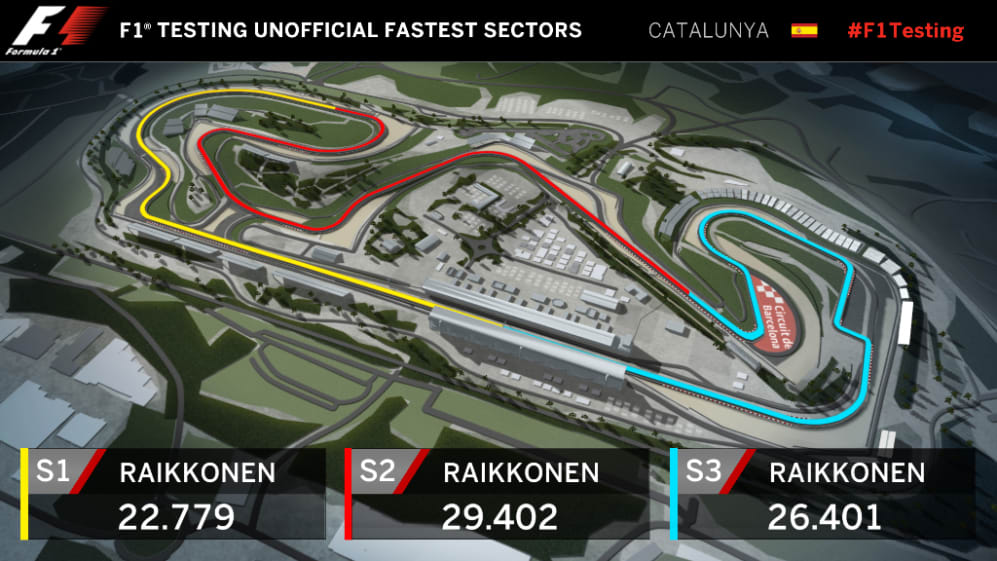 The icing on the cake...
Top-end speed can be misleading, as it often depends as much on aero set-up as it does outright power, but Raikkonen won't be too unhappy to also find himself leading the best figures achieved through Barcelona's speed trap...