Pressure in rookie season made me stronger says Zhou, as he targets 'more points and less DNFs' in 2023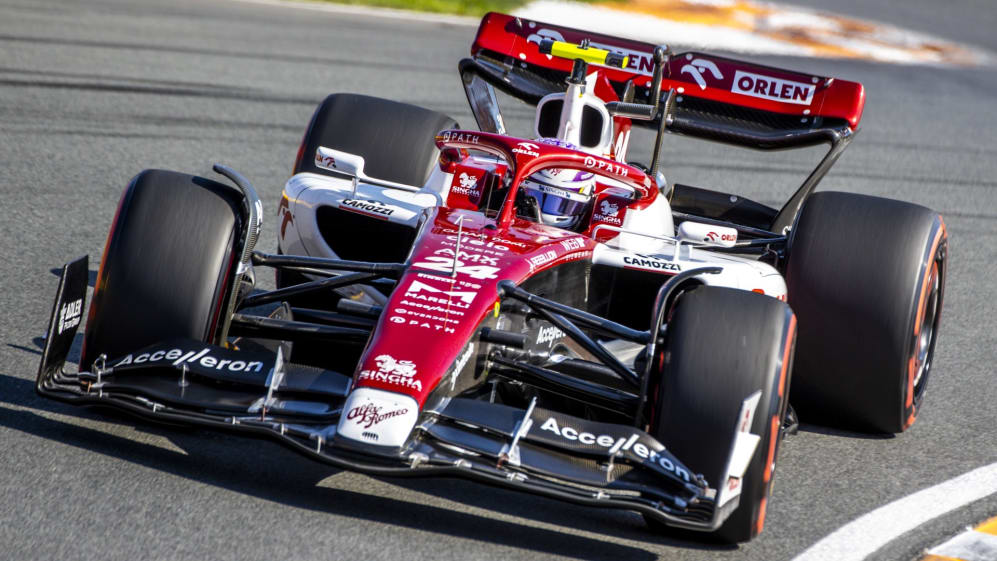 Zhou Guanyu says the pressure of a nation in his maiden Formula 1 campaign with Alfa Romeo has made him "stronger" – and he's now excited to kick on in his second season.
The 23-year-old became China's first full-time F1 driver when he was signed up alongside Valtteri Bottas for the 2022 campaign and has since gone on to score points three times.
Ahead of this weekend's Singapore Grand Prix, Alfa Romeo announced they would retain Zhou for next year having been impressed by his "maturity and racecraft".
READ MORE: Alfa Romeo confirm Zhou Guanyu to stay on for 2023
Speaking about the news, Zhou told F1.com: "To be a Formula 1 driver, I realised it would be tough but I didn't realise how tough it would be. [My first year] has made me a stronger person – to be an F1 driver with all this pressure I have to handle, not just global-wise but also back home.
"Last year, [many people in my country] wanted me to be the first ever F1 Chinese driver. Now they want me to carry on. I have to keep pushing and always thinking that even though I did points on my debut or a very good Q3 attempt, it's not enough. I'm still wanting more."
DRIVER MARKET ANALYSIS: Why Alfa Romeo retained Zhou for 2023
Zhou has built in confidence as the season progressed and would have scored a higher tally than six points had it not been for bad luck and mechanical issues.
"This season hasn't been an easy season for me," admitted Zhou. "There was a lot of pressure for me to handle straight from the off. I think I've been able to show my ability and that I am making quite clear progress race by race. I'm very happy in that sense."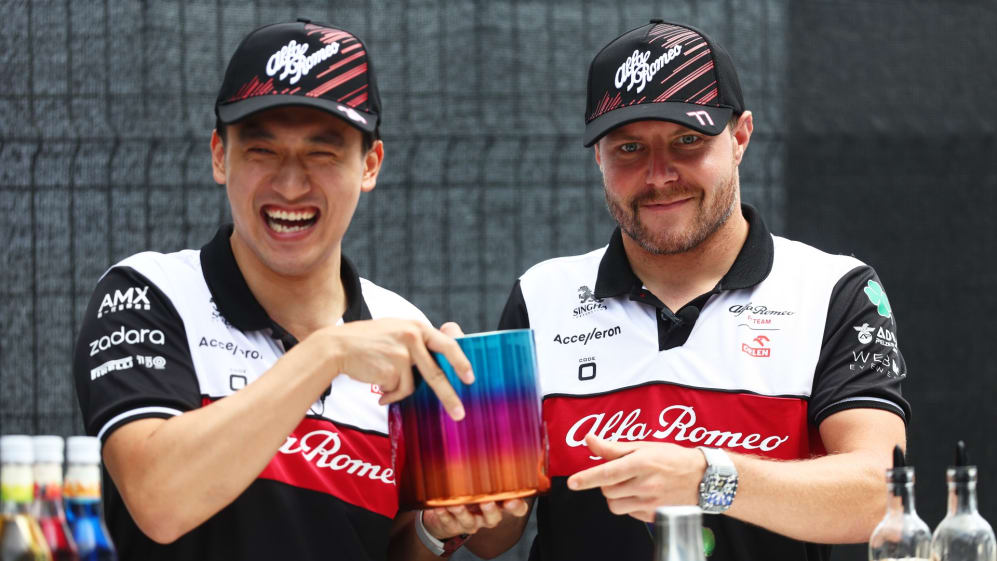 Zhou enjoys a great relationship with team mate Bottas, with the 10-time race winner acting as a mentor to the rookie.
READ MORE: Who will replace Latifi? The runners and riders in contention for the Williams seat
"It felt like this first year working together [with Bottas] has been very successful," said Zhou. "I'm happy with my team, happy with my team mate who has been extremely helpful through the season. I learned a lot from Valtteri and the team.
"Alfa Romeo are great with rookie drivers, so I'm happy to be taking that journey with them. For next year, I just hope for an even better starting point so we have a better benchmark and therefore a better first few races. Then hopefully more times in the points and less DNFs."