Feature
Pumped-up Perez, Safety Cars, and a thorn in Mercedes' side – What To Watch For in the Azerbaijan GP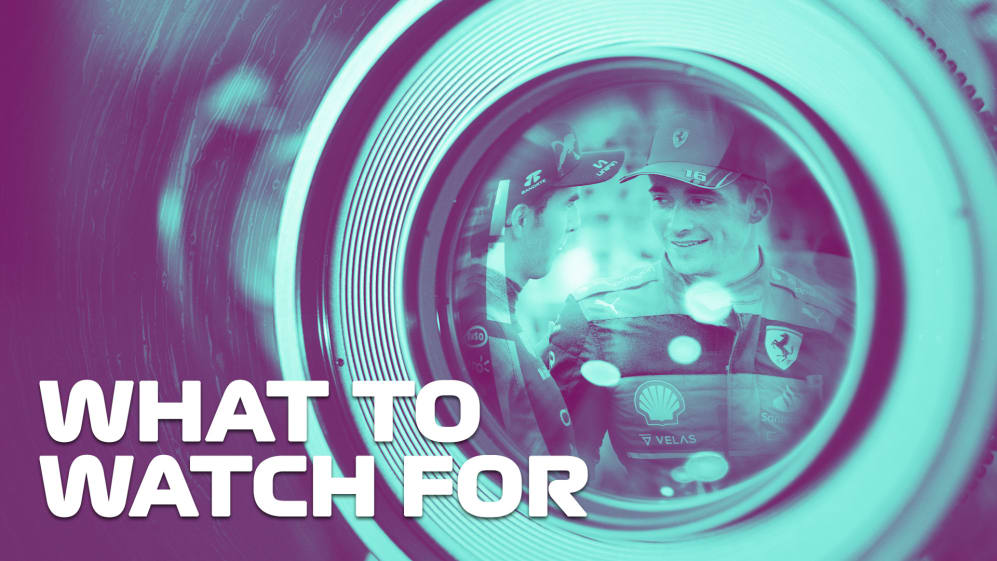 From the next round of the tense fight between the top two teams to a thorn in Mercedes' side; and from McLaren with work to do to almost inevitable interruptions, we pick out some of the key things to look out for around the streets of Baku in Sunday's Azerbaijan Grand Prix...
1. Another Ferrari vs Red Bull fight
This season might have gone the way of Red Bull more often than not in races up to now – with Sergio Perez's win in Monaco their fourth in a row – but the qualifying battle has been won by Ferrari and Charles Leclerc so far.
READ MORE: Leclerc blazes to Baku pole as Perez joins him on the front row in Azerbaijan Grand Prix qualifying
Leclerc made it four poles in a row with a stunning final lap in qualifying – his sixth in eight races – and it's also back-to-back pole positions in Baku after he was quickest here in 2021 too.
From a championship perspective, it's beautifully poised as Leclerc will lead the field away but he has the two Red Bulls behind him, with Perez joining him on the front row after a strong weekend so far. The Mexican is just 15 points off the championship lead and has looked a bit more comfortable than his team mate Max Verstappen this weekend so far, buoyed by his win in Monaco and the new two-year contract in his pocket.
Perez is also looking to become the first two-time winner of this race, having won here last year, while Carlos Sainz went from provisional pole to fourth at the end of Q3 and will also be a factor as the top two teams fight it out for victory.
2. Gasly splitting the Mercedes pair
Mercedes might have been getting on top of their car in Barcelona but they were on the back foot a little in Monaco and are struggling to resolve their bouncing issues in Baku too, leaving them unable to join the battle for pole position. But against that backdrop they nearly secured the third row to themselves – but for Pierre Gasly.
It hasn't been the easiest season for Gasly so far and he only has six points to his name at this point, but the Frenchman looked quick throughout Saturday and managed to split the Silver Arrows pair, taking sixth on the grid ahead of Lewis Hamilton.
READ MORE: Red Bull and Ferrari 'in a completely different league' says Hamilton after frustrating Baku qualifying
Gasly and AlphaTauri were strong here last year too, as he finished on the podium after starting on the second row, and he has the car to give Mercedes a headache on Sunday if he can hold position or even get ahead of George Russell at the start.
Russell, meanwhile, will be looking to extend his impressive start to life at Mercedes, having finished in the top five at every race so far this year, but the Briton admits he has been struggling with the bouncing in his car and fears he's in for a tough race on Sunday.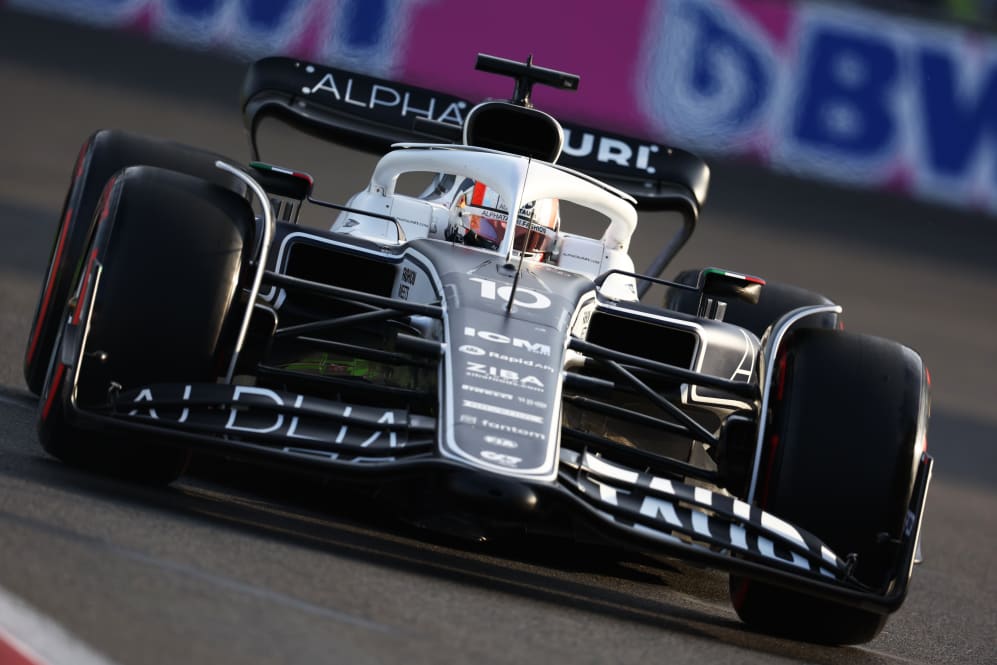 3. McLaren outside the top 10 but confident
The two McLaren drivers looked very much in the mix for Q3 after the final practice session, finishing in the top six. But that wasn't the case later in the afternoon as the temperatures dropped for qualifying and both finished outside the top 10, with Lando Norris 11th and Daniel Ricciardo 12th.
Norris felt he should have made it through to Q3 but for losing a battle trying to get a slipstream from Lewis Hamilton, and it was a message to Ricciardo that will give McLaren fans hope for Sunday, as his race engineer told him they have a car to fight with in the race.
READ MORE: Gasly delighted to split the Mercedes pair with 'best quali of the year' in Baku
There's also optimism from the team because Alfa Romeo struggled even more in qualifying and Alpine only have one driver in the top 10, with Fernando Alonso lining up just one position ahead of the McLarens in tenth.
Team Principal Andreas Seidl is hoping there will be an attacking race ahead for McLaren, as they chase what would be only the second double-points finish for the team in 2022.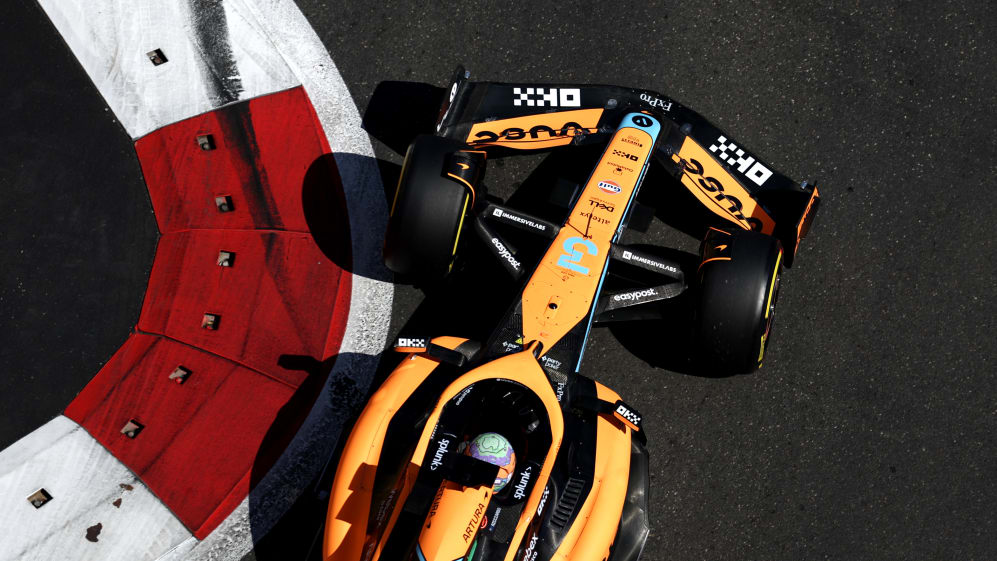 4. Bottas and Ocon with ground to make up
Two more of the most consistent performers in 2022 so far were surprisingly subdued in qualifying in Baku, but their form prior to this weekend suggests they could well be in the mix for serious points by the time we get to the latter stages of the race.
Valtteri Bottas has scored points in every race he has finished – retiring only in Jeddah – and has four top-seven results in that run, but never looked particularly competitive on Friday and Saturday and ended up 15th on the grid in Azerbaijan, behind rookie team mate Zhou Guanyu.
FACTS AND STATS: Leclerc the first to grab multiple poles in Baku, as he eclipses Verstappen's P1 tally
Similarly, Esteban Ocon has also had four top-sevens this year and is one position behind Bottas in the drivers' championship. But while Fernando Alonso made it into Q3, Ocon was eliminated in 13th place.
Both are capable of fighting through the field and have done so on occasion this year already, and could provide some exciting action trying to make up places in the race.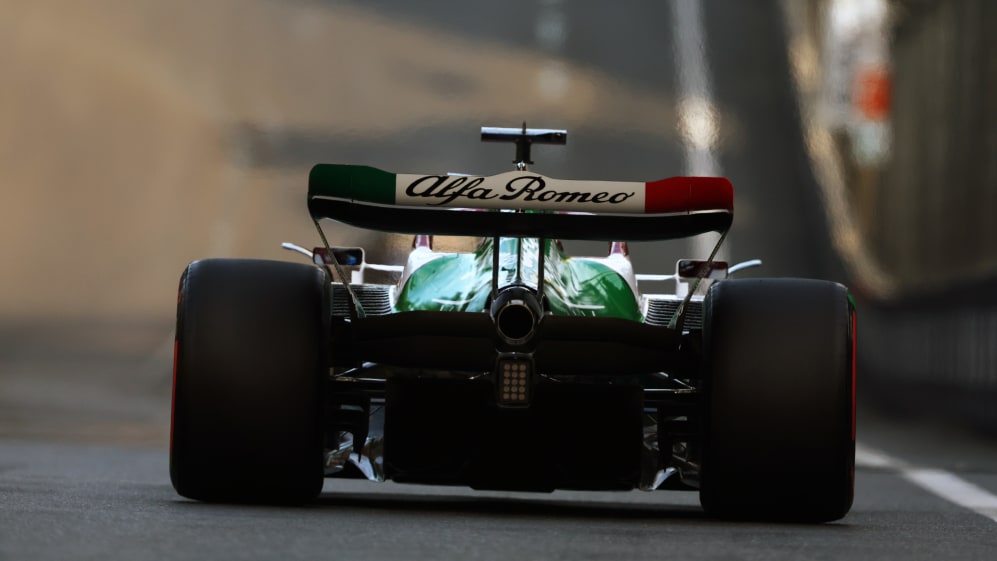 5. Safety Cars and errors
There has been a bit of a trend in Azerbaijan where a race is either chaotic and spectacular, or relatively incident-free. The first event was the latter example, as all of the drivers saw the drama from that year's Formula 2 race and opted to play it safe. On that day they were expecting carnage, but in the end nobody made a meaningful error.
Since then, though, most races have had twists in them, none more so than the two-lap shootout we saw here a year ago.
HIGHLIGHTS: Watch the action from qualifying in Baku as dominant Leclerc takes pole
As qualifying showed, there are plenty of places where a driver can make a mistake that can prove costly – and not all of them require them to be pushing flat out. With the cars more of a handful this season, only a slight error could see someone having to take to the run-off areas, and turning the car round isn't easy in that scenario.
But the main incidents are going to be the ones where contact with a wall might require a Safety Car or Virtual Safety Car, as that will have an impact on strategy but could also lead to the tense restarts that have become familiar here, with the field fighting it out on the long straights to Turn 1 and Turn 3.