Q3 lap one of my best ever - Hulkenberg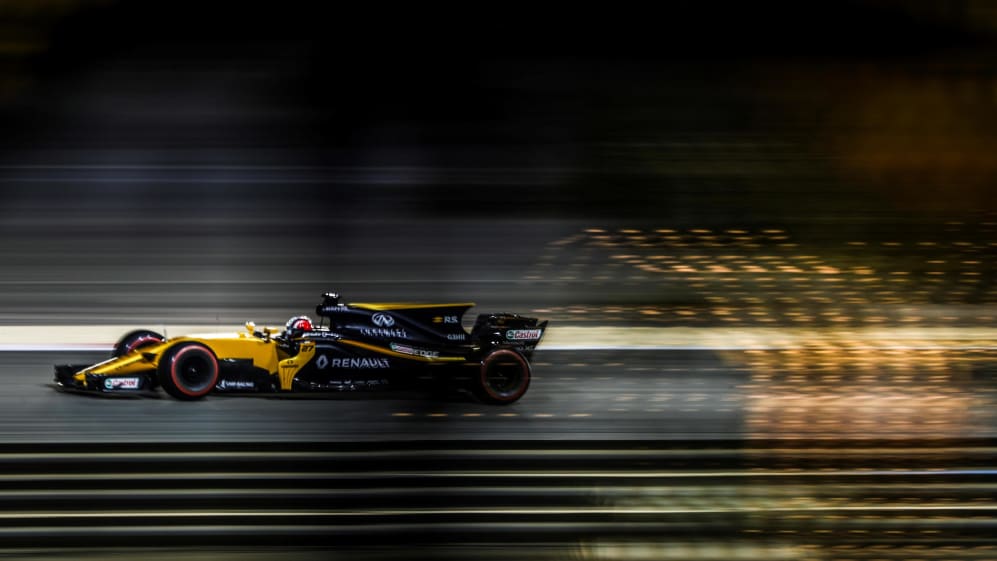 Nico Hulkenberg has hailed the lap that secured him seventh on the grid in Bahrain as one of the best of his career, comparing it to the stunning pole position he notched in Brazil during his maiden F1 campaign in 2010.
"I'm very satisfied and happy about it - it was really the maxiumum," said Hulkenberg. "It's one of my best quali laps I can recall, together with Brazil [in 2010].
"It's quite a tricky track, Bahrain, to get a 100 percent lap, and I've just managed to do that in Q3, so I'm very proud and happy about that. The team has done a great job over yesterday and today."
Alongside Hulkenberg's achievement, team mate Jolyon Palmer ensured the Enstone-team got both cars into Q3 for the first time since Renault's return as a full-time constructor as he qualified a career-best tenth, despite a late settings issue.
"I didn't do a very good Q3 lap - I put myself into the wrong engine mode at some point, so I didn't have any energy deployment," Palmer explained. "But I'm pleased because it's my best ever qualiying. I got into Q3 for the first time and did the full hour of qualifying which is nice. [Hopefully] we can score some points tomorrow."
Despite his team mate's optimism, Hulkenberg said he was remaining cautious about Renault's chances in Sunday's race.
"One week ago we had a similar good qualifying and the next day it went wrong," he explained. "We've started pretty well now, we've invested a lot already this weekend, but we need to make sure tomorrow we get some of those Easter eggs, those Easter points!"
Under their various guises, Renault have finished on the podium six times since Bahrain joined the calendar in 2004, and though adding another might be out of his reach, Hulkenberg hopes to return a decent haul of points.
"I hope we can continue the story," Hulkenberg said. "It's difficult to tell [how we'll do] to be honest. It's early in the season still, last Sunday we were really lacking race pace in the dry and the balance didn't feel great.
"We've tried a couple of different things - the car is a bit different from last week, so hopefully tomorrow the pace is good and we can keep up."