Feature
Qualifying facts and stats: Mercedes land record 9th consecutive Silverstone pole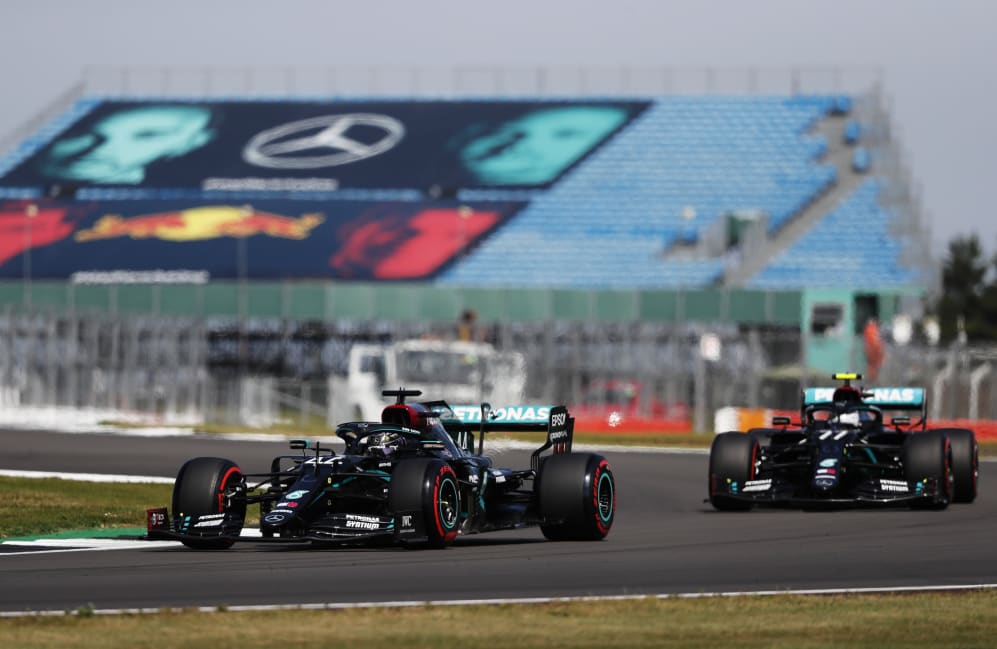 It's the weekend that Formula 1 celebrates its 70th anniversary. Some of its teams and drivers also had plenty to celebrate after qualifying on Saturday. Others, not so much…
• Valtteri Bottas gave Mercedes a 9th consecutive Silverstone pole, a record streak at any circuit in F1 history.
READ MORE: Qualifying report - Bottas beats Hamilton to 70th Anniversary GP pole as Hulkenberg stars
• Mercedes-Benz have their 199th pole as a power unit supplier in F1.
• Bottas has a 13th career pole – he has won his last 2 starts from pole (USA 2019 and Austria 2020).
• Team mate Lewis Hamilton has been either 1st or 2nd on the grid for the last 7 consecutive Silverstone F1 races.
• Mercedes have a 67th front-row lockout, extending their own record.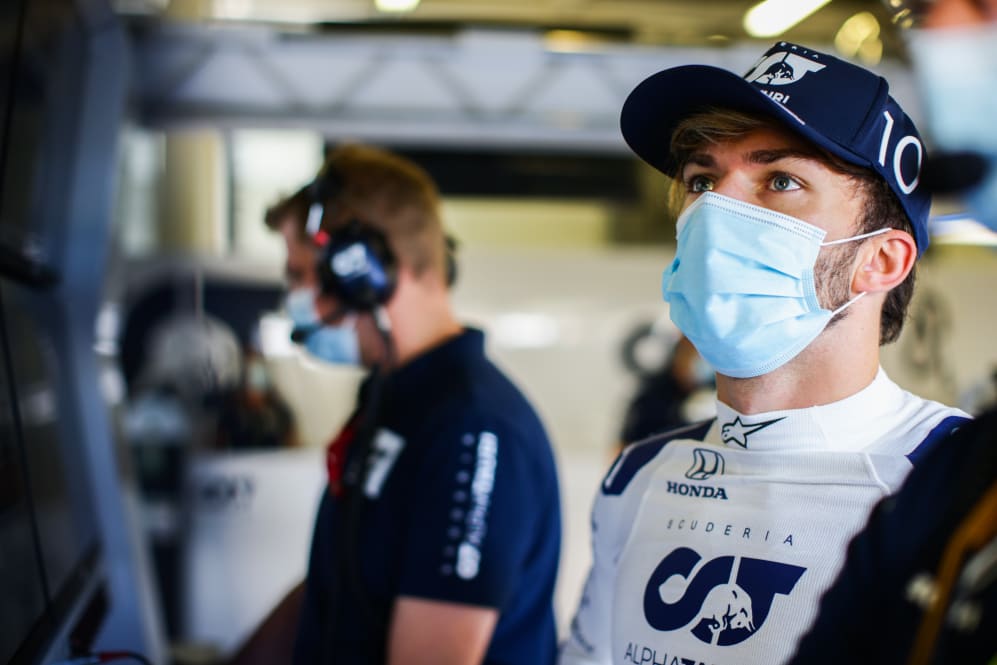 • With P5, Daniel Ricciardo matched Renault's best qualifying result of the year – team mate Esteban Ocon was 5th at the Styrian Grand Prix.
• It's Ricciardo's best at Silverstone since he was 4th on the grid in 2016.
• For Ocon, it was first time in 4 career visits that he has missed the top-10 at Silverstone.
READ MORE: Ocon handed three-place penalty for impeding Russell in Q1 at Silverstone
• Pierre Gasly in P7 matched the best Saturday result by an AlphaTauri this season - he was also P7 at the Styrian Grand Prix. It was the Frenchman's 3rd Q3 appearance of the season.
• By contrast, team mate Daniil Kvyat went out in Q1 for the 2nd time in 3 races.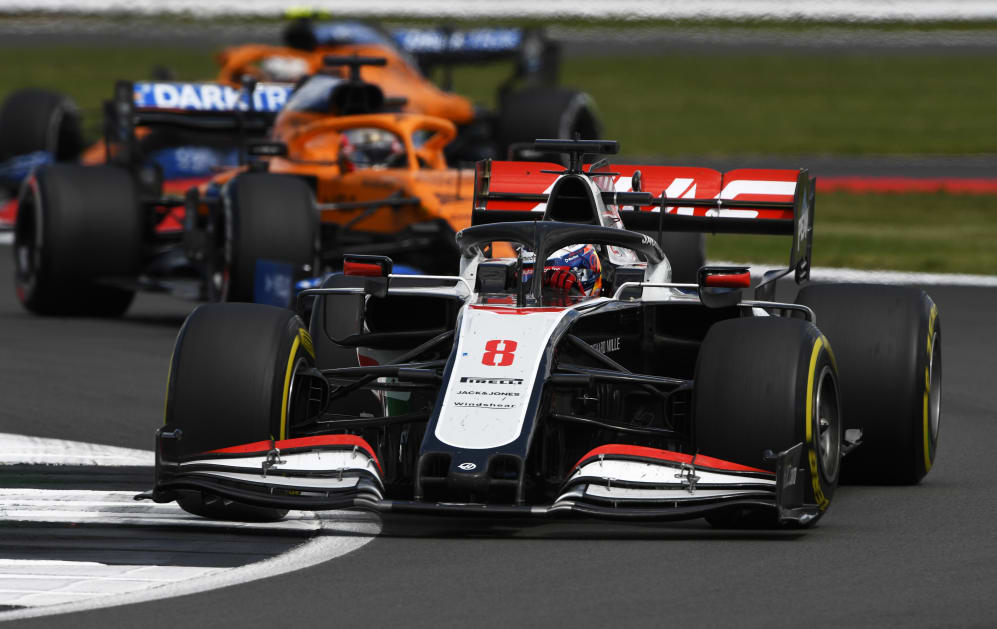 • Charles Leclerc was the lead Ferrari in P8 - Ferrari's worst performance at Silverstone since 2014.
• Team mate Sebastian Vettel failed to reach Q3 for the second time this year – he failed only once in the whole of 2019.
• Carlos Sainz's P13 marked the first time a McLaren car has failed to reach Q3 this season.
HIGHLIGHTS: Watch all the action from a thrilling qualifying session as Hullkenberg bags P3
• Romain Grosjean's 14th for Haas was his best qualifying of the season.
• It was also the first time in 3 races that a Haas has progressed beyond Q1.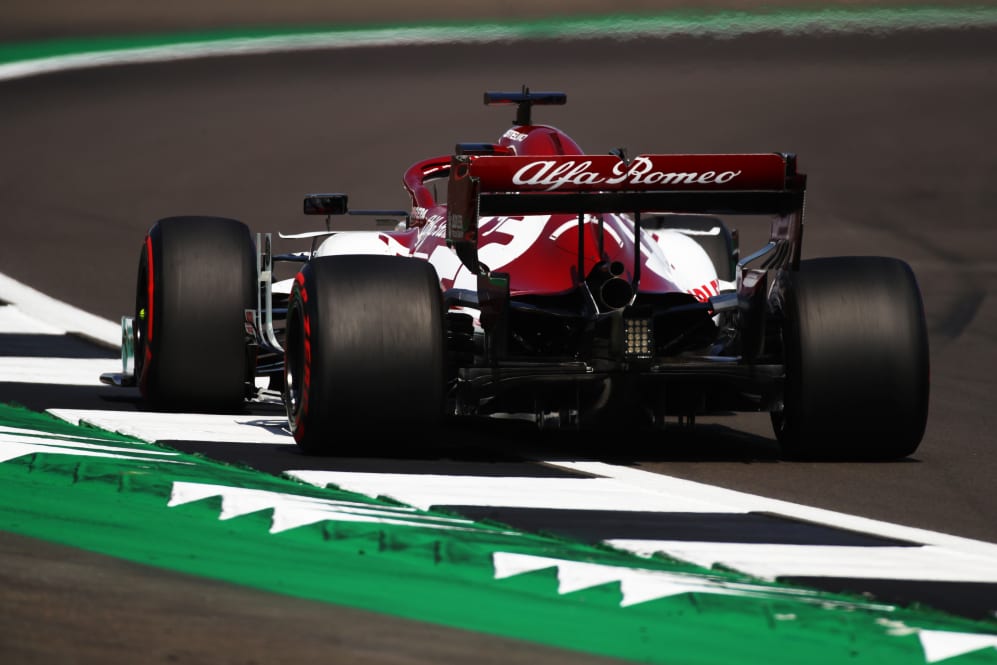 • Williams' George Russell reached Q2 for the 4th consecutive race.
• Alfa Romeo qualified in the first 4 places at the very first F1 world championship race here in 1950. Today they qualified in the last 2 places for the 70th Anniversary race.
• Kimi Raikkonen was slowest in qualifying for the 2nd time in 3 races, after never previously being slowest in outright pace in the rest of his F1 career.