Qualifying modes ban has brought Red Bull 'a step closer' to Mercedes, says Shovlin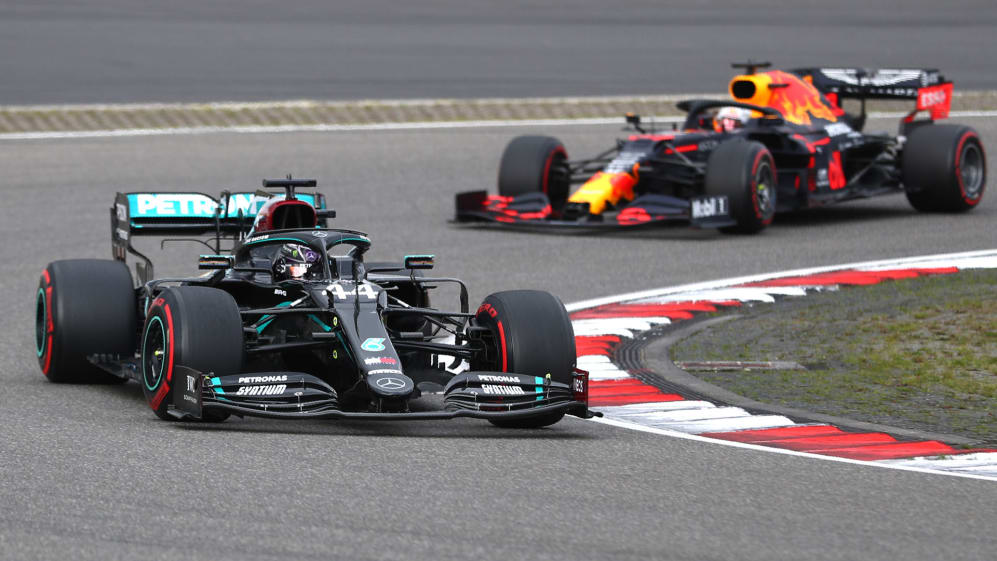 Mercedes may be riding high in the championship after they once again produced a car that is the class of the field, but the team's Trackside Engineering Director Andrew Shovlin says Red Bull are definitely closing the gap, as Formula 1 heads into the final stages of the season.
The Silver Arrows have won all but two races in 2020 and look set to wrap up both the constructors' and drivers' championship to continue their record-breaking run of titles since 2014. But at the Eifel Grand Prix, Max Verstappen – driving an updated RB16 car – qualified just 0.037s off Lewis Hamilton's time and under two tenths off polesitter Valtteri Bottas, and Shovlin says he is expecting Red Bull to continue to close up at the remaining races of the year.
"Red Bull are closer to us," he said on the F1 Nation podcast after the race at the Nurburgring. "In qualifying, Lewis and Max both did their best times in Q2, and if you look at every one's best times, it's very, very close at the front. I think Valtteri just put together a brilliant lap when it actually counted. They've been closing on us over the course of the year."
Much was made of the ban brought in earlier this year that stopped teams using special engine modes for their qualifying runs. It was thought that Mercedes stood to lose the most from this, though after the ban came in to force from the Italian Grand Prix onwards, it seemed initially to have little effect.
READ MORE: F1's 'Party mode' ban – What are the changes to engine modes and why do they matter?
But Shovlin says the change has allowed Red Bull to close the gap to Mercedes' pace in qualifying – and he expects the trend to continue to the end of the year.
"Definitely the changes in the engine modes to stop the qualifying modes have brought them a step closer," he said. "I think they are developing quicker than we are at the moment and we've seen that progressively.
TRENDING TOPICS: A new track for F1, driver moves, and more talking points ahead of the Portuguese GP
"But to be honest, we've seen that in most of the recent years. They tend to not start as strongly as we do, but I can't really think of a year recently where they've not been with us by the end.
"If we see that trend continue then the remaining races are going to get tougher and it will be harder to try and keep getting the cars on pole on Saturday and winning on a Sunday."
Listen to the full interview with Andrew Shovlin on F1 Nation in the player above, on Apple Podcasts, Spotify, or your favourite podcasting platform.