Report
Hamilton beats Bottas to French GP pole as Vettel is only P7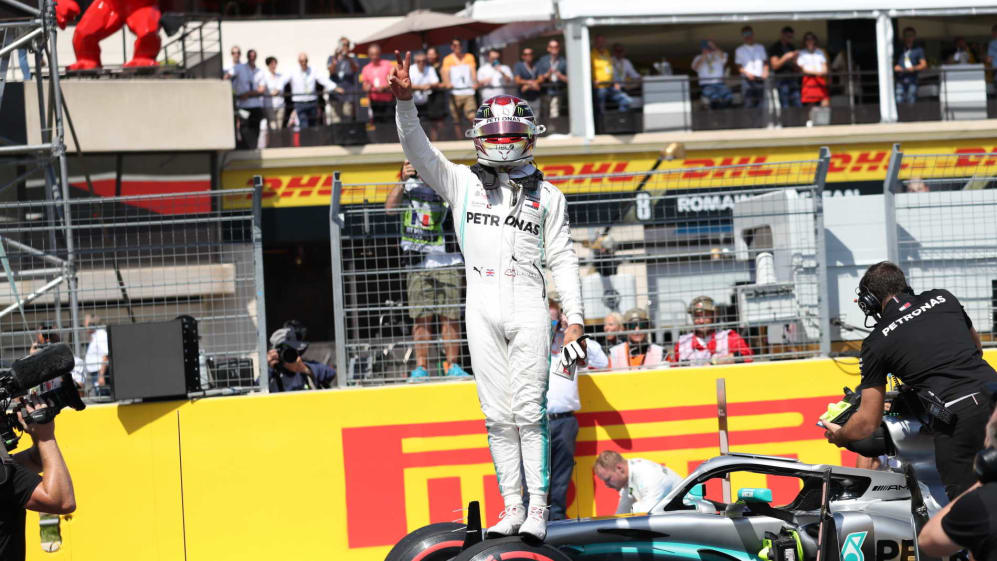 Lewis Hamilton delivered a sensational lap on his final run to secure his third pole position of the season in French Grand Prix qualifying, beating Mercedes team mate Valtteri Bottas as rivals Ferrari's challenge failed to materialise.
Mercedes have had the measure of Ferrari all weekend, but Sebastian Vettel's time in the second segment of qualifying suggested we might yet have a multi-team fight for pole. It was not to be, though, as Mercedes turned it up when it mattered – as they have so often done in the V6 era.
Hamilton set the best time on his first run and then bettered it on his second with a new track record, nearly three-tenths of a second clear of Bottas, who made a mistake on his final lap.
It was the 62nd Mercedes front row lockout, moving them into a tie for the record with McLaren, Williams and Ferrari while Hamilton is the only driver on the grid to have started in the top three in every race so far this season.
Charles Leclerc was Ferrari's lead driver for only the second time this year, three-tenths further back in third, as his team mate Sebastian Vettel struggled, failing to set a lap time on his first run after losing momentum and only managing a distant seventh on his second.
McLaren delivered their best qualifying performance in years, with Lando Norris a brilliant fifth ahead of Carlos Sainz, the duo looking quick on both the soft and medium tyres throughout the whole session.
Daniel Ricciardo gave Renault, in their home race, a top 10 start with eighth, although he has been called to see the stewards regarding a potential impeding infringement in Q1. Red Bull's Pierre Gasly and Alfa Romeo's Antonio Giovinazzi completed the top 10.
FORMULA 1 PIRELLI GRAND PRIX DE FRANCE 2019
France
2019
Qualifying results
POSITION
TIME

1

Lewis

Hamilton HAM

Mercedes

1:28.319

2

Valtteri

Bottas BOT

Mercedes

1:28.605

3

Charles

Leclerc LEC

Ferrari

1:28.965

4

Max

Verstappen VER

Red Bull Racing

1:29.409

5

Lando

Norris NOR

McLaren

1:29.418
AS IT HAPPENED
Q1 – Grosjean knocked out, as track evolution creates late drama
Drivers didn't waste any time heading out on track as the opening segment of qualifying kicked into gear, with the track ramping up as the session went on, meaning huge benefits for those who set their lap times late on.
The biggest scalp was Romain Grosjean, who has struggled all weekend in front of his home crowd. The Haas driver made a mistake at the Turn 8/9 sequence which meant he had to back out of his lap, having set a personal best in the first sector. It was a big price to pay.
He was joined in an early finish by Daniil Kvyat, who was in the Toro Rosso garage in the closing minutes when the times were tumbling. It's no real loss, though, as he was set to start from the back of the grid anyway courtesy of a string of grid penalties for engine component changes.
While Racing Point's Sergio Perez popped into sixth at the death, his team mate Lance Stroll couldn't follow suit, the Canadian ending up nearly a second adrift and 18th overall, making this his 12th successive Q1 exit.
The two Williams of George Russell, who was set to start from the back anyway because of grid penalties for a change of energy store and control electronics, and Robert Kubica brought up the rear, as Red Bull's Max Verstappen added some attention to proceedings as he scraped through in 13th.
Up front, it was incredibly close for the top three positions, with pace-setter Bottas, Hamilton and Leclerc separated by less than a tenth of second, leaving qualifying finely poised.
Knocked out:
Kvyat
Grosjean
Stroll
Russell
Kubica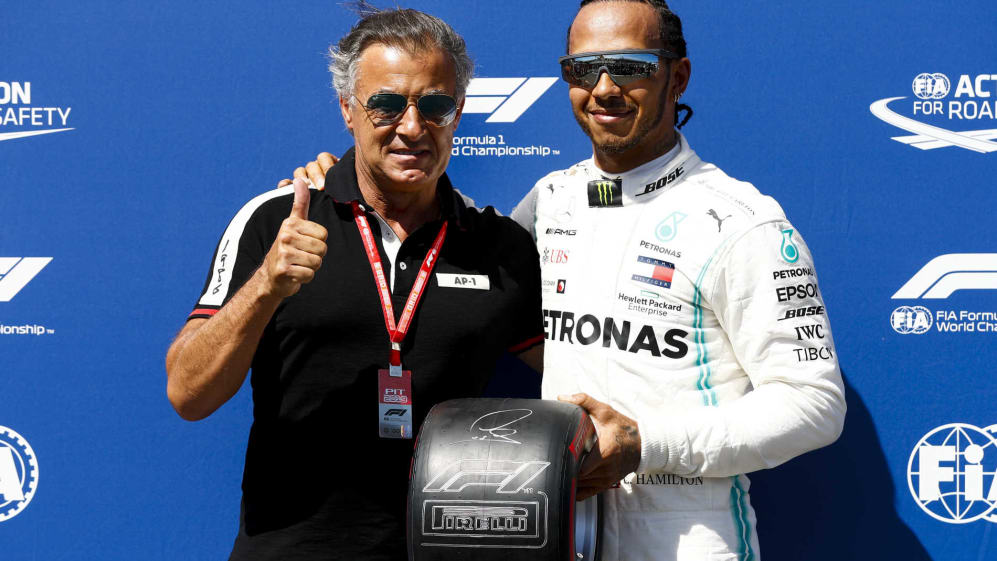 Q2 – Hulkenberg fails to make cut in front of Renault's home crowd
As temperatures continued to soar at Circuit Paul Ricard, drivers were finding the medium Pirelli tyre was actually the faster of the three compounds in this segment of qualifying.
The top teams will have had an eye on getting through on the medium tyres, as it's the better tyre to start the race on, such is their performance advantage – but the conditions allowed for the likes of McLaren and Renault to go in that direction, too.
The McLarens continued to impress with Lando Norris and Carlos Sainz fifth and seventh respectively, while Renault's Daniel Ricciardo also made his way through – all three on the mediums – but his team mate Nico Hulkenberg wasn't so lucky after making a hash of the Turns 8-9 sequence and ended up 13th.
Alexander Albon missed out by just 0.02s, with Pierre Gasly scraping through – though Gasly will be at a disadvantage in the race as he will have to start the race on the softs, which means an early pit stop.
Kimi Raikkonen, Sergio Perez and Kevin Magnussen were the other drivers to get the boot, with Bottas setting the pace for the second successive segment, edging ahead of Vettel by just 0.069s with Hamilton only 0.014s further back in third. The Ferraris, it appeared, were in the hunt.
Knocked out:
Albon
Raikkonen
Hulkenberg
Perez
Magnussen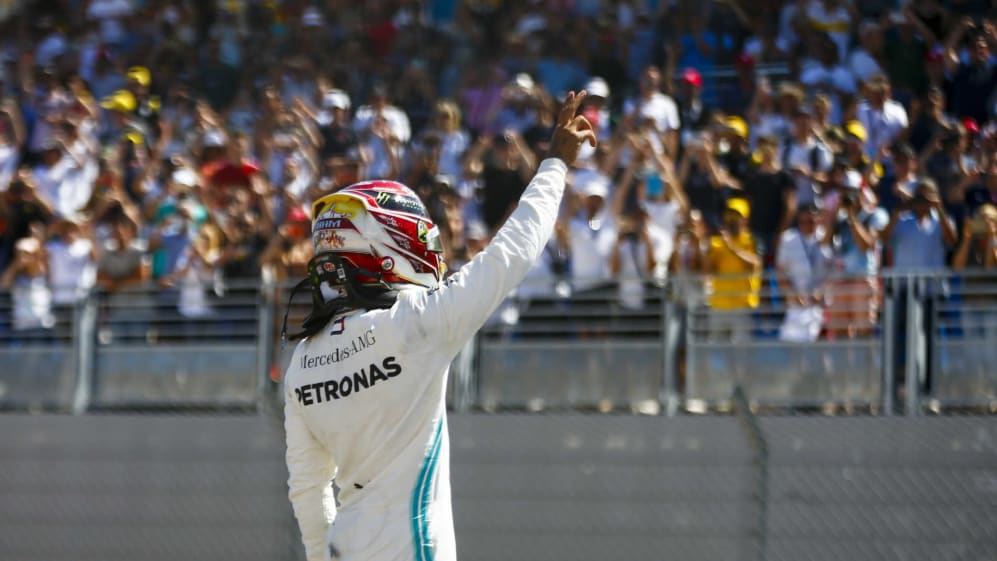 Q3 – Vettel fails to deliver as Hamilton impresses yet again
Hamilton lay down a brilliant marker with his first effort, a tenth of a second clear of Bottas with Leclerc more than half a second adrift after the first runs. Vettel heaped the pressure on his shoulders when he aborted his first run, leaving him with just one attempt to set a lap time.
On the second runs, Bottas – the man with the most pole positions in 2019 heading to this race – made a mistake early on, easing the pressure on Hamilton, but the Briton – who was behind on track – kept his foot in to improve on his leading time by just over a tenth to reinforce his supreme performance.
Leclerc never looked likely to challenge the Mercedes in the shoot-out, but secured third. His team mate Vettel couldn't match him, and ended up seventh. The story of the day, though, was McLaren – who secured their best qualifying result since Jenson Button's third place in the wet-dry 2016 Austrian GP qualifying.
Norris popped in the sixth-best time, which was just 0.009s slower than Red Bull's Max Verstappen in fifth, with Sainz slotting comfortably into seventh. Ricciardo, running Renault's 'spec B' engine was eighth, with Gasly ninth and Giovinazzi out-qualifying team mate Raikkonen for the second successive race in 10th.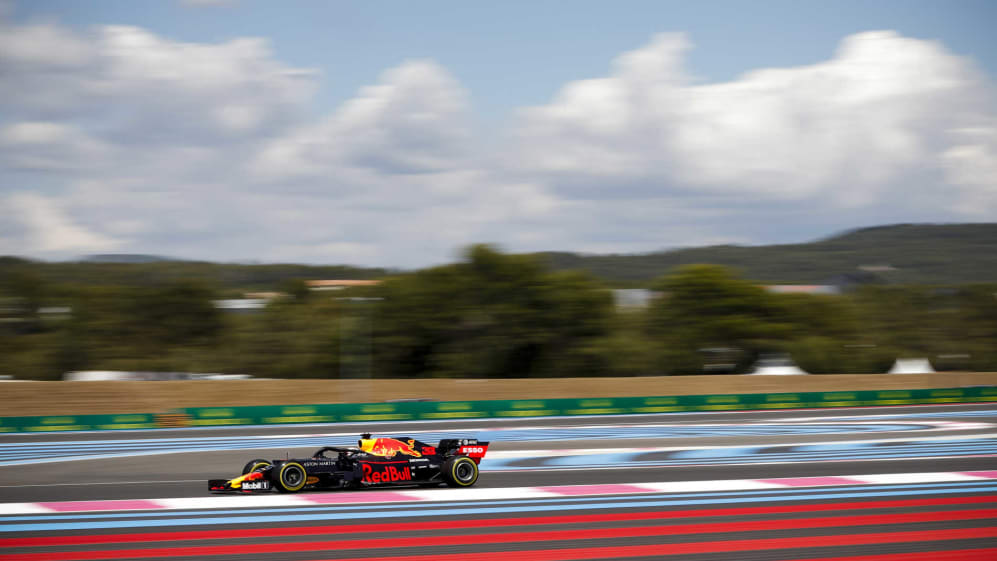 THE KEY QUOTE
"It's not an easy track and obviously there's a lot of run off areas but it's quite technical. Valtteri's been quick all weekend, so i've just been chipping away, chipping away and the last two laps were the ones. The last one I was up nearly half a second then lost it in the second to last corner. So I'm happy that I got the potential out of the car." - Lewis Hamilton
WHAT'S NEXT?
Lights go out at 1410 local time tomorrow at Circuit Paul Ricard wich is 1210 UTC. The sun has baked the French Riviera so far this weekend and those toasty conditions are set to continue, with temperatures expected to creep up to 28C when the race gets underway. Can Ferrari come back at Mercedes?