'Quite a bit of margin' for Ferrari to go faster, says Vettel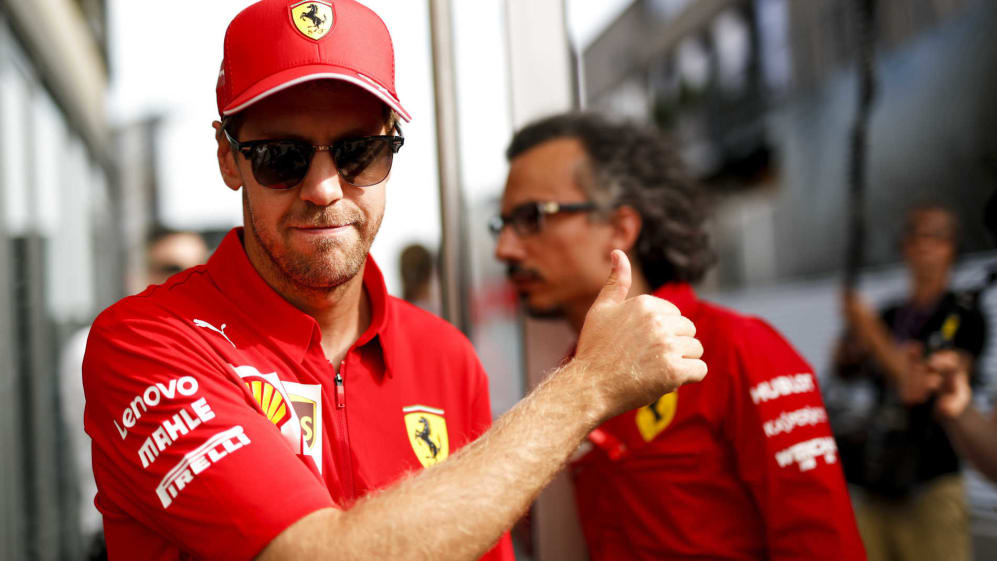 Mercedes might be celebrating their 200th Grand Prix start at the 2019 German Grand Prix, but Ferrari rather spoiled the party during Friday's running at Hockenheim, with first Sebastian Vettel and then Charles Leclerc leading a one-two for the team across the day's two sessions. And worryingly for their rivals, Vettel reckoned that there was even more potential to be unleashed in both drivers' SF90s this weekend.
Leclerc finished the qualifying simulations in FP2 0.146s quicker than third-placed Lewis Hamilton for Mercedes, with Vettel 0.124s behind his team mate. And according to the German driver, there was scope for Ferrari to stretch that gap to Mercedes even further.
WATCH: FP2 HIGHLIGHTS from the 2019 German Grand Prix
"I think there's quite a bit of margin to go faster," said Vettel. "[The car] has been a bit up and down but today it felt quite good actually and I was quite happy… Hopefully we can carry that momentum into tomorrow."
"It's looking good," agreed Leclerc. "On the other hand, it's only Friday and we know that Mercedes sometimes is hiding a little bit until Saturday – so it's not going to be easy."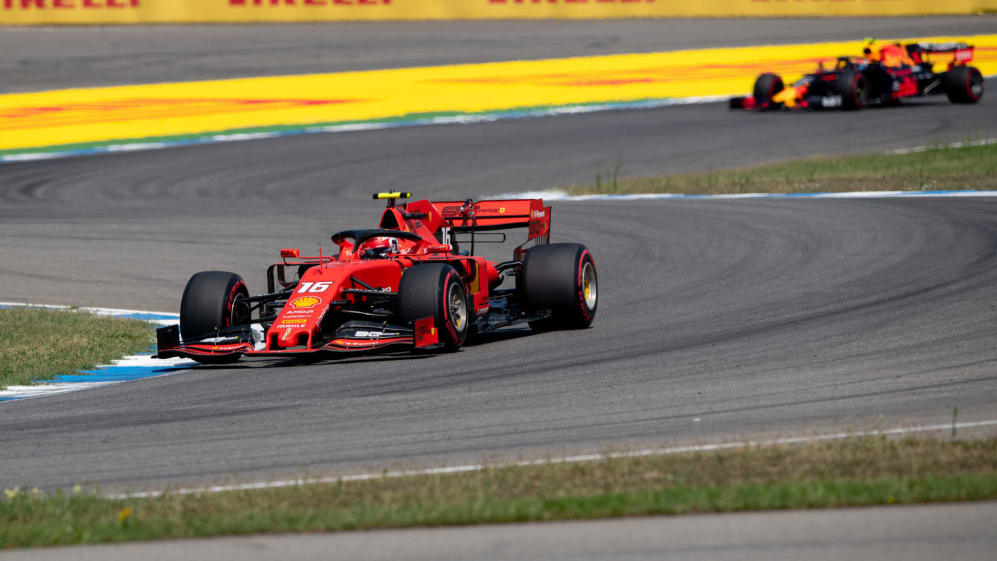 We are always very strong when it's sunny. If it's raining, we know that Red Bull are very, very quick
The only cloud on Ferrari's horizon were the actual clouds on the horizon around Hockenheim on Friday night. And with Friday having been run in temperatures that topped out at a whopping 38 degrees Celsius, both Leclerc and Vettel feared that a shift in the weather – with rain a potential for both qualifying and the race – could hand the advantage back to their rivals.
"I don't know how much Mercedes and Red Bull had to compromise for the heat," said Vettel. "You saw that everyone was opening the cooling to the maximum, so it would have been nice to have a really, really hot race. It's also fun inside the car, I quite like it when you break a sweat. But the forecast at least says that it won't be like today."
"It's going to be cooler tomorrow, which will help the other teams," added Leclerc. "We are always very strong when it's sunny, and if it's raining, we also know that Red Bull are very, very quick in the rain… so it's going to be challenging."
Twelve months on from Sebastian Vettel's near-miss in Hockenheim, Ferrari will now hope that, change in the weather or not, they can keep their rivals at bay to bring home what would be their first victory of 2019, with the team currently 164 points adrift of Mercedes in the constructors' standings.