Poll
QUIZ: Can you name every driver to score an F1 podium since Lewis Hamilton took his first?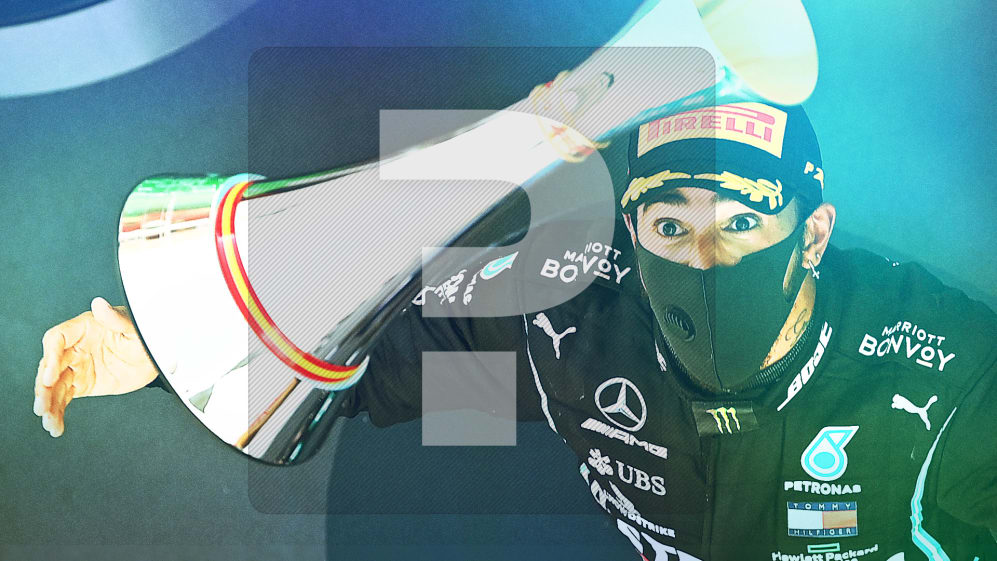 Now that Lewis Hamilton has scored his 156th Formula 1 podium and broken Michael Schumacher's long-standing record in the process, we have a quiz for you...
Exactly 33 different drivers have made the podium since Hamilton scored his very first top three finish at the 2007 Australian Grand Prix – the question is, can you name them all?
READ MORE: Beating Schumacher's podium record 'far beyond what I dreamed' says Hamilton
There's no time limit on this one – some of these are real headscratchers – so we're being nice here. We give you each driver's first and last podiums and you have to name them. To help you out even more, some common mispellings are accepted, too – but leave out accents.
Sounds easy? Scroll down to get going, then share the quiz with your friends and family to compare scores...