Beating Schumacher's podium record 'far beyond what I dreamed' says Hamilton
"I don't really know what to say" – Lewis Hamilton was almost at a loss for words after he overtook Michael Schumacher's Formula 1 career podium record by taking his 156th top three finish with victory at the Spanish Grand Prix on Sunday.
Schumacher re-wrote most of the major records during his incredible career, with seven world championships, 91 Grand Prix wins and that podium tally of 155 – records Hamilton said he never expected to be matching when he began racing in F1.
READ MORE: 8 F1 records in danger of being broken in 2020
"I don't really know what to say to those things. I think it's just very strange," he said. "All of us drivers grew up watching Michael and dreaming of one day being here.
"What is happening right now is far beyond what I dreamed as a kid, and I'm incredibly grateful for the opportunity we're given every day. I think Michael was an incredible athlete and driver, and I always feel really humbled and really honoured to be mentioned in the same light as a driver like him, and Ayrton [Senna], and [Juan Manuel] Fangio – it's pretty cool.
"And I hope the Hamilton family are proud also," he added.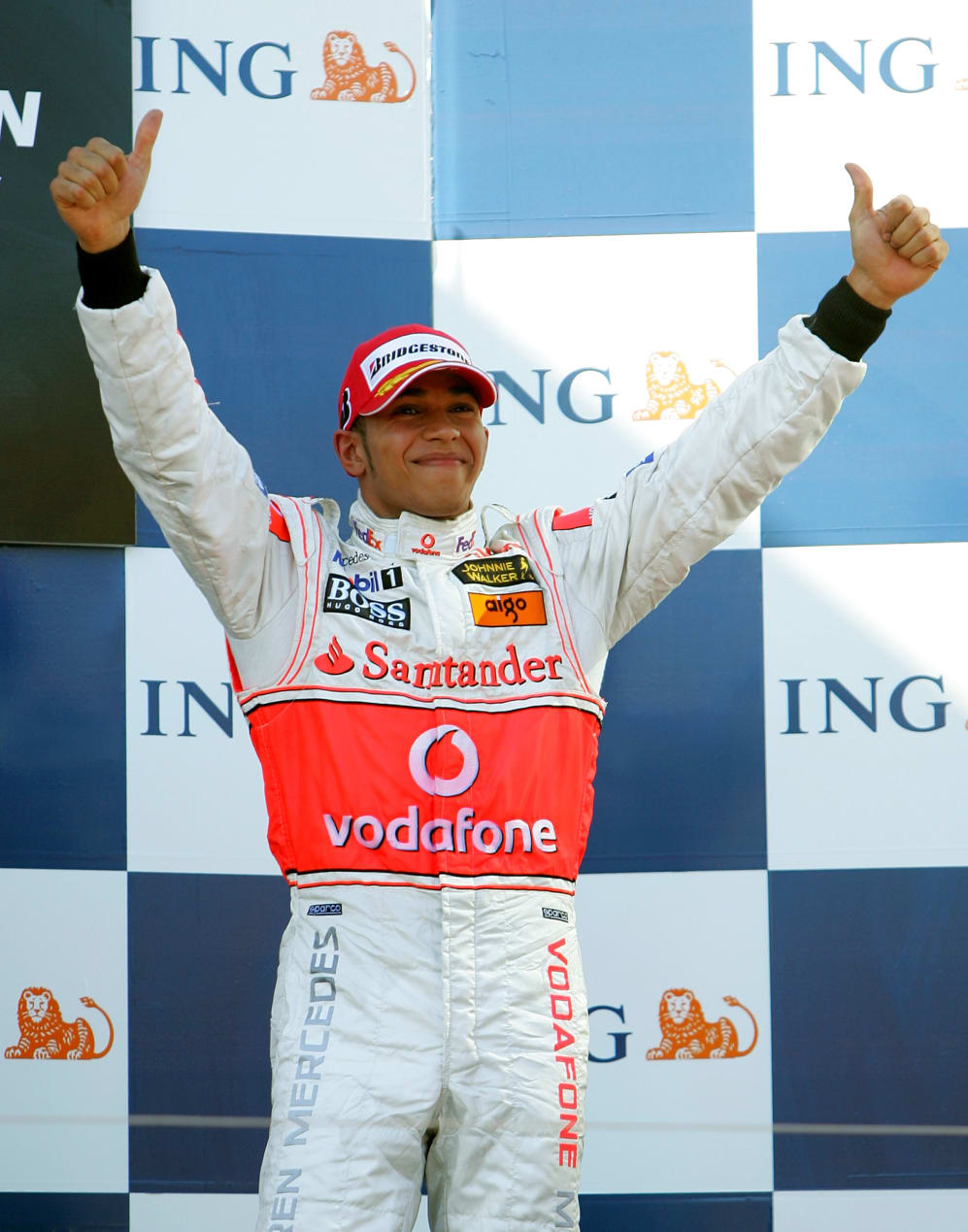 Hamilton also hailed the Spanish Grand Prix as one of his "best" races having led every lap from pole position and lapped everyone bar Max Verstappen and team mate Valtteri Bottas on the way to a 24-second victory.
"We all try for perfection and it's not always easy to deliver like that but today, for me in the car, I was ecstatic when I came across the line," he said after the race.
READ MORE: Tyre performance a 'real shock' for Mercedes says Hamilton after Spanish GP win
"For me… in terms of how I drove, really delivering, I think today is right up there with some of the best that I've personally felt I've done."
The reigning champion could match and surpass another Schumacher record this season, as he needs to win three more Grands Prix to equal the German's tally of 91 career victories. Beyond that, there's also the championship record: if Hamilton clinches the 2020 title he will equal Schumacher as a seven-time Formula 1 world champion.