Feature
Tributes pour in for Anthoine Hubert from racing world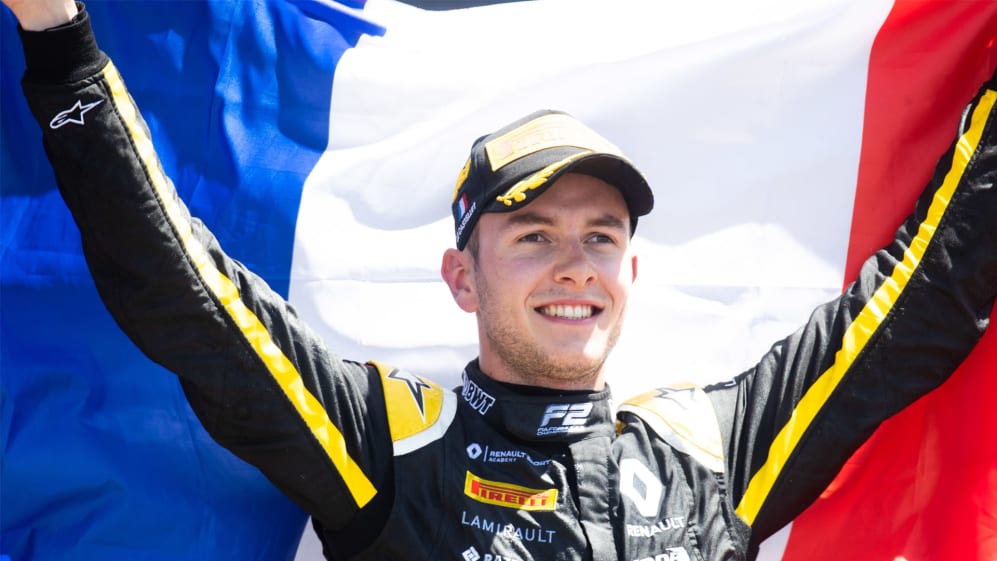 News that French Formula 2 racer and reigning GP3 champion Anthoine Hubert had succumbed to injuries sustained during a crash at the Circuit Spa-Francorchamps sent shockwaves through the racing community, with drivers quick to pay tribute to the talented Frenchman.
"Absolutely shocked by the tragic accident of Anthoine Hubert. Terrible," wrote Red Bull's Max Verstappen. "My thoughts are with him and his family, friends, team and loved ones."
Oops! Error retrieving Twitter post
Oops! Error retrieving Twitter post
"Gone to soon," wrote Hubert's fellow F2 racer Nicholas Latifi. "I can't believe it. Rest In Peace Anthoine. My thoughts and prayers go out to all of his family and friends."
Oops! Error retrieving Twitter post
Meanwhile in a heartfelt tribute posted on his Instagram account, Lewis Hamilton wrote: "If a single one of you watching and enjoying this sport think for a second what we do is safe your [sic] hugely mistaken. All these drivers put their life on the line when they hit the track and people need to appreciate that in a serious way because it [sic] not appreciated enough. Not from the fans nor some of the people actually working in the sport.
"Anthoine is a hero as far as I'm concerned, for taking the risk he did to chase his dreams. I'm so sad that this has happened. Let's lift him up and remember him. Rest in peace brother."
Hamilton later posted the following message on Twitter...
Oops! Error retrieving Twitter post
In a statement, the Renault F1 Team – whose Renault Sport Academy Hubert had been involved with since 2018 – called Hubert "a huge talent", while Renault Team Principal Cyril Abiteboul said the Frenchman was "a bright young man" whose "conduct on and off track was that of a true gentleman".
"Renault Sport Racing is devastated at the loss of one of its brightest young talents, Anthoine Hubert, who passed away today following an accident involving several cars at Circuit Spa-Francorchamps, Belgium," read the statment.
"Anthoine was a member of the Renault Sport Academy and raced in the FIA Formula 2 Championship, the final ladder to F1. As reigning GP3 champion and member of the Equipe de France, FFSA (French Federation of Motorsport), the Frenchman was a huge talent who also brought great energy and positivity to his championship, his teams and the Renault Sport Academy. His smile and sunny personality lit up our formidable group of young drivers, who had formed tight and enduring bonds.
"His strong results in F2 this season, including wins on home soil in Monaco and France, inspired not just the other recruits but also the wider Renault Sport Racing group."
"Our thoughts are with Anthoine's friends and family at this tragic time," said Abiteboul. "Anthoine was a bright young man. His performance and conduct on and off track was that of a true gentleman and it was a pleasure and honour to have had him within our Academy. He will be sorely missed by our teams at Enstone and Viry. His spirit will remain with the team and we will race in his memory."
Read more tributes from Anthoine Hubert's fellow racers and the F1 community below…
Oops! Error retrieving Twitter post
Oops! Error retrieving Instagram post
Oops! Error retrieving Twitter post
Oops! Error retrieving Twitter post
Oops! Error retrieving Twitter post
Oops! Error retrieving Twitter post
Oops! Error retrieving Twitter post
Oops! Error retrieving Twitter post
Oops! Error retrieving Twitter post
Oops! Error retrieving Twitter post
Oops! Error retrieving Instagram post
Oops! Error retrieving Twitter post
Oops! Error retrieving Twitter post
Oops! Error retrieving Instagram post
Oops! Error retrieving Twitter post
Oops! Error retrieving Twitter post
Oops! Error retrieving Twitter post
Oops! Error retrieving Twitter post
Oops! Error retrieving Twitter post