Racing Point aiming to 'get back the points we lost last weekend' says Perez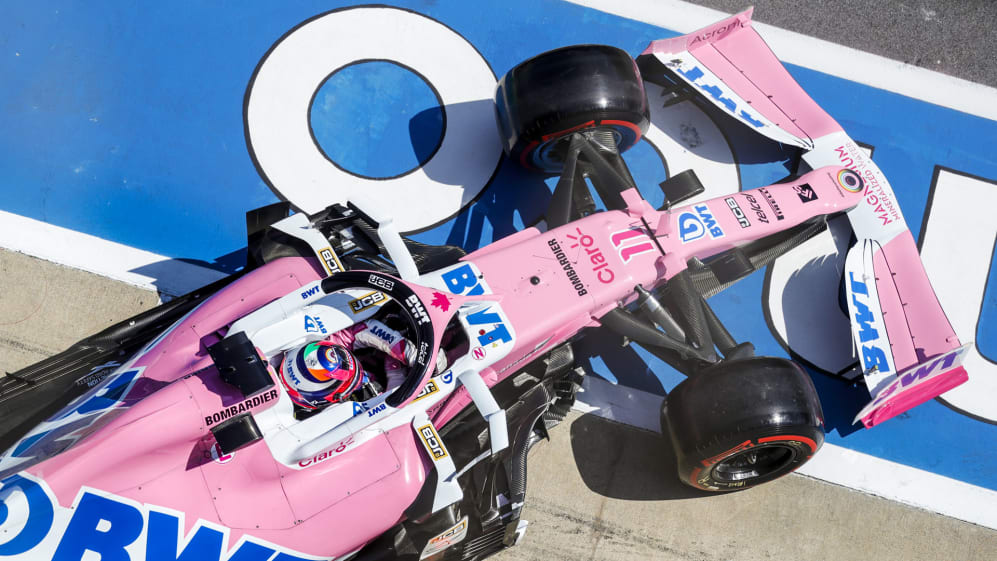 Racing Point's pace on the Friday of the Styrian Grand Prix was impressive, with Sergio Perez the fastest driver of all in Free Practice 1, before the Mexican repeated his P3 position from seven days ago at the Red Bull Ring in Free Practice 2. And after his strong opening day, Perez had his sights firmly set on the podium that he felt got away from him last Sunday...
After setting the pace in FP1, Perez finished the qualifying simulations of FP2 just 0.217s back from Max Verstappen's leading time for Red Bull, and ahead of the likes of Lewis Hamilton's Mercedes and the second Red Bull of Alex Albon – with team mate Lance Stroll backing up the squad's strong pace in fourth, 0.364s adrift of Perez.
FP2 REPORT: Verstappen heads Bottas and Perez at the Red Bull Ring as Ricciardo crashes
And with strategy having cost Perez a shot at the podium in last week's Austrian Grand Prix – as he was caught and passed in the final stages of the race by both McLaren drivers – Perez was planning to use his pace to right that wrong this weekend.
"I think we certainly made some good progress today and I'm pleased with it," said Perez at the end of Friday. "I think we are in the mix, I think hopefully we can be in the fight for a good podium, or at least a good position and get back the points we lost last weekend.
"I think overall we've been chipping away, learning from our new car, knowing where we can improve, where not – and I think it all has been promising."
Carlos Sainz's best time for Racing Point rivals McLaren in FP2 was a full 0.456s away from what Perez could manage.
And while Sainz called his FP2 lap "not very far from our limit" and Perez's time "a surprise", Sainz's Team Principal Andreas Seidl was less shocked, as he addressed the sticky issue of Racing Point's contentious 'Pink Mercedes'.
"I think we have seen the first time that Racing Point could actually show the potential of the one-year-old Mercedes," said Seidl bluntly. "That was definitely a lap time we could not do.
READ MORE: 'I'm afraid to brake' – Norris says low Friday lap count down to chest pains
"I've always said if you take last year's Mercedes and operate it at the optimum potential – we know that we didn't make this step with the car development on our side over the winter, so it's just normal what we see of them.
"At the same time, there is at least one car on the Racing Point side that we can fight [Stroll], and as we know in the race anything can happen. We have seen last weekend that we were not as strong on Friday and could fight them on Sunday, and we will try again."