Racing Point 'definitely in the fight for the podium' says Perez after surprise P4 in qualifying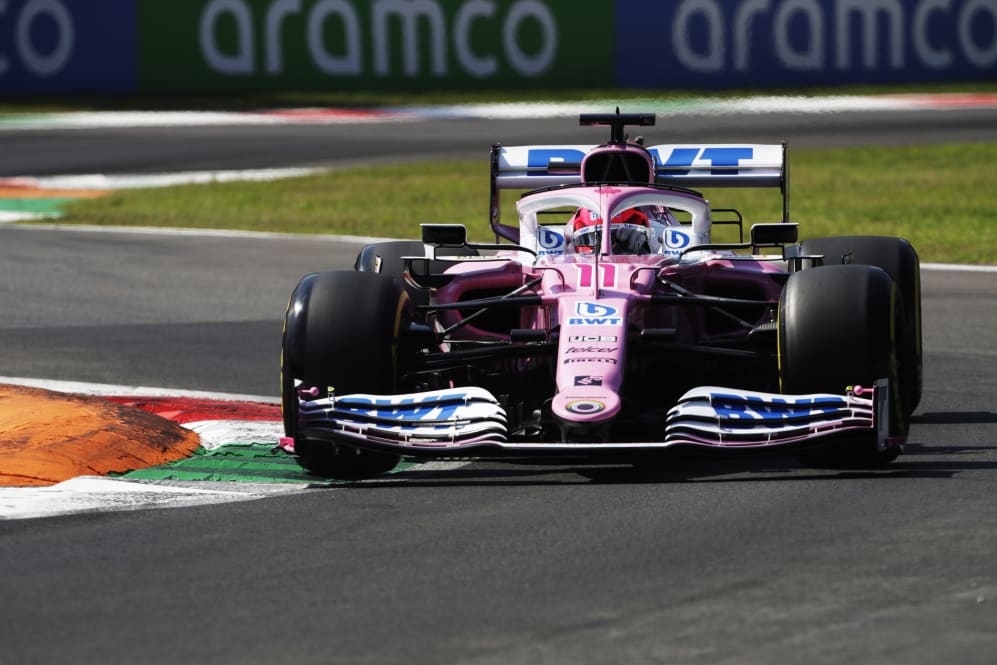 Racing Point ran under the radar in the build up to Italian Grand Prix qualifying, but shocked their rivals, and even themselves, with Sergio Perez saying he was "surprised" by their pace – and he's now eyeing a podium…
READ MORE: Qualifying report: Supreme Hamilton edges out Bottas as Ferrari struggle at Monza
The Mexican had a session-long battle with Carlos Sainz for P3, having hooked up his Racing Point from the off, and though he came off second-best in that fight, fourth still equalled his best-ever starting position.
"It's a good start for us tomorrow, so hopefully we can have a strong start," said Perez. "Everything we have done, we've been focusing a lot onto the race, so I think tomorrow we are definitely in the fight for the podium.
"We are surprised. We were not expecting this step in qualifying. Everything we have done has been focusing on the race, so we should be having strong race pace throughout the race."
READ MORE: Q2 exit at home 'hurts' says Leclerc as Ferraris start outside top 10 at Monza for first time since 1984
It came on a weekend where Racing Point were anticipating life might be tricky as they have struggled with their lower downforce package this season.
"We were not so strong throughout the weekend," added Perez. "I think the team has done a fantastic job, working our way through.
READ MORE: Sainz 'shaking' after thrilling final lap gives McLaren best Monza grid slot since 2012
"They executed a fantastic qualifying, session by session we took some steps. To be up there in a good position means we can definitely be in the fight for the podium."
Lance Stroll made it into the top 10, too, but he could only manage eighth – and he wasn't too happy with his performance in Q3.
"It was not so good," he said. There were definitely some positions lost out today, so frustrated about it."
Where did he struggle? "Just putting it all together. [I made] mistakes. It was not a good session for us."