Q2 exit at home 'hurts' says Leclerc as Ferraris start outside top 10 at Monza for first time since 1984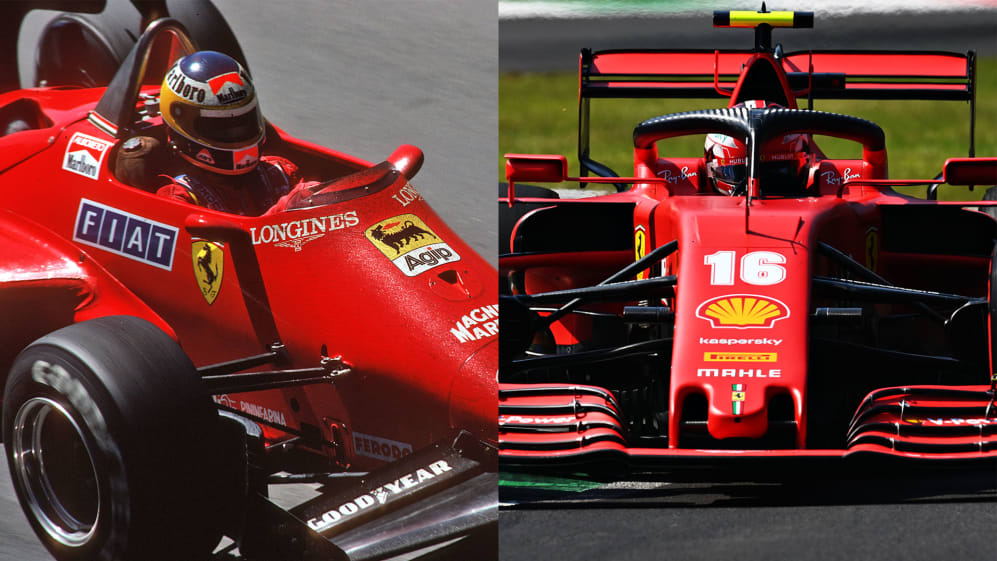 You have to go back a full 36 years for the last time both Ferraris failed to start in the top 10 at Monza. And having taken pole for the Scuderia here last here, Charles Leclerc admitted it was painful to not even make it into Q3 for the Italian Grand Prix this weekend.
Leclerc's best lap at Monza was only good enough for P13 on the grid for the 2020 Italian Grand Prix – while that was at least better than team mate Sebastian Vettel, who got caught in heavy traffic at the end of Q1 and was unable to improve his time, meaning he'll start the race 17th.
READ MORE: Supreme Hamilton edges out Bottas as Ferrari struggle at Monza
All that meant that Ferrari will start outside the top 10 for the first time at Monza since 1984, when Michele Alboreto was 11th on the grid and Rene Arnoux 14th – a statistic Leclerc admitted was hard to swallow.
"It hurts even more that it's at home," said Leclerc, who also won last year's race after fending off an attack from the Mercedes pair. "But it's the reality at the moment for us unfortunately and it's like this. We need to work and hopefully from Mugello, which is still home for Ferrari, hopefully it will be a bit better than here."
HIGHLIGHTS: Watch all the action from Italian GP qualifying as Hamilton seals pole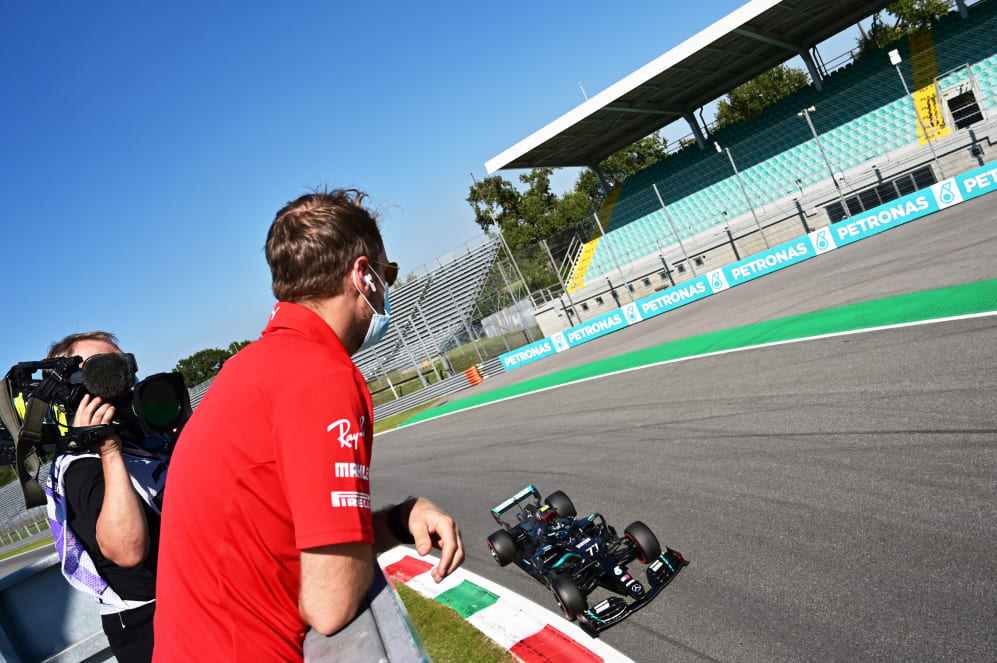 Despite the poor result on Saturday in Monza, however, Leclerc admitted that it hadn't been a total shock for him to not to make it into Q3, saying: "At the end, we expected it a little bit coming into the weekend.
"We know that Spa and here are probably the two worst tracks for us, with another one probably a bit later in the year but it's like this. It's tough because once you do a good lap and you get P13, it doesn't feel good. But for now it's like this and I need to extract the maximum out of the car in he situation we are in and that's what I try to do.
AS IT HAPPENED - Qualifying in Italy
"I hope that from next race onwards, we will see a light at the end of the tunnel," Leclerc added, "because for now that's two very tough weekends for us where we are trying many things on the car, but we don't find a way through for now. So we need to keep our head down, stay motivated and better days will be coming I'm sure."
Vettel, meanwhile, was left unamused by the jostling to get out of Q1 at the end of the segment, which left him unable to improve on his time, and meant that he failed to make it into Q3 for the fourth consecutive race – with Vettel particularly peeved given that the race stewards had introduced a maximum lap time reduction from 1m 45s to 1m 43s to try and limit any qualifying gamesmanship.
"Well, there was no point to start overtaking each other," said Vettel when asked whether his rivals had shown a lack of respect by passing him. "There's a minimum time, so it should be everybody making it. The moment you start overtaking, you're causing trouble and that's what it was."
Looking ahead to Sunday's race, Ferrari will now hope that history is on their side, with Alboreto having at least finished second to Niki Lauda's McLaren back in 1984 to salvage some pride at home.