Racing Point expecting upgrades at every race in 2019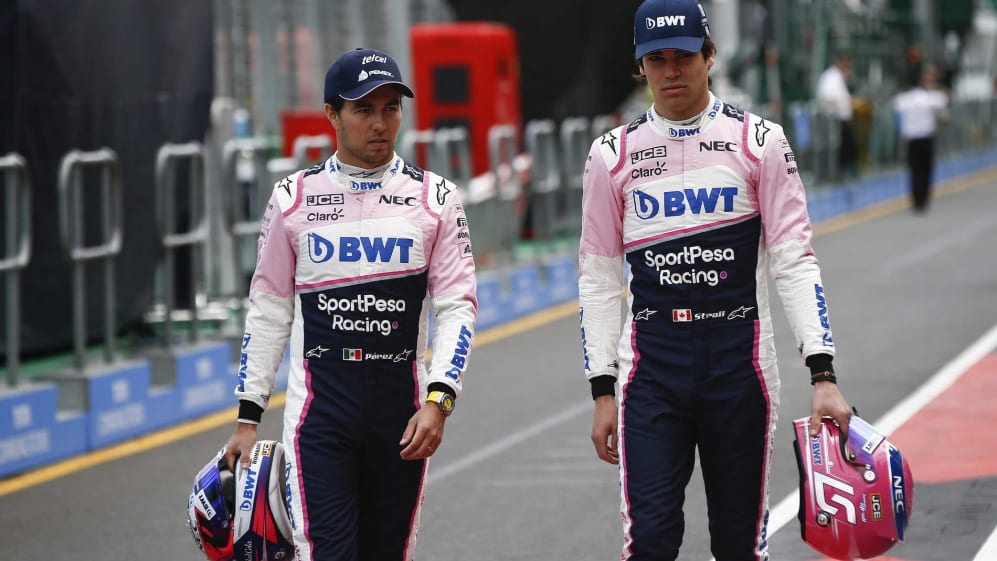 Force India were stuck in a development limbo in the first half of 2018, with cash shortages preventing new parts from being produced and put onto the cars. But with the squad having now morphed into Racing Point after they were bought out by a consortium led by Canadian billionaire Lawrence Stroll, the team have announced that they expect to run a full upgrade programme for 2019.
Speaking at the inaugural F1 Season Launch Event in downtown Melbourne, Racing Point Team Principal Otmar Szafnauer revealed that the extra money that's been injected to the squad for 2019 would help Racing Point fight in what he predicted would be a 'really tough' midfield in 2019, and keep the team's developments coming thick and fast throughout the season.
"[We've got] a little bit more money which will help us with the developments this year," said Szafnauer. "It's going to be really tough in the midfield. It will be a development race. Luckily, we've got the funding behind us to bring upgrades to every race, including [Australia]."
Racing Point in 2019: Best Case, Worst Case
Despite all the changes in the team, one constant is Sergio Perez, who initiated the administration proceedings again Force India last summer, and who will partner Lawrence Stroll's son Lance at Racing Point for 2019. And ahead of the Australian Grand Prix, the Mexican revealed that the influx of funding into the team that he's effectively been with since 2014 had given him high hopes for the season ahead.
"Expectations are very high," said Perez. "We want to start the season on a really good basis, score good points. I think if we're able to score good points on Sunday, it will be a very good start for us."
Achieving points in Australia might look, on the face of it, tough for Racing Point given they were the ninth quickest team on the timesheet in testing. But Szafnauer explained that the Mercedes-powered RP19 will be getting a big facelift for Melbourne, with many new parts coming.
"Winter testing saw us achieve our main objectives and we took away a lot of positives, but the car you will see in Melbourne is quite different from the car we ran in Barcelona. We took the strategic decision to give ourselves the maximum time to develop the car, to maximise our performance at the first race, and that meant holding back a little during testing.
"It's not easy introducing new parts late in the day and we know it will be a steep learning curve, but we believe this approach will pay off in the long run."