Racing Point on the back foot in midfield fight, says Perez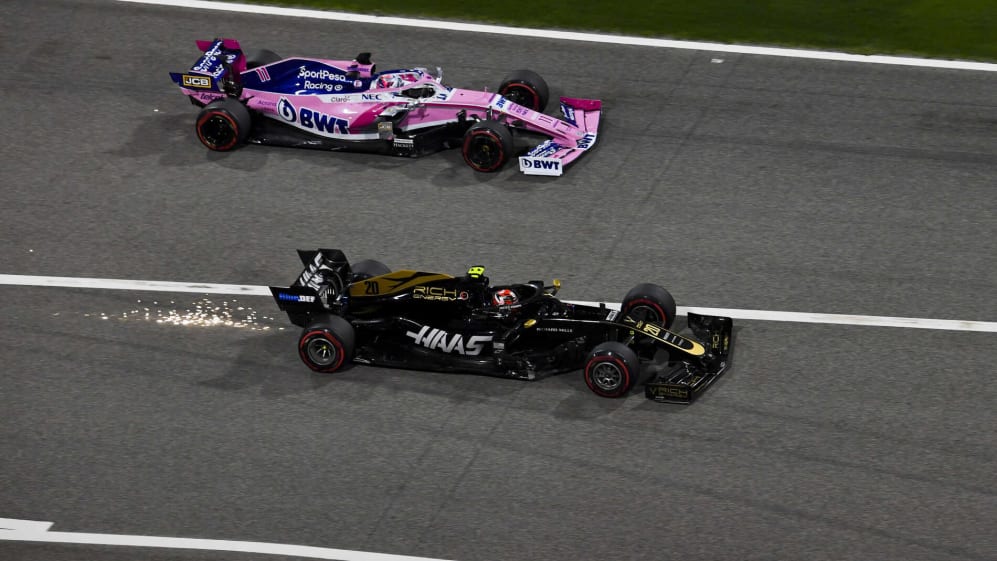 Racing Point may have scored points at both Australia and Bahrain – but Sergio Perez believes the team have fallen behind midfield rivals like McLaren, Haas and Renault, citing a lack of development of the major upgrade package they brought to Melbourne as the squad's key issue.
Having finished pre-season testing as just the ninth fastest of the 10 teams, Racing Point introduced a dramatically upgraded car for the Australian Grand Prix, which Lance Stroll used to finish the race in ninth. Perez then managed 10th in Bahrain – but according to the Mexican, there is still work to be done to maximise the performance of the team's RP19 challenger this year.
"I think the upgrade that we brought to the start of the season, we didn't have enough time to test or to work on it," said Perez ahead of the Chinese Grand Prix. "I think that's put us on the back foot at the moment in the midfield group. We scored points in Melbourne and now in Bahrain, but at the moment, we are not fast enough, we are not where we want to be."
Racing Point expecting upgrades at every race in 2019
Team principal Otmar Szafnauer has previously confirmed that Racing Point's plan was to bring upgrades to each race of the 2019 season – something they're able to do thanks to the injection of money from the Lawrence Stroll-led consortium that took control of the team last summer.
And with the midfield group so tight in 2019 – Renault's Daniel Ricciardo, for example, has missed out on a Q3 spot by a combined 0.55s across the two Grands Prix so far this year – Perez appeared confident that Racing Point's newfound affluence could help them sort their issues, and develop their way back to the front of the midfield pack.
"I think we've proven in the past that it's a very long season," said Perez. "It doesn't matter where you are now, it's where you get to in Abu Dhabi. I think we are understanding our issues, we have a lot of work to do and I'm pretty confident that we're going to meet our targets for this season."