Raikkonen denies reports he's taken up option with Alfa Romeo as he insists no decision made on F1 future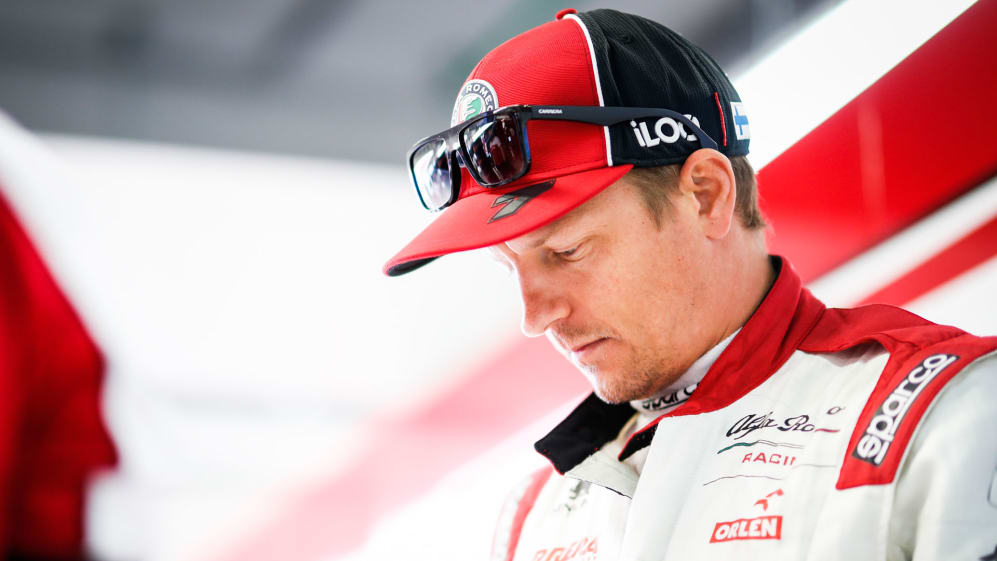 As rumours continue to swirl about his future, Kimi Raikkonen has insisted he has yet to decide if he will stay in Formula 1 into next season, brushing off reports that he's taken up an option with Alfa Romeo.
The veteran Finn, who will turn 41 later this month, is out of contract at the end of this season, and it's understood it's up to Raikkonen whether he extends his spell with the Swiss-based team.
READ MORE: From Malaysia 2003 to Austin 2018 – Ranking Raikkonen's best wins from 10 - 1
But the 2007 World Champion – who will break the record for the number of starts in F1 this weekend at the Eifel Grand Prix when he takes to the grid for 323rd time – said he has not yet signed up for another year.
Ahead of the race at the Nurburgring, he was asked whether he'd be around to compete against Fernando Alonso, who returns to F1 next year with Alpine, as they rebrand from Renault in 2021.
"I don't know. Nothing's been decided so far," Raikkonen said. "We'll see. Obviously we have some talks with the team and it's nothing to do with Fernando coming back or not. It's my decision in the end and we'll see what it comes to."
The former Ferrari driver was also asked whether it was true he had already taken up an option in his contract for next year, as had been reported this week.
"I never had an option in my contract so I can tell you that it's not true," he said. "No I haven't. I haven't signed anything last week, a month ago or yesterday or today, so we'll see."
And on overtaking Rubens Barrichello to break the F1 starts record, Raikkonen was typically relaxed about it. Asked whether his 21-year-old self would have imagined he would still be in F1 almost 20 years after he made his debut in 2001 he said: "Definitely not. But then I never had really, let's say, longer plans. It's just how it has worked out."
READ MORE: Raikkonen typically nonchalant about prospect of breaking F1 race starts record at Eifel GP
It's not too late to purchase your tickets to this weekend's Eifel Grand Prix at the Nurburgring – click here to book.