Raikkonen typically nonchalant about prospect of breaking F1 race starts record at Eifel GP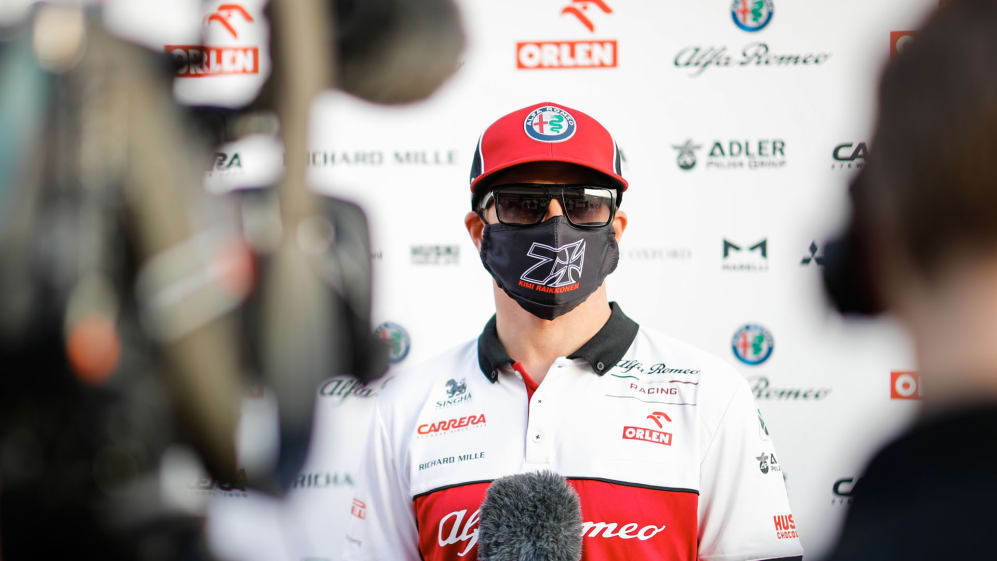 Anyone hoping for an enthusiastic soundbite from Kimi Raikkonen about becoming the joint-most experienced F1 driver of all time at the Russian Grand Prix would have come away from Sochi disappointed. But as the Finn prepares to become the outright record holder at the Nurburgring this weekend, he conceded that he would probably appreciate his achievement when he hangs up his helmet.
The Eifel Grand Prix will see Raikkonen make his 323rd Grand Prix start, moving him to the top of 'race start' tree in Formula 1 history ahead of Brazilian driver Rubens Barrichello. But asked how breaking the record felt, Raikkonen's response was typically pragmatic…
"Every record is going to be broken at some point in most of the sports," he said. "It's just how it has [always] happened. But I've said it many times, I don't think, definitely for me, it makes no difference right now. But maybe in the future, when I look back on things, whatever the number will be or the position will be, maybe I'll look at it a bit differently."
WATCH: Kimi Raikkonen's journey from baby-faced rookie to F1's most experienced racer
Meanwhile, asked whether he would remain in Formula 1 for 2021 to prevent Fernando Alonso claiming the record when he returns to the sport next year – with the Spaniard currently on 311 starts – Raikkonen laughingly replied: "That's not the reason if I'm staying or not."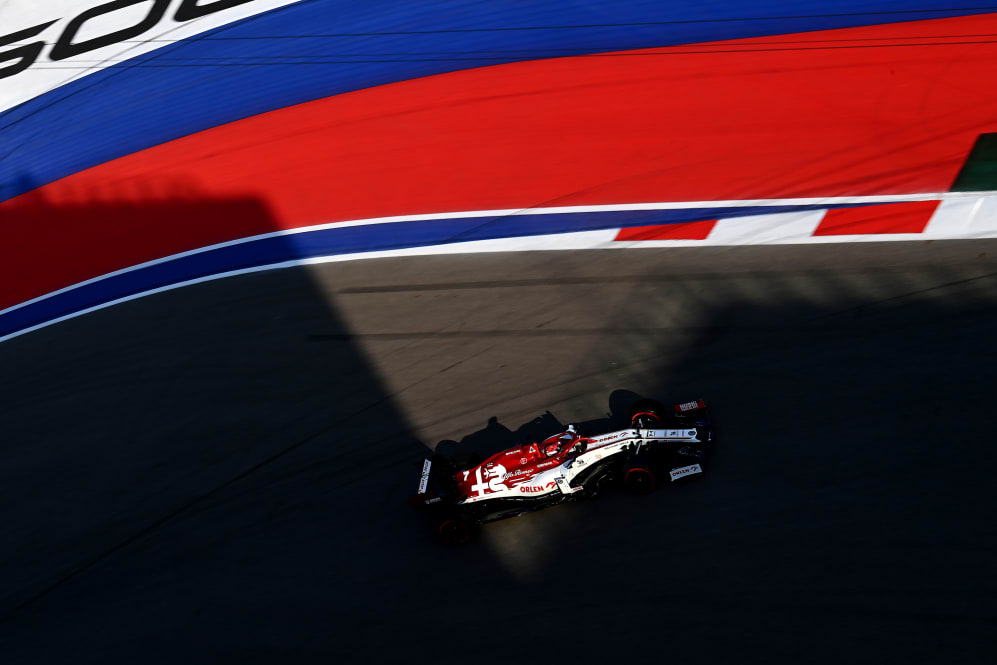 Raikkonen is a two-time polesitter at the Nurburgring, where F1 heads this weekend for the first time since 2013. But with the Finn and Alfa Romeo team mate Antonio Giovinazzi having scored just two points apiece so far this season, the 40-year-old cautioned against too high expectations for the upcoming Grands Prix, despite some stronger performances from the team in recent races.
"Obviously we always want to make more [progress], but it's not easy in this sport," he said. "We're going in the right direction little by little, but then everyone else is doing the same thing. So it's the right direction but there is still a lot of work to be done. But at least we're seeing some better end results from it."
DRIVER MARKET: What will Alfa Romeo's line-up look like in 2021?
He added that breaking the F1 starts record would not affect how he goes about the race weekend.
"Record or not, I am approaching this weekend as any other because once you're in the car, it's pretty much the same," he said. "You need to do your job and try to get the best result you can on both Saturday and Sunday: we have made a few steps forward lately but we still need to qualify a bit higher to make sure we can make the most of our race pace. Hopefully we will be able to do it this weekend.
"I've raced here quite a few times, I think I should have won a couple of races but we've been a bit unlucky at times, but this is how racing goes. In the end you remember the better memories, so let's try to make some new ones this time around."
2020
Constructors' standings ahead of the Eifel GP
POSITION
POINTS

1

Mercedes

366

2

Red Bull Racing

192

3

McLaren

106

4

Racing Point

104

5

Renault

99

6

Ferrari

74

7

AlphaTauri

59

8

Alfa Romeo Racing

4

9

Haas F1 Team

1

10

Williams