Raikkonen 'excited for 2021' as he prepares for 20th anniversary of first GP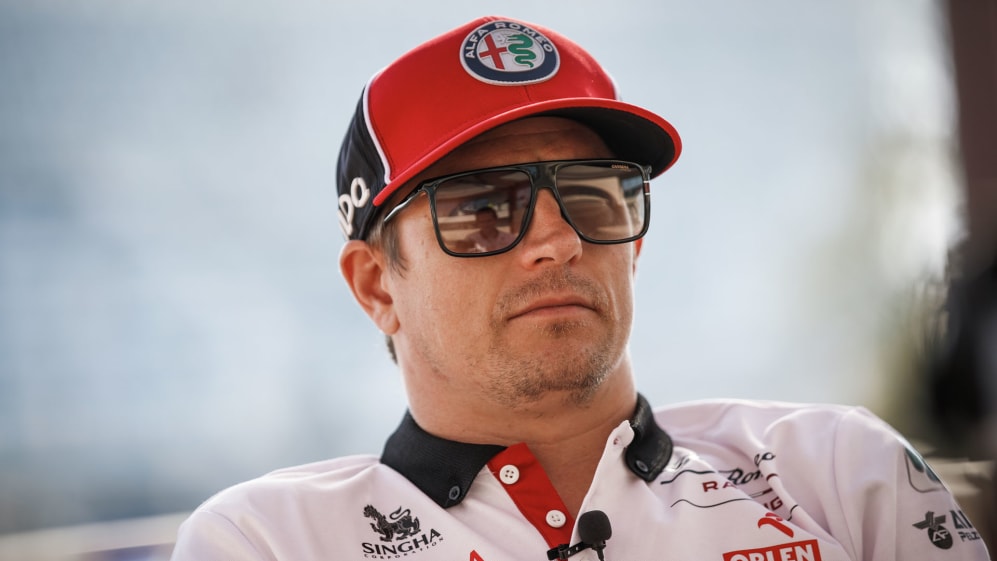 March 4 2001 marked Kimi Raikkonen's first ever Grand Prix with Sauber. And as he prepares for the 2021 season with the same squad – now in their guise as Alfa Romeo – the 41-year-old said he was still as excited about the challenge of racing and developing a car as he was when he was 21.
Alfa Romeo launched their new C41 on Monday, with Raikkonen set to partner for Antonio Giovinazzi for a third consecutive year at the team in 2021.
And asked where the motivation came from to prepare for yet another season, 20 years on from his first F1 start, Raikkonen replied: "Time goes quickly. Obviously it's quite a long time ago but then I was a couple of years out of F1 in the middle of it, so it doesn't feel like 20 years.
READ MORE: Fresh look for Alfa Romeo as they launch C41 challenger for 2021
"Obviously the racing and the driving [is what still excites me]. I've never been a big fan of all the rest… but I enjoy the racing and the challenge to try to improve things and getting better.
"We're excited for the year," added Raikkonen, who with 329 starts to date is F1's most experienced ever driver. "But it's very unknown because we haven't tried the car, there's obviously rule changes. Where are we going to be? We don't know, but in a few weeks' time, obviously we'll see from testing how things are running and how the car is feeling and roughly in one month's time, in the first race, everybody will see where everybody is.
"It's going to be not many days before the first race, so we have to do a good three days [of testing], put [the laps in], learn a lot from the car and see what we get."
AS IT HAPPENED: See Alfa Romeo pull the covers off their 2021 car, the C41
Giovinazzi, meanwhile, is entering his third full season in the sport, and said that he was looking to take "another step" following a difficult 2020 for Alfa Romeo as a team, which saw Raikkonen and Giovinazzi score just four points each, as the squad finished eighth out of 10 teams in the constructors' standings.
"Of course I feel much more ready this season compared to 2019," said Giovinazzi, when asked at the C41's launch about his preparations for 2021. "Still, I think I need to do another step to what I did already from the first season to the second season. This is my target as a driver for this season, and to try to improve in some points where I was struggling more last year. This is what [I've been doing] during the winter and what I will do during this season."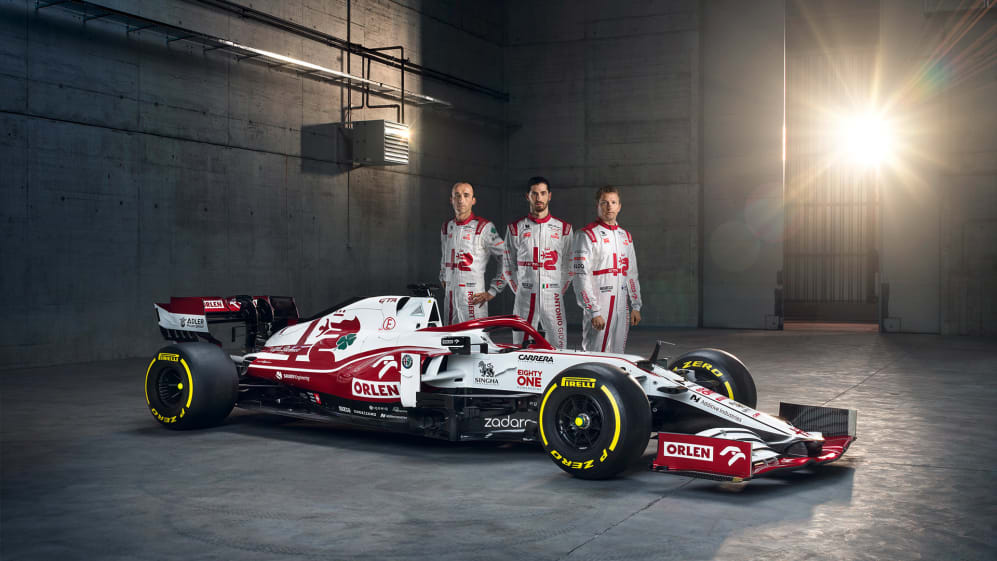 Meanwhile, with Alfa Romeo Team Principal Fred Vasseur able to call on the most experienced F1 driver of all time, while also having a former race winner, Robert Kubica, as Alfa Romeo's test driver – with those two drivers having a combined age of 77 – Vasseur believes his team has a valuable font of experience to draw upon, alongside the youthful enthusiasm of the 27-year-old Giovinazzi, as they look to make up lost ground this season.
"I'm really convinced that to have experienced guys – and the combination with Antonio, who is a bit more young, let's say – it's a good combination," said Vasseur.
ANALYSIS: Why Alfa Romeo kept Raikkonen and Giovinazzi for 2021
"With less and less testing, [you] have to be ready when you are going on track, so to have an experienced guy in the car, it makes more than sense. And regarding Robert, the input he had last year with us… when there was an opportunity [for him] to drive the car in FP1, it was a huge push for us.
"So the line-up is working well and I can't wait to be at the first [race]."