Feature
ANALYSIS: Why Alfa Romeo kept Raikkonen and Giovinazzi for 2021 – and what now for Schumacher?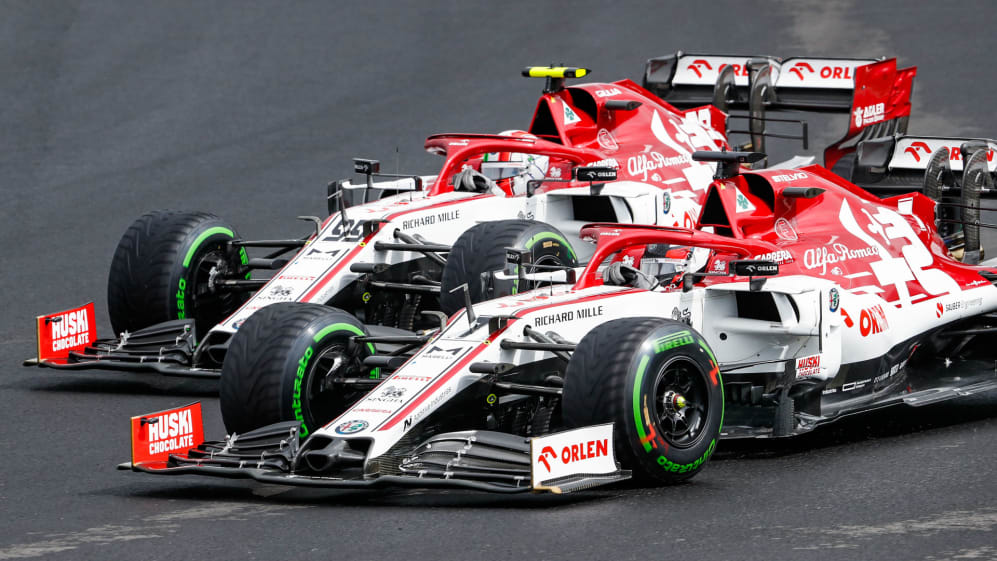 Another team have sealed their 2021 line-up, with news Alfa Romeo have opted to stick with Kimi Raikkonen and Antonio Giovinazzi for a third successive season – but what were the reasons behind such a move, and what are the repercussions for the likes of Mick Schumacher?
Raikkonen still has the fire – and the speed
My information suggests Raikkonen's decision to stay in Formula 1 next year with Alfa Romeo was made some time ago and it was just a matter of finalising contract details.
READ MORE: Alfa Romeo to retain Raikkonen and Giovinazzi in unchanged 2021 driver line-up
Ultimately, the Finn still has a fire in his belly to racing in Formula 1. He loves the thrill of being behind the wheel and has the fight to push the team forward.
And doing so for Alfa Romeo works nicely, in part because their factory is close to home and they have minimal sponsorship engagements so he can maximise time with his family.
He also has a great relationship with team mate Antonio Giovinazzi and fits in perfectly with all the engineers and mechanics.
Raikkonen will be the first to admit when his time in F1 has come to an end – and has no intention to just hang on for the sake of it.
That moment has not yet arrived, which is tremendous news for Formula 1.
READ MORE: Alfa Romeo extend naming rights deal with Sauber for 2021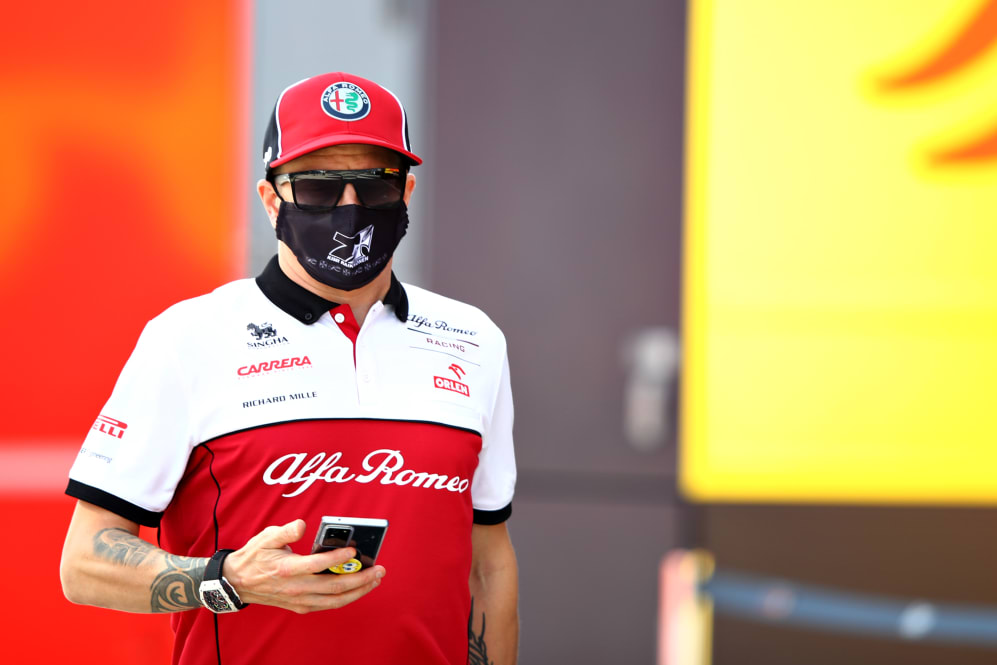 Ferrari give Giovinazzi their backing
One seat at Alfa Romeo is assigned to Ferrari, courtesy of their close relationship with the Scuderia which includes taking their power unit.
The Italian team use that seat for one of their junior drivers and have placed Giovinazzi, the 2016 GP2 runner up, in it since last season.
READ MORE: TRENDING TOPICS – Perez and Albon's futures and more talking points ahead of Imola's F1 return
There was a chance he could lose that spot for 2021, such is the impressive form of fellow academy drivers Mick Schumacher, Callum Ilott and Robert Shwartzman in F2 this year.
But Ferrari have other plans for Schumacher – more on that later – while as it stands, they feel Shwartzman could do with a second season in F2 with Ilott third in that pecking order.
And while Giovinazzi trails the 2020 race head-to-head 6-3 with team mate Kimi Raikkonen, the Italian has more points and has shown himself to be a close match for the Finn on race pace.
It also helps Ferrari to have their reserve driver (Giovinazzi fulfils that role for the works team) keeping sharp racing in F1, so should he be required to step in for Charles Leclerc or Carlos Sainz, he has the experience and momentum to plug straight in.
READ MORE: Alfa Romeo reveal tweaked tribute livery as F1 returns to Imola this weekend
And it doesn't hurt to have a Ferrari-backed Italian driver in Formula 1 either. With that in mind, Ferrari have decided he's done enough to earn a third season with Alfa Romeo.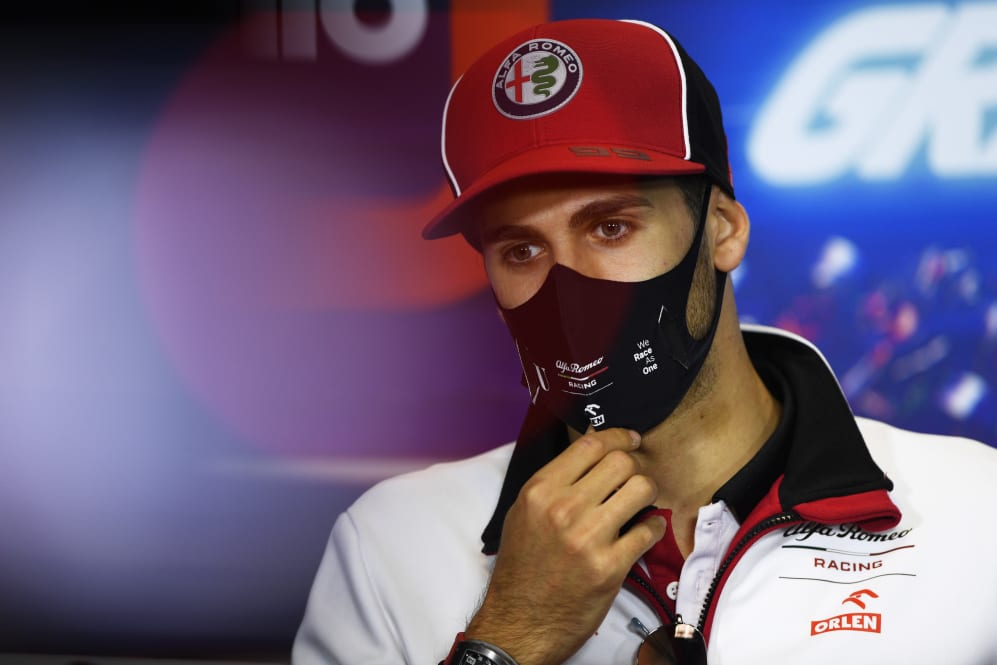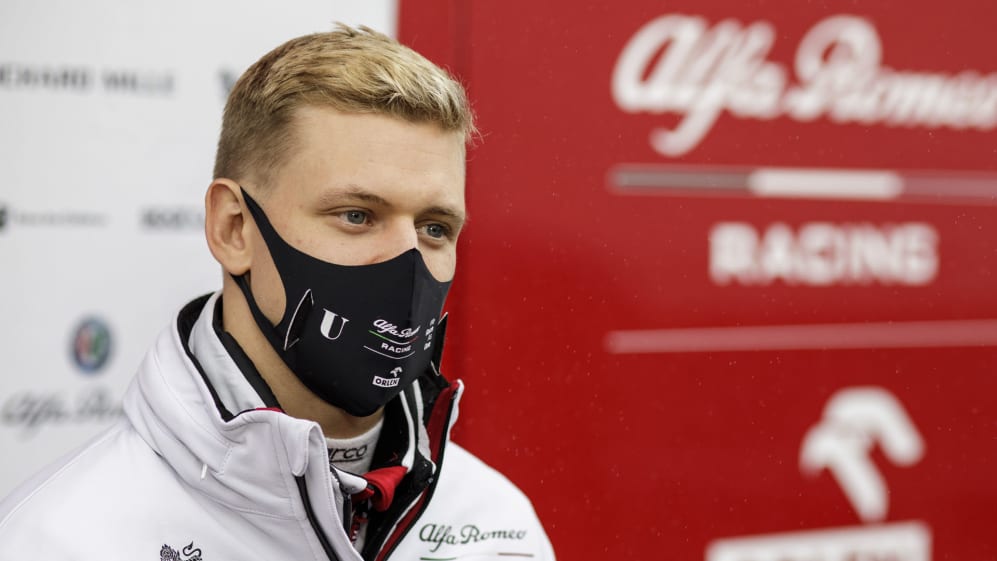 After discussions between Haas and Ferrari, the former having an even closer relationship with the famous red squad than Alfa Romeo given they take a whole host of non-listed parts, Haas are now the frontrunner to take Schumacher, provided he wins the F2 title.
Should Ilott beat him to it, Ferrari have a big decision to make.
Regarding the other Haas seat, F2 racer Nikita Mazepin – backed by his wealthy businessman father Dmitry – is the favourite.
READ MORE: Schumacher calm on F2 title chances, despite strengthening grip in Russia