Raikkonen expecting new parts after difficult Canadian GP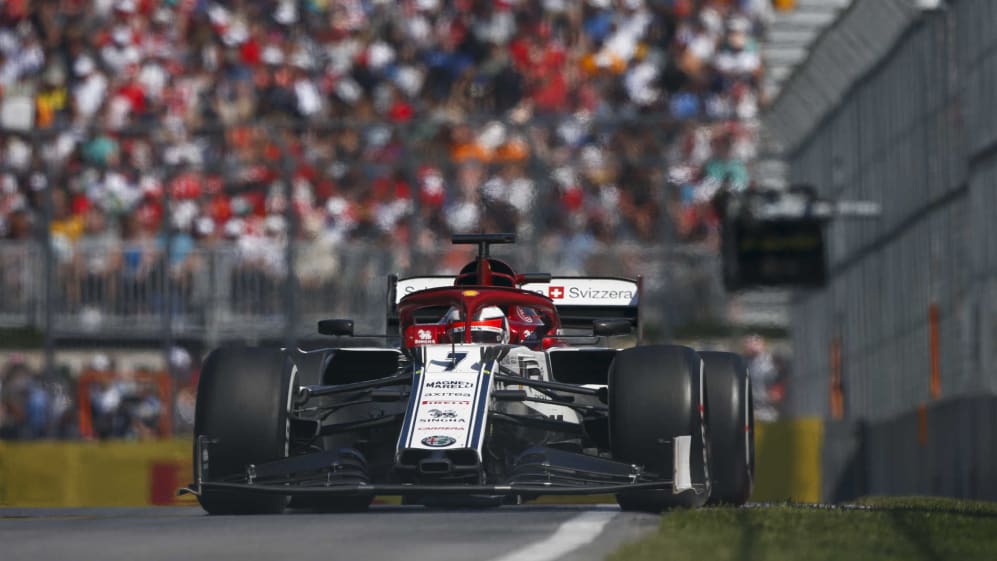 Kimi Raikkonen and Alfa Romeo were on a roll at the start of the season, scoring in each of the first four races. That early speed has since deserted them, as was evidenced in a lacklustre Canadian GP, but the Finn is hopeful planned upgrades can help get them back on track…
Raikkonen and team mate Antonio Giovinazzi showed reasonable pace over one lap and on Saturday were in contention to make Q3, even if they ultimately missed out. But come race day, they appeared to struggle to get the tyres working and lacked the pace to threaten for points.
Raikkonen finished 15th, his second worst finish of the year, and Giovinazzi two places ahead, with the team ninth in the constructors' championship, ahead of only Williams who are yet to score.
"It was a tough weekend," said Raikkonen. "We never had enough speed and, obviously, it was a far from perfect race. Once we were in P12 or P13 then I don't care if I finish there or last - you don't get anything from there.
"In some laps, the car felt a bit better, on other laps we were lacking a lot of grip. It was not consistent. This weekend the speed was never there to finish in the top ten.
"Tyres [are the main problem], everybody has the same, so for sure we have some work to be done in our car.
"We should get some new parts for the next race, hopefully that will help us to be back fighting for the points. It was not an easy weekend, we take what we got, look at what we can do and take it from there."
Giovinazzi finished ahead of Raikkonen for the first time this season, but had a frustrating Sunday afternoon, which included a spin at Turn 1.
"It was a difficult race," said the Italian. "We started with the hard tyres and it was good. I had an issue at Turn 1 when I spun, we need to check what happened. After that, the pace wasn't really there.
"We need to check everything, study a lot and try and find a solution. We lost the pace, especially in the race, and that's not good, so we need to check it."