Raikkonen had pace to be 'comfortably on pole'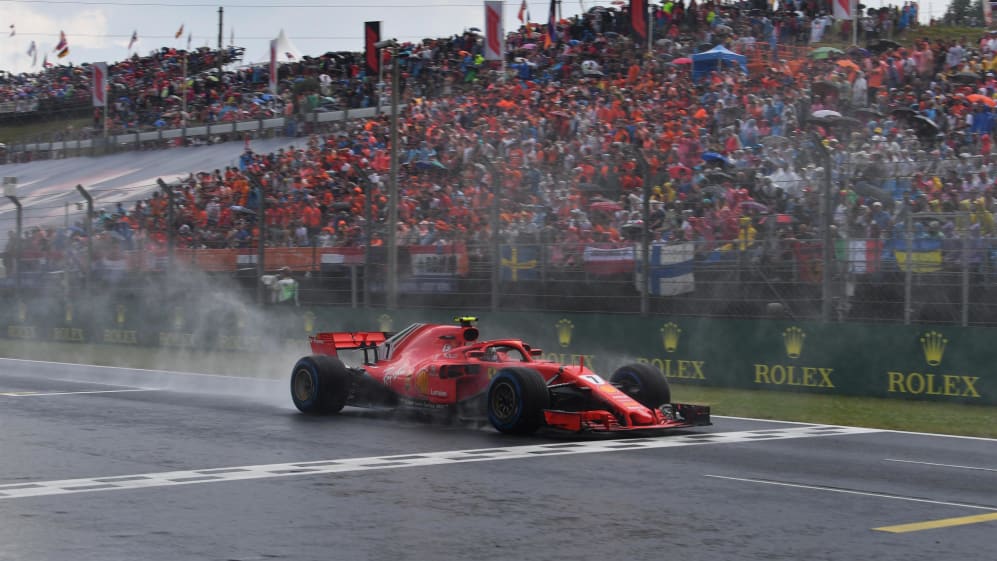 For a good chunk of a rainy Q3 at the Hungaroring, Kimi Raikkonen sat at the top of the timesheets, threatening to take his first pole since Monaco 2017. But while he was ultimately pipped by the two Mercedes drivers at the tail end of the session, Raikkonen felt sure that, barring traffic, it would have been him leading the pack come race day.
On balance, Ferrari had looked to have the best package during the dry running across the Free Practice sessions, with Vettel leading both FP2 and FP3 as Mercedes appeared to struggle with balance. But rain arrived for qualifying, getting progressively worse and worse as the hour went on.
After the first round of quick laps in Q3, Raikkonen was leading the field and appearing to enjoy himself in the wet conditions. However, as the drivers ducked into the pits for new sets of full wets with which to have a last crack of the whip, Raikkonen emerged onto the circuit behind one of the Haas drivers - and it was this that the Finn claimed stopped him from improving on his earlier effort and stopping Hamilton from claiming a 77th pole position.
Still, it was a chipper Raikkonen that faced the media when he stepped out of his SF71H, having outqualified a team mate in Hungary – Sebastian Vettel finished P4 – for the first time since 2007.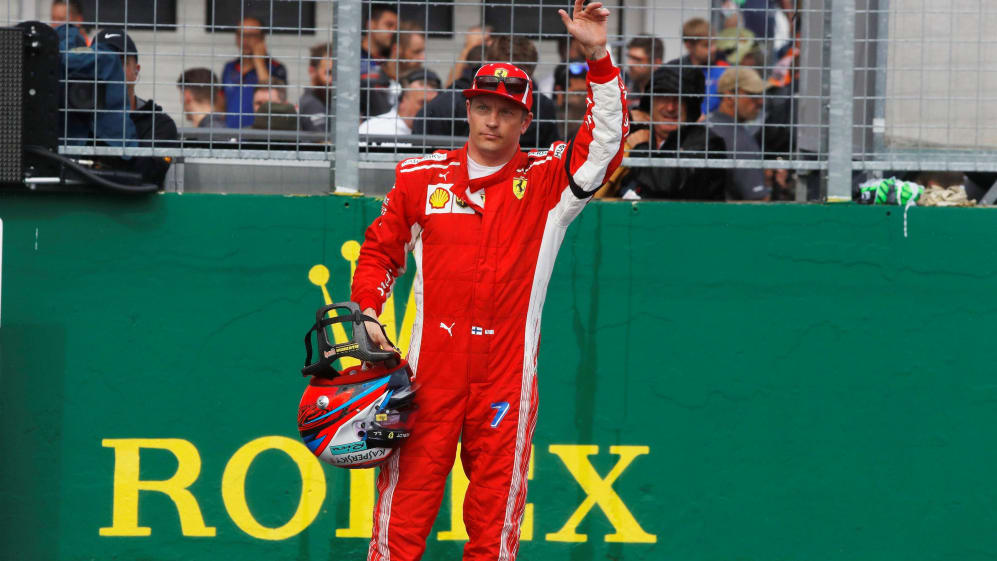 "Obviously it's not ideal, but I think the most important, nice thing is that the car was driveable and enjoyable in the wet today," said Raikkonen. "I think I was a bit unlucky. We changed to new tyres and there was a lot of grip but we were behind a Haas and in the spray, as you know, it's impossible to see and improve. But there was definitely a chance in these conditions to be comfortably on pole, but it happened. Tomorrow's another day and we'll keep trying."
Raikkonen was certainly more upbeat than Vettel, who'd been fastest in Q1 and Q2 but ultimately couldn't string it together in the final segment.
"I don't think there was an awful lot mis​sing," he said. "Obviously we were not quick enough. I think it was difficult in the wet and you know, difficult to squeeze everything out of the car. I think the laps that I had were fine, just not quick enough."
There's just a 10% chance of rain predicted for Sunday's race, while ambient temperatures are set to be hot, at around the 32 degree mark. That fact won't have been lost on either Vettel or Raikkonen, having watched both Mercedes drivers having a torrid time of things during the hot and dry FP3 session.
"I think in the dry we were pretty much in control," said Vettel. "We'll see tomorrow… it is better to start first but we are fourth, so we try to win from fourth."
So with a pair of fast Ferraris lining up behind two Mercedes, tomorrow's continuation of the Prancing Horse vs Silver Arrows battle looks set to be electric…