Raikkonen happy with 'Alfa Romeo I can work with'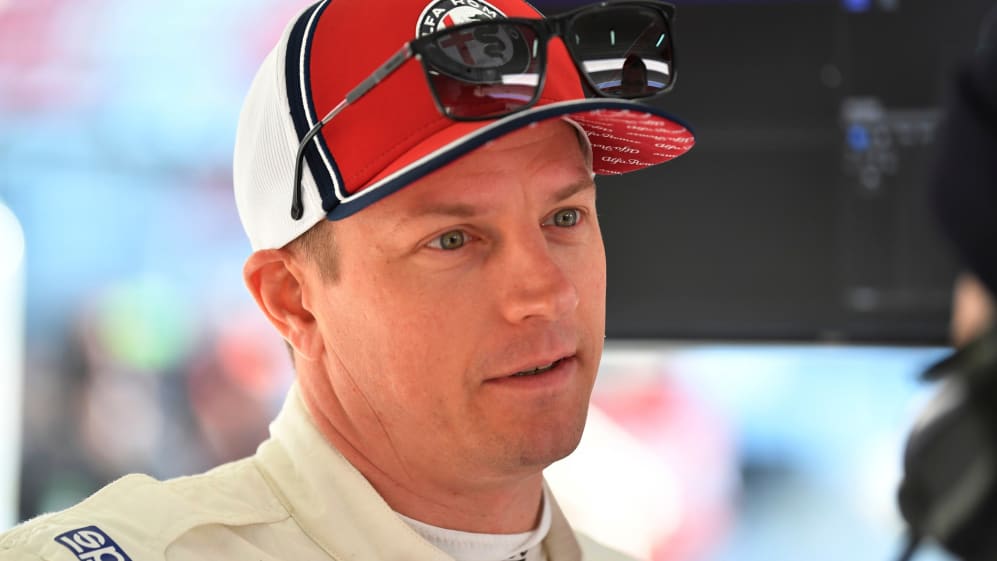 Kimi Raikkonen's 2019 season with Alfa Romeo got off on a bad footing with a spin into the gravel just five minutes into the start of F1 pre-season testing. Despite that, however, the Finn went on to rack up 114 laps in his C38 before declaring himself 'very happy' with his day's work.
Raikkonen ended up as the fifth fastest of the 11 drivers to take to the track on day 1 – and speaking to the media afterwards, he was full of praise for the work his Alfa Romeo team had done over the winter.
"Obviously we started the day off with a spin... but apart from that, everything ran smoothly," said Raikkonen. "The first feelings are very, very positive. I think the guys have done a very good job over the winter. I think we have a car we can work with. Obviously it's early days but so far it's going good."
F1 Pre-Season Testing: Vettel heads Sainz at the end of Day 1
Asked how he had found his first high speed laps in the C38, Raikkonen responded: "It's a very positive feeling.
"Straight out, I'm not really doing an awful lot with the car. I tried a few things here and there but was very happy actually. Like I said, the guys did a very good job over the winter and we have a package that we can work with and we can get better. Everything feels normal... Lap times come easily and I'm very happy."
Raikkonen will now make way for Antonio Giovinazzi to have his own first laps in the C38 on Tuesday at Barcelona. But after a positive first day of running, was the Finn starting to think of an achievable goal for his 2019 season?
"I don't think there's a certain place I'm aiming," he replied. "As long as we do the maximum that we all can, then I have no doubt that the results will come. What the end result will be is impossible to say but the aim is to do the maximum from ourselves and seeing how well they've been working on the car and what they have produced over the winter, it seems to match well what we have expected, so no doubt that we can improve."