Raikkonen irked by point-less showing at Silverstone – 'We got nothing out of it'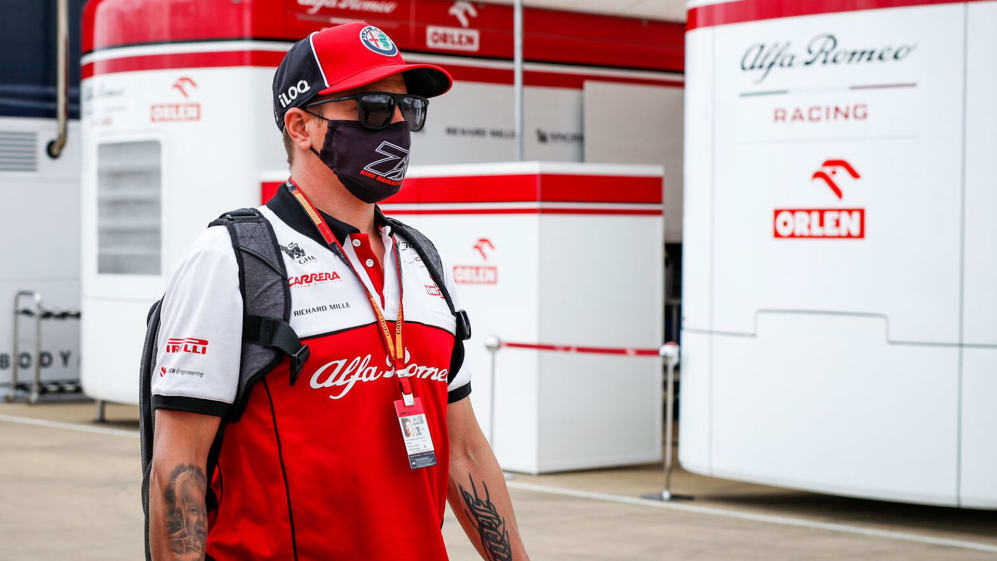 Alfa Romeo's season has been a tough one so far and even when Kimi Raikkonen makes progress on a Sunday, he is not satisfied if points aren't on offer.
At the 70th Anniversary Grand Prix, Raikkonen was frustrated about how slow the Alfa Romeo has been in qualifying trim after he qualified last on the grid, with team mate Antonio Giovinazzi joining him on the back row. The race was a better showing as Raikkonen ended up 15th, but asked if that leaves him satisfied with the race the Finn replied: "Obviously not, because we got nothing out of it.
READ MORE: Hulkenberg interested in Alfa Romeo seat for 2021 as he plots full-time return to F1
"Eleventh or last, it makes no difference. We did what we could but we still don't have enough speed to try to recover from what happens on Saturdays. We seem to struggle a lot when we get closer to the other cars, especially in the first part of the race, in the high-speed corners. On our own we seem to be OK, but what can I do?
"We did what we could but from P20 we could only make it up to 15th, so we are still missing something, especially on Saturday, to be in the fight for the top ten. We thought a one-stop was possible so we tried: the tyres actually lasted well, I still had pretty good grip but had an awful lot of vibration and I had to slow down to avoid something breaking. In the end we leave with nothing, so we will need to come up with a better performance if we want to be in the fight for points."
Raikkonen's assessment is one that is echoed by his team boss, with Frederic Vasseur pointing to the lack of qualifying pace as Alfa Romeo's biggest weakness that is hurting the team's final results.
"Starting from the back, we knew we would have our work cut out and our final positions reflect this," Vasseur said. "On such a race of low attrition and without massive shake-ups, P15 and P17, ahead of our most direct rivals in the standings, is pretty much all we could achieve.
READ MORE: The Winners and Losers of the 70th Anniversary Grand Prix
"The team performed well and executed a clean race, but we have a lot of work still ahead of us before we can be where we want to be. We need to improve our qualifying pace to be able to start further up the grid: on Sunday we seem to have a good turn of speed and we can keep up the pace with all the others, but we can't really get anything out of it if we're starting that far back."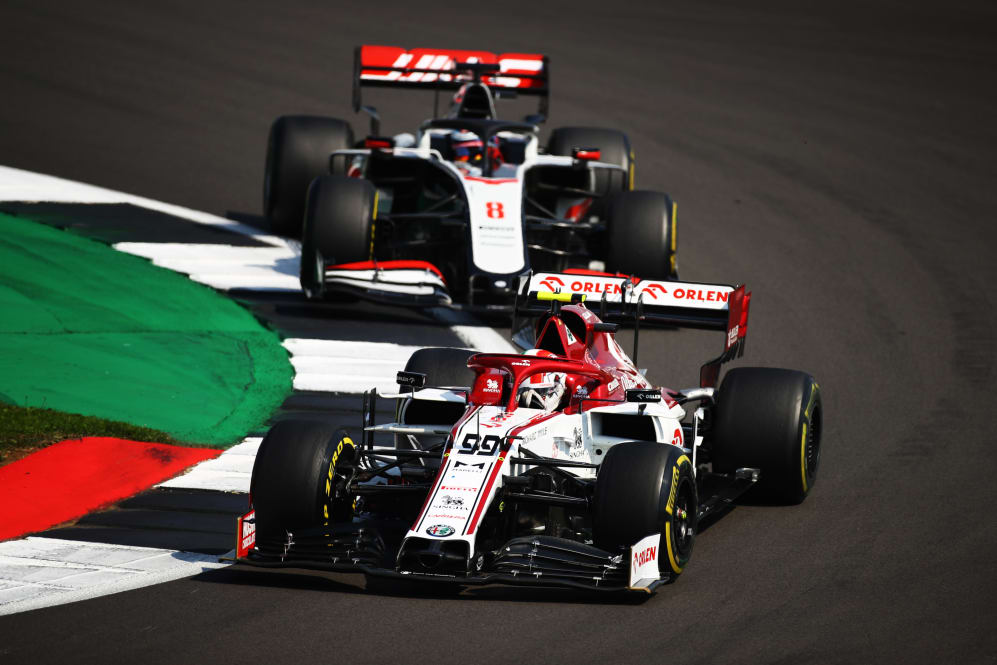 Raikkonen at least made more progress than team mate Antonio Giovinazzi, who finished 17th, and the Italian is pinning his hopes on the Circuit de Barcelona-Catalunya suiting the car a little more to enable the team to be more competitive.
"As a team we tried two different strategies, Kimi went for a one-stop and it was a little bit faster than the two-stop," Giovinazzi said. "We need to try everything. Even with a one-stop with Kimi we were still quite far from scoring points. So I'm just looking forward to a new track. I know it's just in a few days so it will be difficult to try to improve the car but I hope the track can fit us a little bit more and be in better shape there."
WATCH: The top 10 best onboards from the 70th Anniversary Grand Prix