Report
Raikkonen quickest on final morning of testing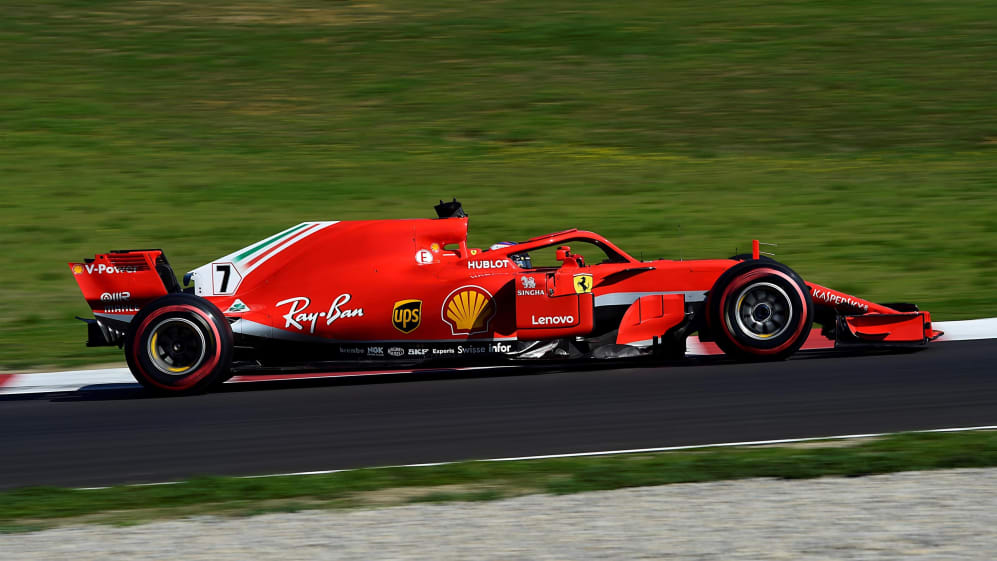 If headline times are anything to go by, Ferrari's loyal supporters, the Tifosi, will delighted with the current state of play in Spain, as Kimi Raikkonen topped the times on the final morning of pre-season F1 testing.
The Finn bolted on Pirelli's hypersoft tyres and picked up where team mate Sebastian Vettel left off on Thursday, leaping to the head of the order after a series of low-fuel runs.
Traditionally it is wise not to read too much into headline times at testing as teams run different fuel loads, set-ups and tyre compounds, all of which can significantly influence speed.
However, Ferrari will be pleased with the reliability they have shown this week, alongside their performance over one lap, as they attempt to dethrone rivals Mercedes in 2018.
Further down the pits, there was a dramatic swing in mood in the McLaren camp as they found themselves changing the Renault engine again.
Fernando Alonso did just seven laps and failed to set a time, just a day after Stoffel Vandoorne boosted the team's hopes with a smooth day that included a 151 laps of running.
Romain Grosjean was second quickest for Haas on the supersoft tyres, ahead of Toro Rosso's Brendon Hartley, who clocked his best lap on the hypersofts.
Charles Leclerc brought out the red flags when he spun his Sauber into the gravel at Turn 12 and tapped the barrier, having completed 18 laps and set the eighth quickest time.
He tweeted: "Very happy about the pace. But pushed too much, spun and touched the wall a little bit. Stupid to do that at this time of the day, I will learn from it. Hopefully back on track soon."