Raikkonen says 'more patience' from Alfa Romeo would have led to bigger points haul at Imola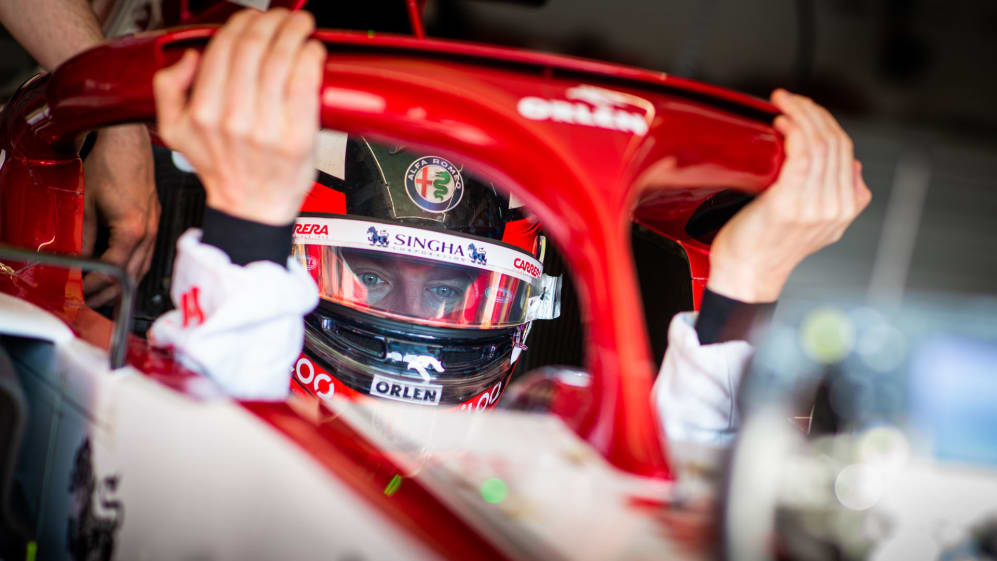 Kimi Raikkonen ran a mammoth 48-lap first stint in the Emilia Romagna Grand Prix that eventually helped him to claim ninth place for Alfa Romeo. But according to the Finn, even 48 laps wasn't long enough, as he said that "more patience" would have allowed him to benefit from a late-race Safety Car – and claim even more points.
Raikkonen was unfortunate that just three laps after his pit stop, a Safety Car brought out for Max Verstappen's crash allowed his rivals a 'free' stop, with Raikkonen left to finish ninth in the race, one place ahead of team mate Antonio Giovinazzi – marking Alfa's first double points of the year, and just the second time Raikkonen has scored in 2020.
READ MORE: Hamilton wins wild race in Imola as Mercedes clinch seventh-straight constructors' title
But although no one could have predicted the Safety Car, Raikkonen was left feeling that, given Alfa Romeo's struggles this year, the team should have gambled more regardless.
"I think in the position we were, we should have had a bit more patience and see what happens," said Raikkonen. "[Pitting on Lap 48] was the plan in the first place, but I think in the end, we kind of ran out a little bit of patience. We should have still stayed [out] because we had not much to lose and only to gain if there was a Safety Car – and then obviously two laps later, there was one.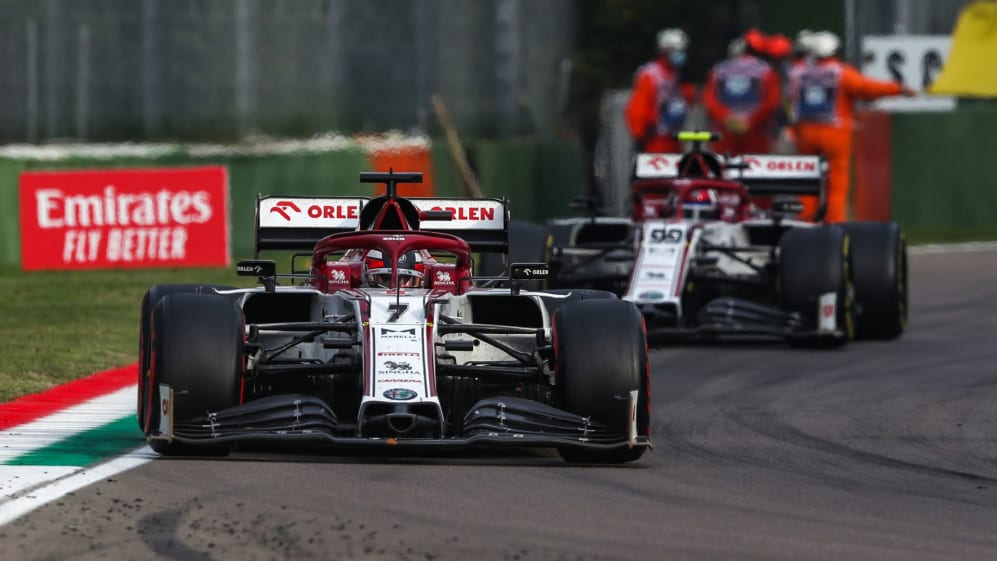 "I don't know how much it would have made a difference in the end, but nonetheless, both cars in the points, lucky or not, there were some cars who retired, but we were in the right place to gain from them, so we'll take it."
Having taken points just once in the first eight races of 2020, Alfa Romeo have now scored three times in the past five Grands Prix. But although Raikkonen was able to lap in league with the Ferrari of Sebastian Vettel in the first part of the race – the pair at one point running as high as fourth and fifth during their respective long first stints – Raikkonen said that Alfa Romeo still had work to do to close the gap their chief rivals.
READ MORE: Verstappen says he had no warning of tyre issue before sudden spin, as Horner suggests debris possibly to blame
"It is not too bad in the race," said Raikkonen of his car's performance. "I could kind of hang on with the Ferrari. They were a little bit faster, but we were a bit on the edge all the time, so we need a bit more speed.
"We have to push so hard that in some races where you're tyre life-limited, we have to ruin the tyres to keep up with the others. So there's a lot of small things that are still not ideal, but we'll keep working. We need to qualify a bit higher to be more easy in the race."