Red Bull drivers hoping to be a 'thorn in Mercedes' side' after locking out second row at Mugello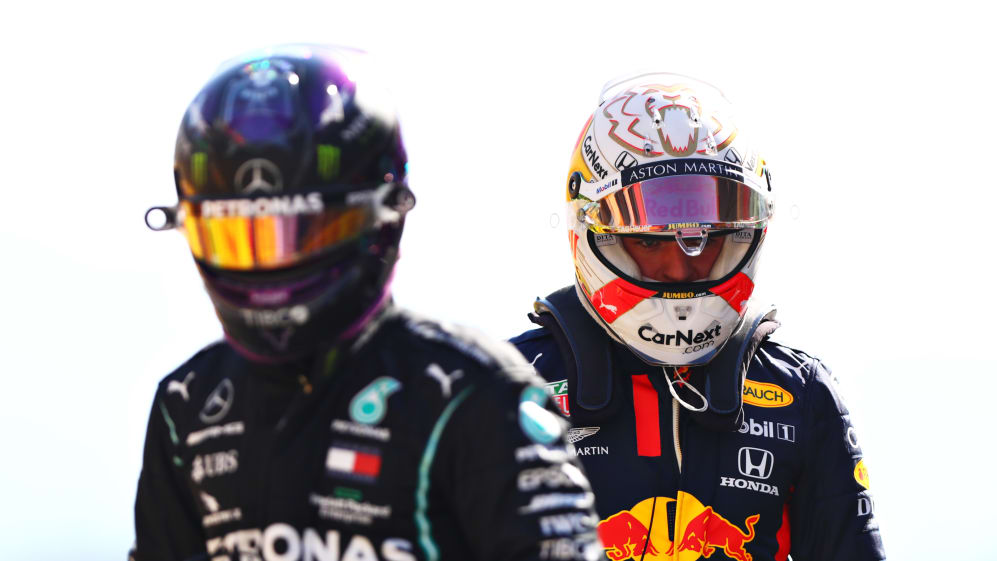 The first ever Tuscan Grand Prix qualifying session saw Red Bull secure their best collective starting positions since the Austrian Grand Prix season opener, as Max Verstappen and Alex Albon locked out the second row of the grid in P3 and P4. And with the theoretical strategic advantage that should give them on Sunday, both drivers were looking to get in amongst their Mercedes rivals come race day.
Verstappen had looked fast at Mugello from the off, finishing in the top three across all three free practice sessions at the new-to-F1 track before securing third in qualifying – with Albon doing well to go fourth, albeit around half a second down on his team mate.
Qualifying report: Hamilton pips Bottas to Tuscan GP pole as Leclerc takes fifth
And Verstappen said it was good to be back in his now-traditional 2020 grid slot after Red Bull's difficult – and point-less – Monza weekend.
"From my side, I always expected to be third," said Verstappen. "Of course, coming from Monza, this was a lot better. I always expected it to be better than Monza of course – I think Monza was just the worst track for us. Everything [at Monza] is just not good: low downforce, long straights, it's not what we like. But I'm pleased to be third."
Asked if he felt that, with Albon alongside him, Red Bull had the potential to take the race to the Mercedes, Verstappen replied: "I would hope so, but first of course, we have to be able to follow. We don't know how quick they're going to be in the race, so first let's see if we're able to, and then of course if we are, we're going to put the pressure on."
Pressure, meanwhile, is what's been growing on Alex Albon in recent races. But the Thai driver said he was pleased to have secured his equal-best qualifying of the year – although had he not been affected by a spin for Esteban Ocon that interrupted some of the drivers' final Q3 runs, he felt he could have gone even faster.
READ MORE: Hamilton credits hard work as reason for beating Bottas to pole around 'insane' Mugello
"It was better," said Albon of his qualifying. "Actually, in FP1 and 2 and 3, I was struggling a little bit for confidence in the car. But then when we went with the low fuel, it all felt a bit more connected and I could start to push on the car, so it was nice. A relatively clean qualifying as well, without any dramas. It would have been nice to have done that last run… but otherwise it was a positive day.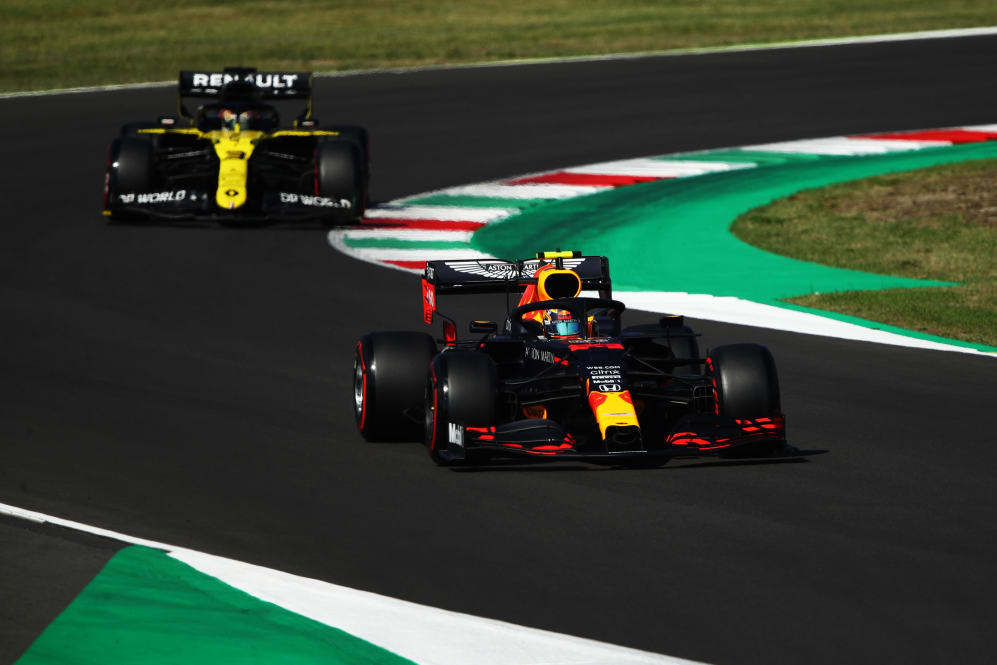 "I think so," said Albon when asked if he'd felt his second Q3 run would have been quicker. "We didn't do the Q2 second run, so I kind of spent 20 minutes in the car not doing anything. [The first Q3 run] was an okay lap but it could have been better, and that's what Q3 run two was going to be. The progress is there from Spa to Monza to here, the gap's closing compared to my team mate, so it's going the right way."
READ MORE: Gasly 'very frustrated' by Q1 exit less than a week on from Monza victory
Meanwhile, asked what he felt he could do about the Mercedes in front of him on the grid on Sunday, Albon replied: "We'll see with the race pace. The tyres are lasting better than anyone expected, so it will be about management… But hopefully we can be a thorn in Mercedes' side."