Red Bull have 'over-performed' in Italy says Horner as he talks up chances of return to Monza podium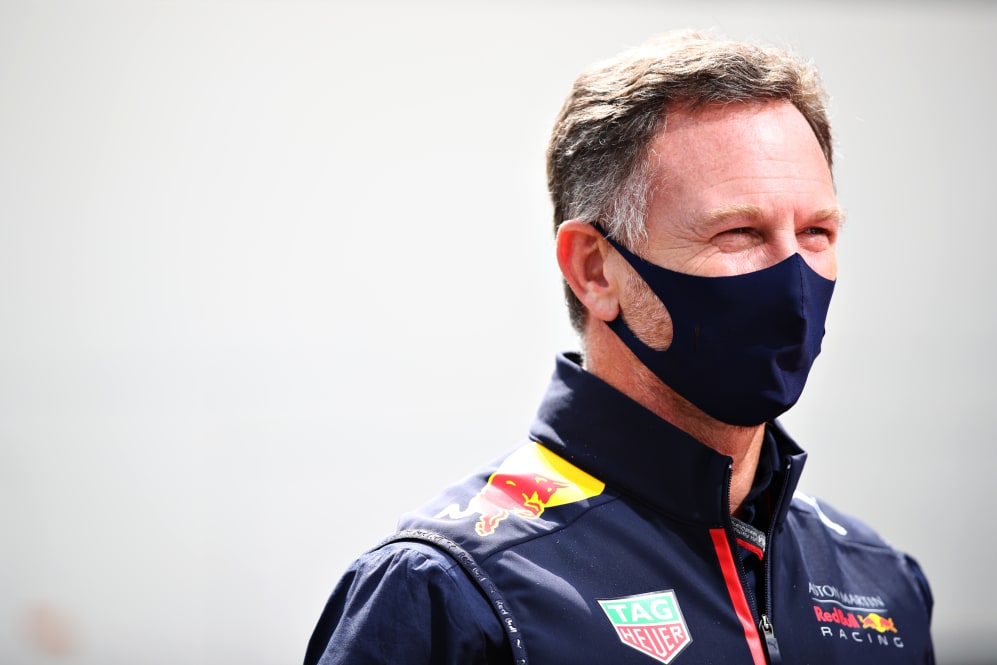 Red Bull haven't scored a podium at Monza in the turbo-hybrid era but Team Principal Christian Horner has backed his team for a return to the Italian GP rostrum as they carry no engine penalties going into Sunday's race for the first time since 2016, and - in his view - have consistently "over-performed" at the 'Temple of Speed'.
Max Verstappen managed to land on the Monza podium in 2018 but was penalised five seconds for a Turn 1 altercation with Valtteri Bottas and therefore finished fifth, making this circuit a particularly difficult one for Red Bull in terms of results. With Ferrari almost out of the picture, will this be Red Bull's best chance for a Monza podium since 2013?
FP1: Bottas leads Mercedes 1-2 over Hamilton as Verstappen crashes at Monza
"I think that this track historically hasn't been a strong one for us but we've surprised ourselves, over the past couple of years, that we've overperformed," said Horner.
"We've always taken engine penalties previously and I think without any penalties looming this weekend, hopefully, we can get a true position of how we fare around here.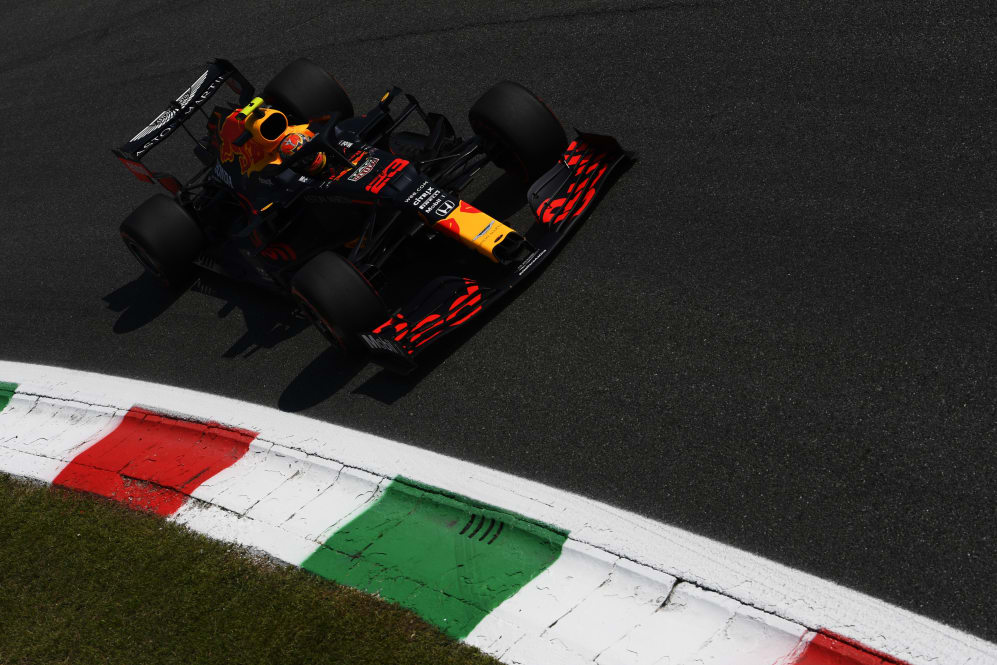 "I think Mercedes are the favourites. They're going to be very difficult to get on terms with but it's warm, it's hot, it's likely to be a one stop race, we saw how the tyres behaved last weekend and that could also be an interesting factor here."
Tyres are softer here than they were in Spain and at the British Grand Prix, and at the same level as they were during the 70th Anniversary Grand Prix where Verstappen took his first victory of the season.
READ MORE: F1's 'Party mode' ban – What are the changes to engine modes and why do they matter?
With qualifying engine modes nixed from this weekend onwards, Mercedes' Saturday advantage may not be as strong, but Horner was unsure when asked if Red Bull-Honda will benefit from the change in technical regulations.
"We don't really know. For us it's not an enormous change from qualifying to the race so hopefully we're not affected too badly by it.
"Anything that brings the field closer together is a positive for Formula 1, we've had it when we were at the front… it's not a guarantee how it's going to affect one engine manufacturer over another," explained Horner.
VOTE: Which driver has the best special-edition helmet for the 2020 Italian GP?
Verstappen finished fifth in FP1 having crashed at the Ascari Chicane while Alex Albon managed third, eight-tenths behind leading Mercedes driver Bottas.
Red Bull have it all to do if they are to score a first podium here in seven years, especially as Daniel Ricciardo was just three seconds off Verstappen at similarly low-downforce Spa-Francorchamps last weekend.