Red Bull 'have the car' to win in Hungary – Ricciardo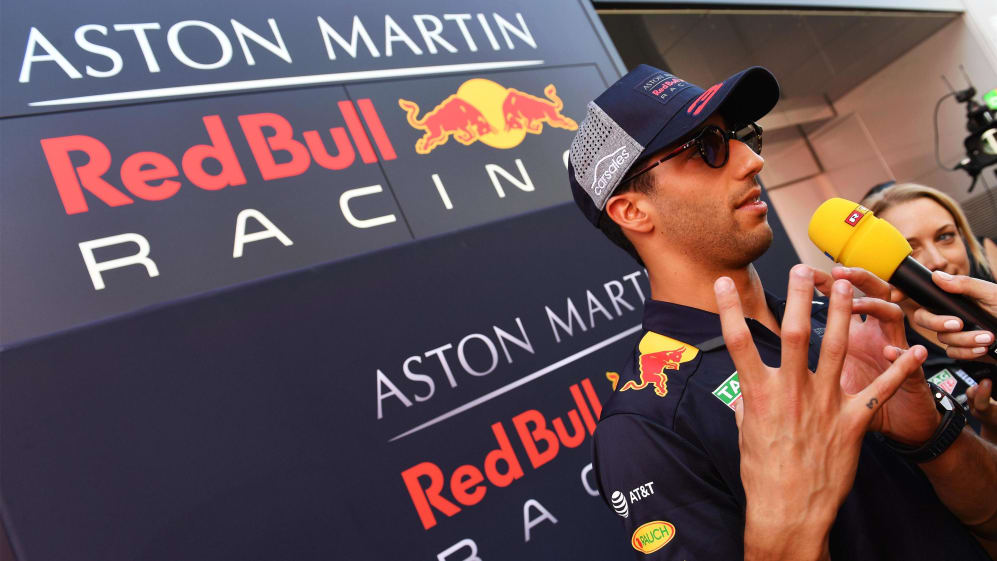 They say that the Hungaroring is like Monaco without the barriers – and Daniel Ricciardo, the man who dominated the Monaco weekend, was feeling bullish about his team's chances this weekend in Hungary.
Red Bull have had the third quickest car over the previous couple of Grands Prix, with Formula 1 touring the more power-sensitive tracks of Silverstone and Hockenheim.
Hungary's a different matter, however, with the tight, winding, kart track-like circuit far better suited to the Red Bull RB14's supreme aerodynamic efficiency. The team's drivers reflected that in Friday running at the track, Ricciardo topping Free Practice 1, while in FP2, team mate Max Verstappen trailed Ferrari's Sebastian Vettel by just 0.074s. And it seems that being back near the top of the timesheets has well and truly stirred up Daniel Ricciardo's competitive juices.
"I want to be on the front row, I want to win,"* said a punchy Ricciardo at the end of Friday. *"We've got a good enough car. On one lap, we can still make some adjustments. On long runs, it's all very close.
"I predicted the top six will be close this weekend and I think come tomorrow it will be. Seb did a good lap [in FP2] and we know [Ferrari] are quick on Saturdays. There's still a bit of time to find on one lap, but… it was a good start, a good day, so I'm happy."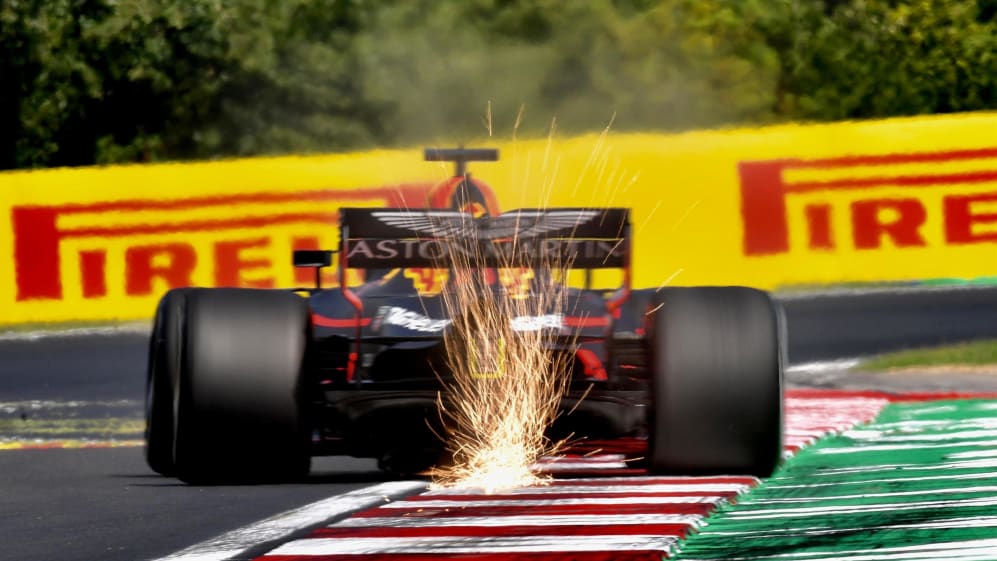 Analysing Red Bull's laps around the Hungaroring, the team appear to lose out to Ferrari and Mercedes in the fast runs through Sector 1, before hammering home their aerodynamic advantage through the twistier Sectors 2 and 3.
Reflecting on his own day, Max Verstappen said: "Our car is feeling good. I was happy in the second sector, where the most corners are. We can still improve, but the beginning of the week is positive.
"We lose a lot on the straight unfortunately, so we have to work even more on our car to try and get a bit more of an advantage. I think we can still gain a bit more out of the car."
Despite Ricciardo and Verstappen's optimism, however, team boss Christian Horner reckoned that a pole position for the team in Hungary would nonetheless be 'pretty tough' – not that he thought that was the end of the world...
"If we can get a car on the front row, even the second row, I think you can still do a lot of damage from there," said Horner. "This is, since Monaco, the least power-effective circuit but it's about half a second the deficit that we have round here in qualifying… But we have a good car and we are certainly going to go for it."
Horner also hinted that his drivers would be briefed to adopt an aggressive strategy at the start of the race to try and get themselves ahead of Mercedes and Ferrari.
"We can afford to attack," he said. "We can throw the car up the inside and have a go. Both of our drivers have got that kind of inertia behind them, so I think, given half a chance, they are going to go for it because they know this is a real opportunity for us this weekend. The next one probably won't come a long until Singapore."