Red Bull 'in the window' for Monaco pole - Ricciardo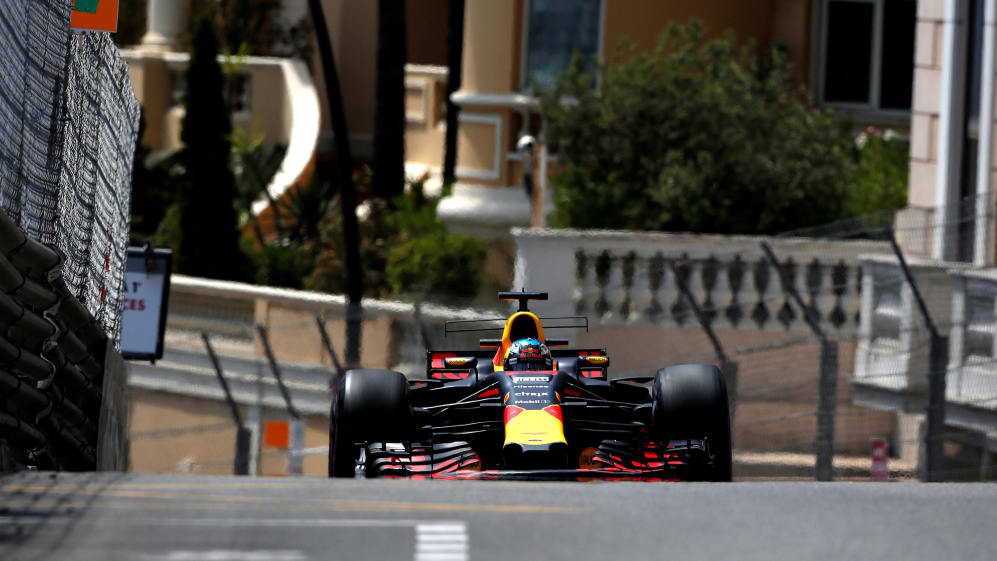 Daniel Ricciardo believes Red Bull can challenge Ferrari and Mercedes and make pole position a three-way fight on the streets of Monaco on Saturday.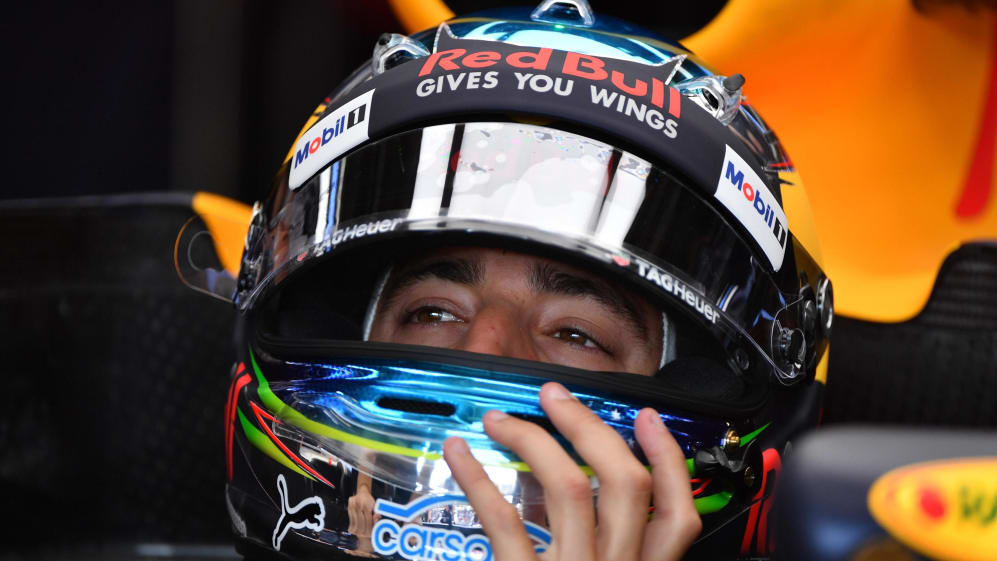 If we all get it together on Saturday it should be a three-way fight
Ricciardo sprang a surprise by beating Mercedes to pole here last year - and while Red Bull have not been a threat so far this year, the Australian believes they are once again in the mix in the Principality.
"I feel like we got back in the groove here - generally we're there in that window that we need to be," Ricciardo said.
"There's a few little things that I definitely want to work on, but we're not a second off or anything, so that's promising. I don't think we need to do too much."
Asked about Mercedes' loss of pace in FP2 on Thursday, Ricciardo added: "Obviously they looked strong in the morning, particularly Lewis, and then in the afternoon... it's weird. We'll see, but I expect them to be [okay].
"If we all get it together on Saturday it should be a three-way fight."
Ricciardo's team mate Max Verstappen agreed that Red Bull are 'not too far off', saying: "Quite a good [Thursday], so okay. It was a bit messy, we didn't fully get the tyres in the right window - but still not too far off. And stayed out of the walls, that's always good."
Ricciardo and Verstappen were on average 0.792s off pole last time out in Spain, though interestingly the equivalent figure last year was 0.884s – before Ricciardo surged ahead to take his Monaco pole by just over a tenth of a second from Nico Rosberg.
Notably, however, that remains Red Bull's only pole position since 2013.