Red Bull 'just too slow' to stop Mercedes in Austria, says Verstappen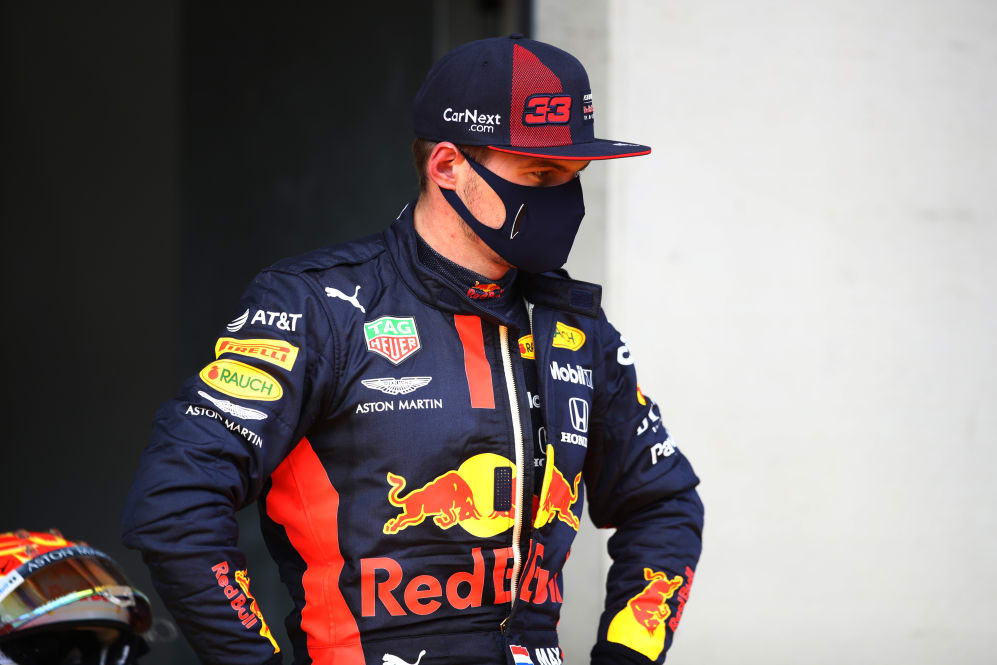 Having been powerless to stop either Lewis Hamilton easing to his 85th F1 victory at the Styrian Grand Prix, or Hamilton's team mate Valtteri Bottas passing him to complete a Mercedes one-two, Max Verstappen has issued a rallying cry to his Red Bull team to keep pushing to close the gap to the Silver Arrows.
Having been the only driver to really challenge Hamilton's dominance in the final part of Saturday's wet qualifying session at the Red Bull Ring, Verstappen started Sunday's dry race solidly, maintaining his P2 starting position for the majority of the race, although he was unable to make any inroads into Hamilton's lead.
READ MORE: Hamilton eases to Styrian Grand Prix victory over Bottas as Ferraris collide
But on Lap 66 of 71, Bottas tried and failed to make it past Verstappen, the Dutchman defending brilliantly before surrendering to an inevitable pass a lap later – leading an exasperated Verstappen to tell the press after the race: "We are just too slow. I pushed as hard as I could to try and stay with Lewis but it's not possible. We've got some work to do.
"In the end of course with Valtteri, I could see him coming," Verstappen added. "My tyres were pretty dead. Up until then for me it was a really boring race, just seeing Lewis pulling away. I just tried to do my own pace. One lap of fighting with Valtteri was cool but of course I knew then the lap afterwards he was going to pass me anyway. But a bit of excitement is good."
Verstappen also issued some eager words of encouragement to power unit providers Honda, pleading with the Japanese firm to get him onto a level footing with Mercedes horsepower-wise.
"We'll obviously keep on working, keep on improving the car, but also the engine, because we are clearly too slow on the straights as well," said Verstappen. "I think it's a bit of both where we just need to work."
READ MORE: 'I let the team down', says Leclerc as he accepts blame for first-lap clash with Vettel
Formula 1 now heads to one of Red Bull's favoured tracks, Budapest's Hungaroring, where Verstappen took his first career pole last year, before narrowly missing out on victory to Hamilton.
But Verstappen was non-committal when asked whether he thought he could take the fight to Mercedes at the twisting Hungarian track, which plays to Red Bull's 'high downforce' strengths.
"We'll just find out won't we?" said Verstappen. "The simple answer [is] I don't know. But I hope it's going to be a bit better."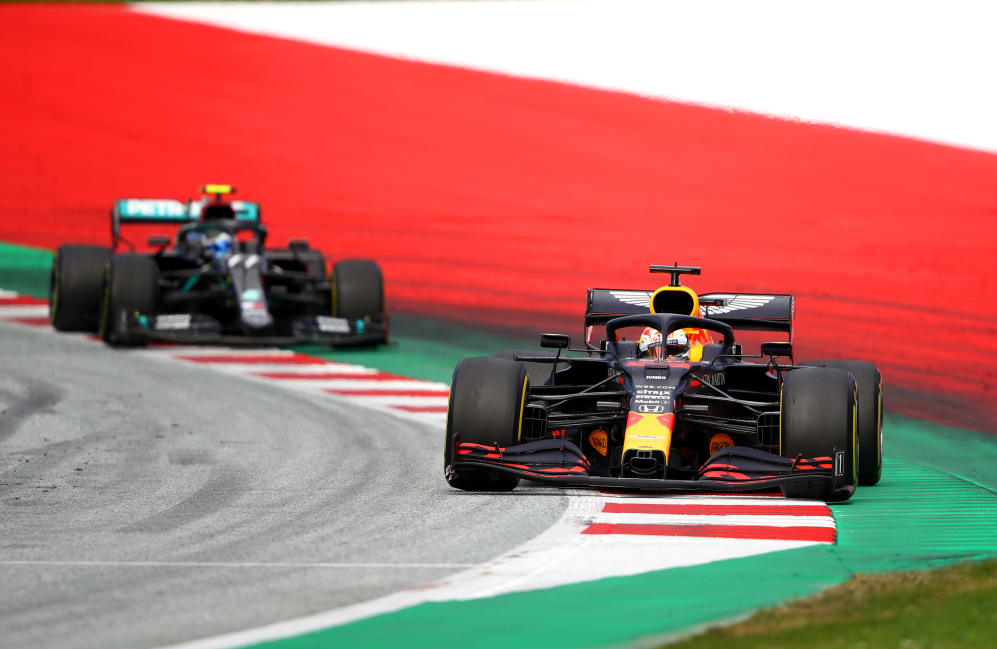 READ MORE: Check out the full results from the Styrian Grand Prix
Verstappen at least had a better time of in the Styrian Grand Prix than team mate Alex Albon, who despite equalling his best-ever career finish of fourth – having retired, like Verstappen, last week – lacked the pace to compete with the front-running trio of Hamilton, Bottas and his team mate.
"It was a good race," said Albon. "I lacked a bit of pace this weekend so I need to just check where to find the time. But we think we know, so I am happy with fourth. Good get to get some points after last week."