Red Bull sign F3 championship runner-up Zane Maloney as F1 reserve driver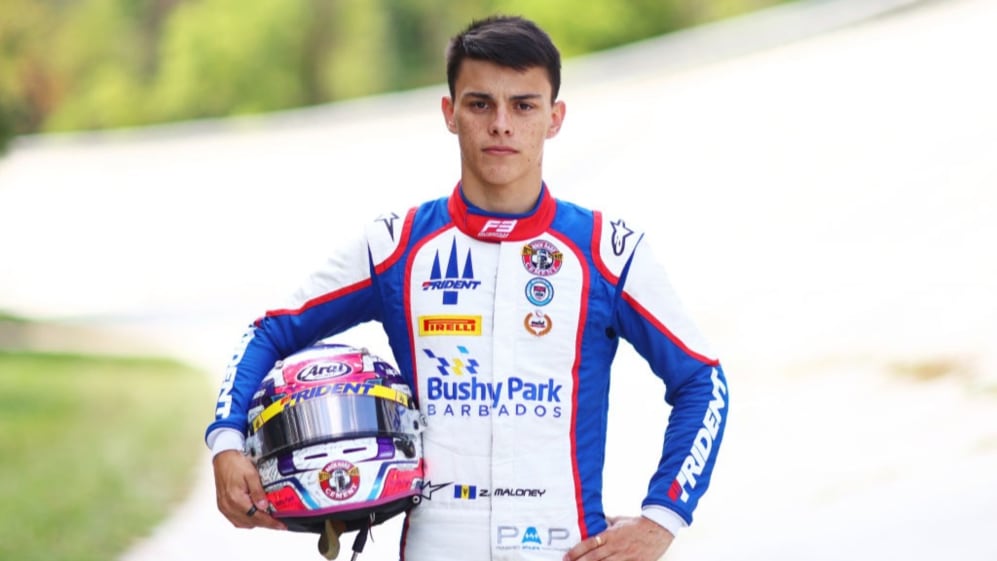 Zane Maloney has become the newest member of the Red Bull Racing Junior driver programme. The Barbadian will also serve as one of the team's reserve drivers for the 2023 Formula 1 season.
Maloney finished the 2022 FIA Formula 3 season second, just five points off winning the championship in his rookie season.
POWER RANKINGS: How the drivers rank on the final leaderboard at the end of 2022
Driving for Trident, he rebounded from a tricky start to the year in style, capping off his maiden campaign in F3 with three consecutive Feature Race victories but fell just short of the title at Monza.
Maloney was 2019 British F4 Champion with Carlin before making the switch to Euroformula Open for 2020, where he finished the season 8th. In 2021, the Bajan driver moved to Formula Regional European Championship by Alpine. He took one win along with a further seven podiums on the way to fourth in the standings.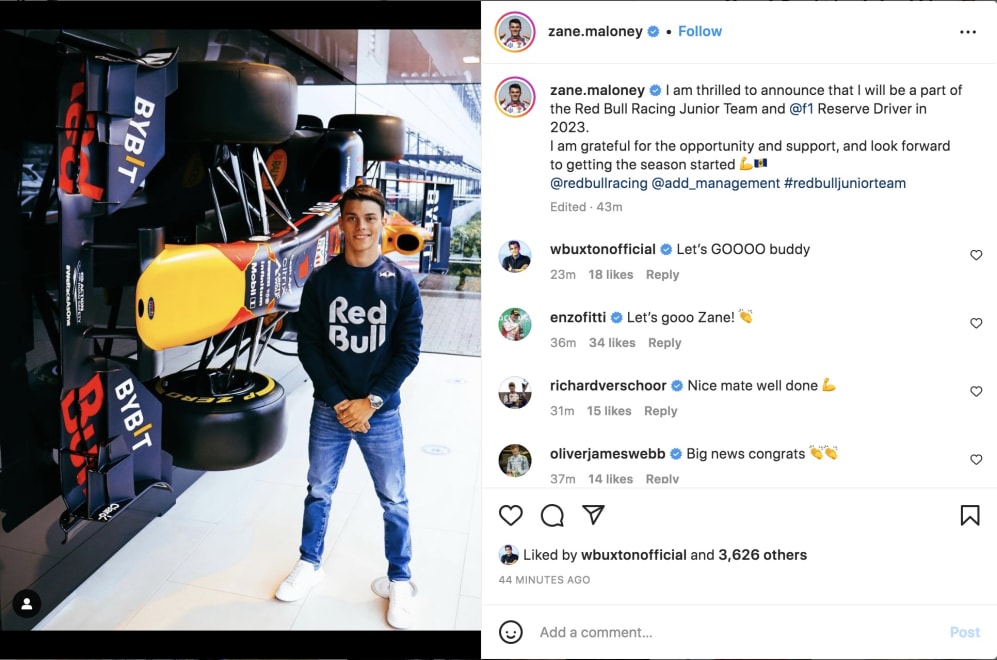 Following the end of the 2022 F3 Championship, he took part in the post-season Formula 2 test with Carlin alongside fellow Red Bull Junior, Enzo Fittipaldi. Maloney finished the three-day event at Yas Marina Circuit with 246 laps under his belt.
The 19-year-old said that his signing with Red Bull was a great opportunity and he was eager to get started.
"I am thrilled to announce that I will be a part of the Red Bull Racing Junior Team and F1 Reserve Driver in 2023. I am grateful for the opportunity and support, and look forward to getting the season started."
ANALYSIS: Why are Ricciardo and Red Bull reuniting for 2023?