Red Bull strong in all conditions – Ricciardo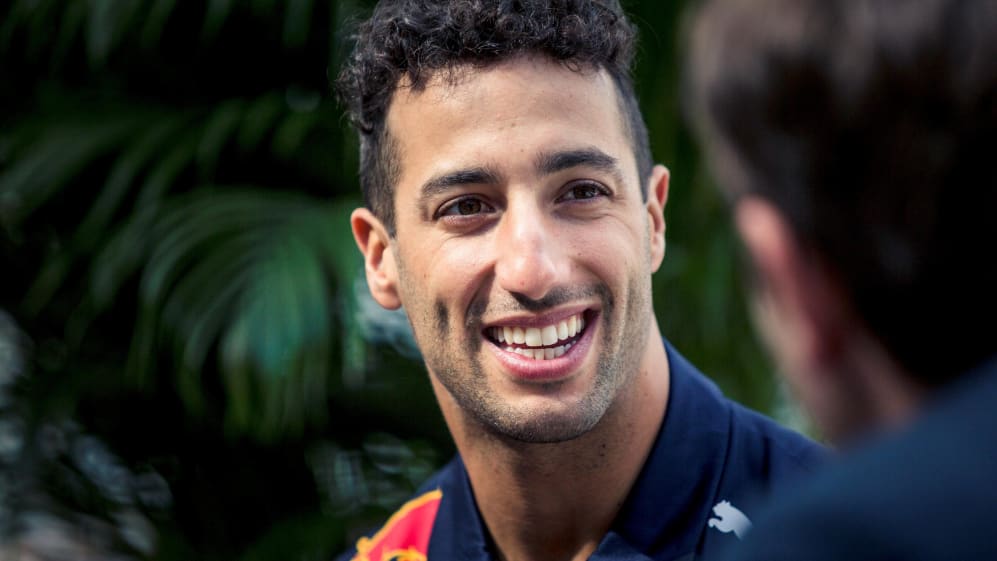 All eyes were on Red Bull on Thursday in Monaco. Could they live up to expectations that they were the team to beat on the tight and twisty streets of Monte Carlo? After the opening two practice sessions, the early indications are yes, with Daniel Ricciardo reporting that they seem strong "in all conditions"…
Red Bull secured a one-two in both Thursday's 90-minute sessions, with Ricciardo beating Max Verstappen on each occasion. In FP2, Ferrari's Sebastian Vettel was the closest challenger, more than half a second adrift.
It was a stunning performance from Red Bull, whose car update in Barcelona delivered a bunch of extra downforce that is so crucial on Monaco's unique street circuit.
Qualifying has been the team's weakness this year, which is partly down to a power deficit from their Renault engine. However, Ricciardo was happy with his pace over one lap in Monaco, which bodes well considering the difficulty of overtaking makes qualifying so important in the Principality.
"It is going to tighten up on Saturday but all we can do today is try and top it and we did," Ricciardo told reporters after practice. "It's a good start, both cars are strong.
"Our long run looked decent. It is not everything around here, but we seem to good in all conditions at the moment. [Pole position] is the target. The intention this weekend was to try and win - and be dominant. Today is good. It is a good start.
"We topped the sessions, so for now we have done all we can. We can find a bit more but we are more or less there and Saturday afternoon is going to be very close. We have a day off and I am sure Ferrari and Mercedes will start to put pressure on us."
Verstappen, who escaped penalty after reversing back on track, echoed his team mate's confidence about Red Bull's prospects in Monaco.
"We know that we have a great car," he said. "On other tracks, the straights are too long. As soon as you come to a track where the straights aren't that long then yeah we are very strong.
"Normally in the race, if you have a good start, and a clean pit stop, then it's all good so we just have to focus on qualifying but so far the balance has been really good. So far that has been really positive, straight out of the box the lap times were there. Hopefully it'll be the same on Saturday.
"Yeah [pole] definitely the target after today. For sure they will come close in qualifying because of the engine modes but I'm sure we can still do better so pretty good."
Red Bull won a trio of Monaco Grands Prix from 2010 to 2012, but have not won again since. They came close through Ricciardo in 2016, but a bad pit stop dropped the Australian, who had started on pole, to second behind Lewis Hamilton.