Red Bull struggling to find balance 'sweet spot' in Austria – Verstappen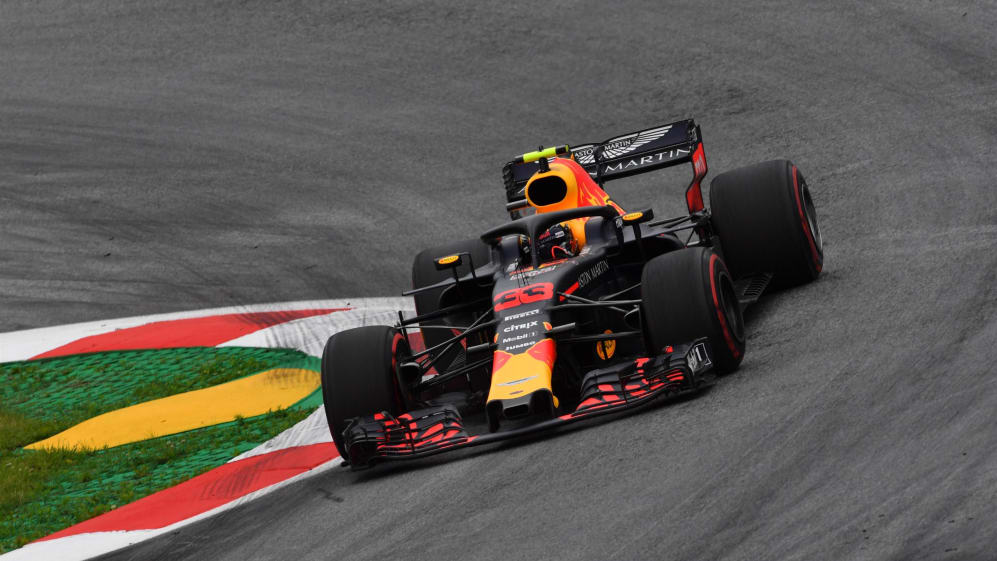 They would dearly love to take their first win at their home track, but Red Bull looked to be the third best team after Friday's practice sessions at the Red Bull Ring, with a lack of balance on the RB14 cited as the main issue by the team's Dutch star Max Verstappen.
The team's quickest FP2 lap, Daniel Ricciardo's 1m 05.031s effort that was good enough for P4, was nearly half a second down on Lewis Hamilton's fastest time, a hefty deficit around what is one of the shortest laps on the calendar at just 4.3 km.
Worse was the fact that Hamilton set that time on what on paper should be the slowest tyre of the three that the teams have at their disposal this weekend, the yellow-walled softs – although in truth, the lap time differential across all the tyres appeared to be almost negligible in Austria.
Asked how he felt his first two practice sessions of the weekend had gone, Verstappen revealed that he'd been compromised by running with an old floor on his car – and was further hindered when he had part of it break during FP1.
"I don't think it was a perfect day as we had a damaged floor," he said. "Something broke off the inside of the floor, so my second practice session I had to run with a floor that was a little bit cut or modified, let's say that.
"It was an old floor so we will put on a new one tomorrow, but today we had to be a bit limited on that, which definitely compromised the downforce of my car.
"I think in general it was not the best day but there is still room for improvement. We know that we lose quite a bit of time on the straights and even though there is a third DRS zone, it is still a bit too much. Still some work."
Verstappen had a few edgy moments during the sessions, running wide on several of the Red Bull Ring's corners. Asked how he'd felt the balance on his car was, Verstappen replied: "I'm also not happy with that yet. We need to work on that.
"It was not the balance we wanted and we are chasing the balance a bit but we never really found the sweet spot yet.
"I don't think it's with the tyres – it is more with the car balance we are not happy with. We still have some work to do but I think if we find the right car balance then the tyres will work."
Over on the other side of the garage, team mate Ricciardo seemed to have a sunnier view of his Friday's efforts, despite admitting that the team had not yet found the ideal set-up.
"The day was alright," reckoned the Australian, whose FP2 time was just 0.094s faster than Verstappen's. "We changed a few things in the second practice. Somewhere in the middle, so we will go somewhere in the middle between P1 and P2 with aero and a few other bits and pieces.
"This morning, we may have been a little bit stronger than the afternoon. We changed a few things. We can find a happy medium between the two set-ups we tried. The tyres were all really close, so that is going to be interesting, what strategy people go for tomorrow."
It's going to be thinking caps on for Red Bull ahead of qualifying, then, to see if they can give their drivers a car to take the fight to what look to be a very potent Mercedes team in Austria.