Red Bull's Gasly blames unexpected track evolution for Q1 exit
Max Verstappen qualifying fourth, unexpectedly splitting the Ferraris, was a good result for Red Bull. Pierre Gasly dropping out in Q1, sat in the pits as the chequered flag fell, was not. And a simple tactical error was to blame.
With the track improving rapidly at the end of the opening phase, lap times started to quickly fall. Red Bull obviously thought Gasly had enough advantage in hand. It turned out he didn't – and the Frenchman ended up 17th on his debut for his new team.
"I think we've been quite optimistic," Gasly said after missing out on a Q2 place by a full half second, despite the obvious speed of his Honda-powered RB15. "We didn't expect such a track evolution and the fact that it would be so close like this.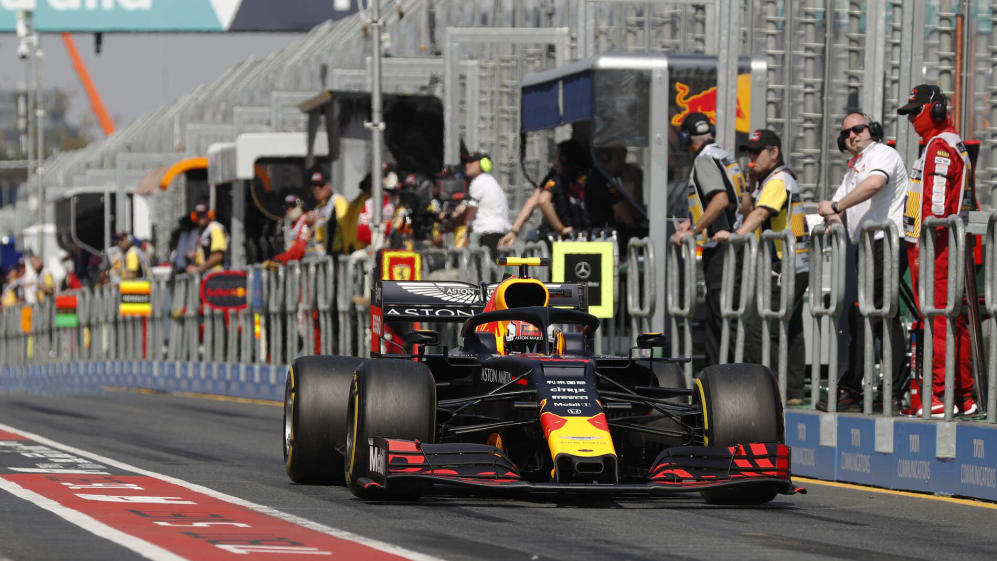 "It's pretty tough, because I felt really good in Free Practice 3 and then was really happy with the lap. I missed a little bit at the end – I was one and a half tenths behind Max - but clearly the track evolution was big and quite a surprise."
That surprise means Gasly – who failed to finish his first Australian Grand Prix last year – will start Sunday's Albert Park race from the penultimate row of the grid, alongside McLaren's Carlos Sainz. From there, scoring points will not be easy.
"Unfortunately it's going to be a tough one I think," he added. "Starting from where we are it's going to be a difficult one, but we need to stay positive and for me tomorrow it will be all about taking the experience with the car and hopefully we can recover some positions."
Red Bull's hopes of a podium hence realistically lie with Verstappen, who was barely a tenth slower than Ferrari's Sebastian Vettel on Saturday. The Dutchman's previous best result in Melbourne was a fifth place – from fifth on the grid – back in 2017.