Reigning champions Red Bull confirm running order for pre-season testing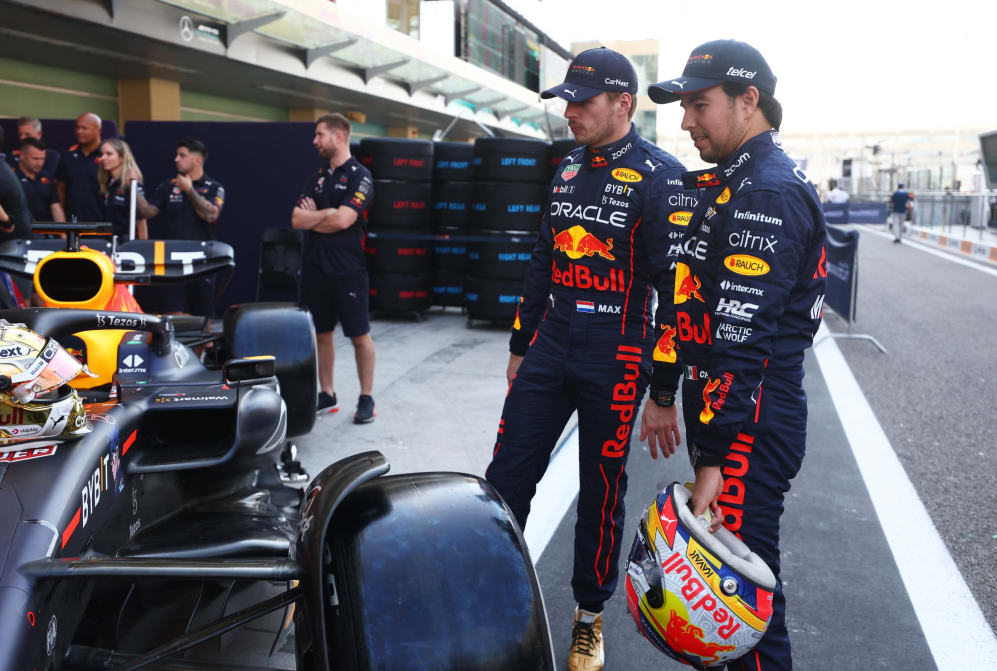 Formula 1 pre-season testing kicks off this week – and reigning champions Red Bull have confirmed which of their drivers will be in the car when, over the three days of running in Bahrain.
All the teams are at the Sakhir circuit this week to try out their brand new cars ahead of the season opener at the same venue the following weekend.
READ MORE: From aero rakes to flow-vis – 5 key terms you need to know for F1 pre-season testing
They all have three days of running, beginning on Thursday – with the track open for business for eight-and-a-half hours per day – and each team is only permitted to run one car at a time.
It's their last chance to identify any major problems, get fixes in place, and try different parts and set-ups before the racing action starts with the Bahrain Grand Prix.
And on Wednesday, Red Bull confirmed defending champion Max Verstappen will be in the new RB19 all day Thursday, and Friday afternoon.
Sergio Perez will take the wheel on Friday morning, and then drive the full day on Saturday.
Oops! Error retrieving Twitter post
Ahead of the test, Verstappen said he was raring to get back in the car after taking time off over the winter.
"I'm feeling nice and relaxed heading into the 2023 season. I had a good break and prepared well this year," he said. "Time is so limited at testing so hopefully we have some solid days without too many issues, it's important to have smooth sessions.
"The team have worked hard over the winter and I hope the RB19 is another good car to challenge up at the front with but time will tell."
READ MORE: The beginner's guide to... Formula 1 pre-season testing
Sergio Perez added: "I am massively looking forward to getting behind the wheel of the RB19 again. I feel fit and ready for the season, this will be my 13th year in Formula 1 and I cannot wait to be back and then be back racing.
"Testing is very important because it is the only time of the year when you can really make big changes and explore different set-ups in the car. I feel like things are just getting started, I want to enjoy this year and have my best season ever."