Rejuvenated Alfa Romeo can be in fight for Q3 in Bahrain, vows Bottas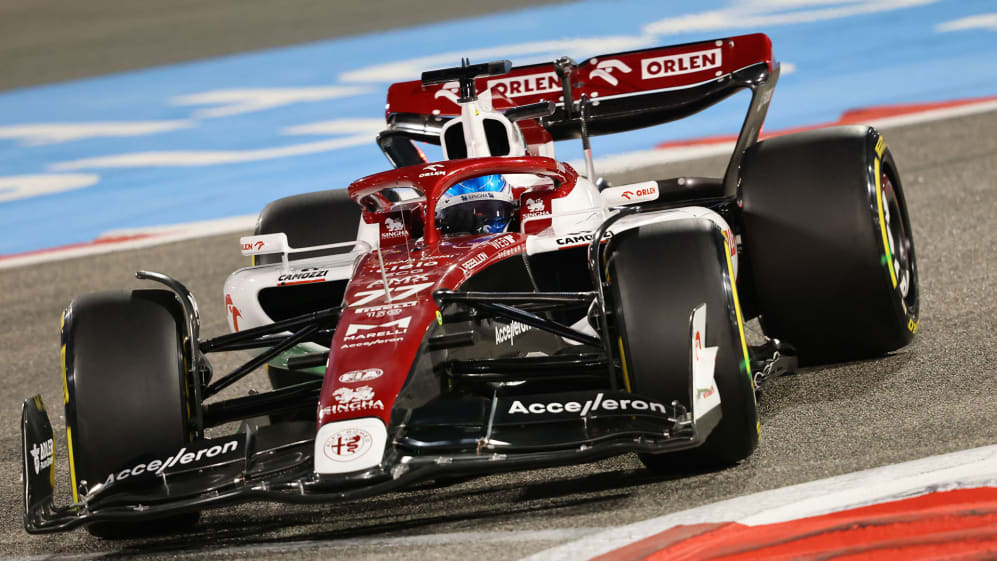 Alfa Romeo can fight for a place in Q3 on Saturday despite Valtteri Bottas missing out on a whole practice session on Friday, according to the Finn himself.
Bottas reported a misfire on his out-lap in FP1 and then managed just one further lap later in the session before a technical issue ended his running, leaving him without a time in the first session. But Bottas bounced back with a much more competitive FP2, finishing sixth overall and seeing the potential for a top-10 qualifying performance.
FP2: Verstappen leads Ferraris in second Bahrain GP practice session
"It was definitely a challenging first session and disappointing first practice but it made me happy that the car issues were fixed and found and we got good running, good short runs with different compounds and then a good long run as well [which] was not bad," Bottas said. "So a good solid first session. Now it's time to look at the data and learn from it. But nice to see that at least it seems like we're not that far off where we should be. So a positive day.
"It's hard to say [if Q3 is possible]," he added. "It's so close and I'm sure some teams, they have quite a bit to turn up with the engine. I think we have the possibility to fight for a Q3 place and that's positive."
And it's not just on low fuel that Bottas had a strong run, as he was also encouraged by the race pace later in the evening as he made up for lost time.
HIGHLIGHTS: Watch how FP2 unfolded at the Bahrain Grand Prix
"I still haven't actually seen against the competition but when I was out on track, I was actually very pleased with the balance with the high fuel. So it felt okay, and that was also the feeling in testing, the high fuel runs in general, was a pretty good feeling. Maybe on a single lap we still have work to do, but not bad."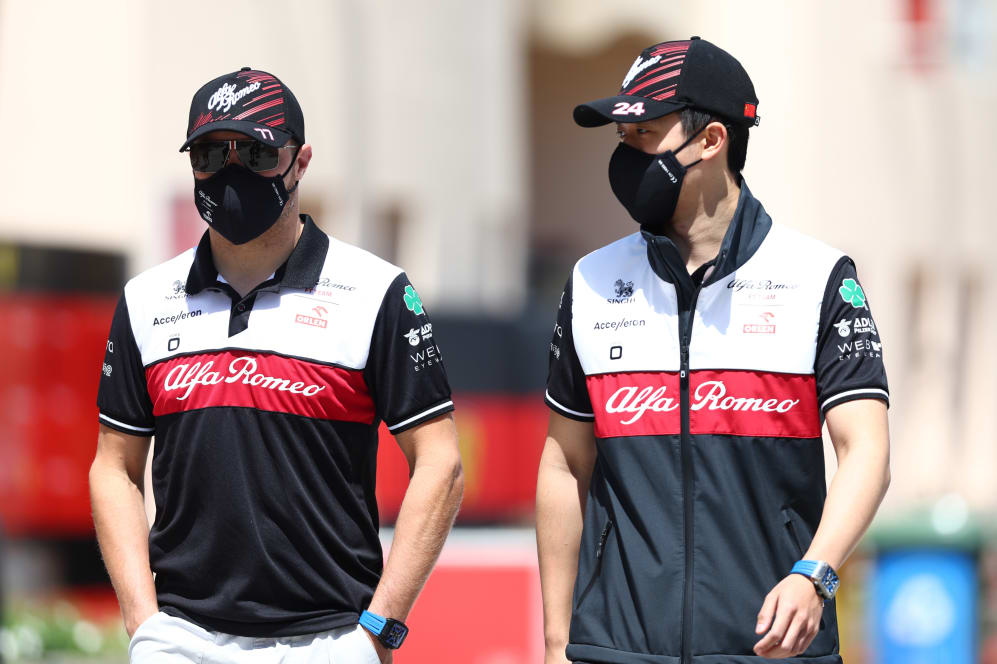 The lack of running in FP1 means Bottas will be reliant in new team mate Zhou Guanyu for some data, and he believes the pair can learn from each other despite the rookie's status.
"Absolutely we'll be working together and if there's anything I can do to help him personally, I will do my best, and same thing if there's anything I can learn from him, I will, and now it's time to put our heads together and work with the set-up."
Zhou himself was surprised by how serenely his first race weekend as a full-time Formula 1 driver started, as he got his first taste of running under the lights in Bahrain to prepare for qualifying, and ended up 15th overall in FP2.
READ MORE: Leclerc aiming to be in fight for pole after ending Friday within a tenth of Verstappen in Bahrain
"Pretty smoothly actually," Zhou said of his Friday. "I was quite relaxed, more relaxed than I expected before the beginning of the day, because it's quite a big weekend coming up for me.
"Nevertheless, both sessions went pretty smoothly and of course this afternoon was the first time I did push under the night conditions with F1 cars. I had a good feeling, it wasn't too bad; there's areas to improve but overall, I was quite happy with how the whole day went.
READ MORE: Russell says Mercedes 'a long way off' as Hamilton warns 'longer term fix' needed after early Bahrain running
"I think [I need to work] a little bit on the set-up and a little bit on myself. Last week in the testing I was always in the AM session, so missing the PM, fast lap run. Today was the first time trying that and overall, I was quite okay with everything. But of course there is plenty of stuff for me to look over to put everything together for qualifying."