Reliability 'a concern' says Leclerc after Sainz DNF, as he reveals how homework helped him defeat Verstappen in Austria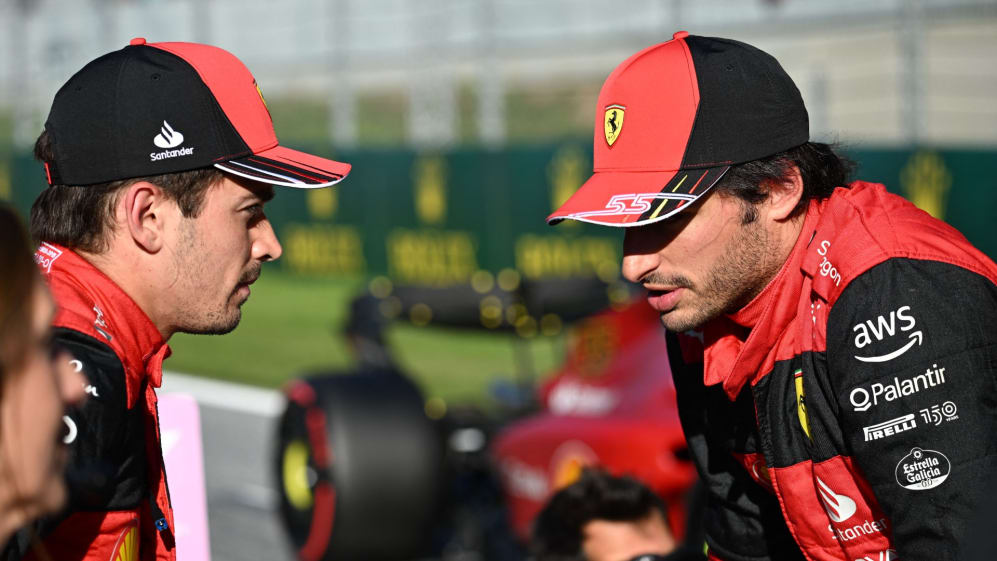 Charles Leclerc won his first race since April at this weekend's Austrian Grand Prix – and although he was revelling in his fifth career win on Sunday, the Monegasque racer was again left concerned by Ferrari's reliability issues after team mate Carlos Sainz's fiery retirement.
Ferrari won their second race in a week in Austria, but it was marred by another DNF for the team, as Sainz was forced to pull over on track after suffering a power unit issue that saw his F1-75 catch on fire. And while Leclerc was ecstatic with his victory, he revealed his apprehension about his team's issues going forward.
Asked whether Sainz's retirement took the shine off his win, Leclerc replied: "Of course, it does. Obviously as a team, it is a concern with the reliability, and today shows even more that it is a concern. And we really need to look into that to make sure that it does not happen again during the season."
MONDAY MORNING DEBRIEF: Unpicking the mystery of how Ferrari turned the tables on Red Bull in the Austrian GP
Leclerc himself also suffered from issues late on in the race, and was heard on the radio complaining of a sticking throttle immediately after Sainz had retired from the race. And the Monegasque said he was relieved to have managed to hold on for victory over Max Verstappen.
"It was pretty bad!" said Leclerc of the issue. "Especially Turn 3 and 4, it was a disaster because the car was pushing a lot with the throttle being extremely inconsistent, so I just had to manage it. But at the end I got to the finish line in first position so very happy."
Meanwhile, Leclerc went on reveal how some Saturday evening homework, following his defeat by Verstappen in the Sprint, helped him secure victory on Sunday – with Leclerc not suffering from heavy degradation issues on his tyres, as his rival did.
READ MORE: 'It's the story of my season' – Sainz frustrated as 'easy 1-2' goes up in flames at the Red Bull Ring
"I worked quite a bit on my driving yesterday night and I knew where to improve, especially on that medium stint to have the pace but also the good management," said Leclerc. "And I think we've shown that perfectly today, which was great.
"That's where we did the big difference in the race. Then on the hard, we were quick but there was no degradation, so everybody was quite a bit closer. So yeah, I'm very happy that the hard work of yesterday night paid off today."