Renault 'surprised' Ricciardo took up 2019 seat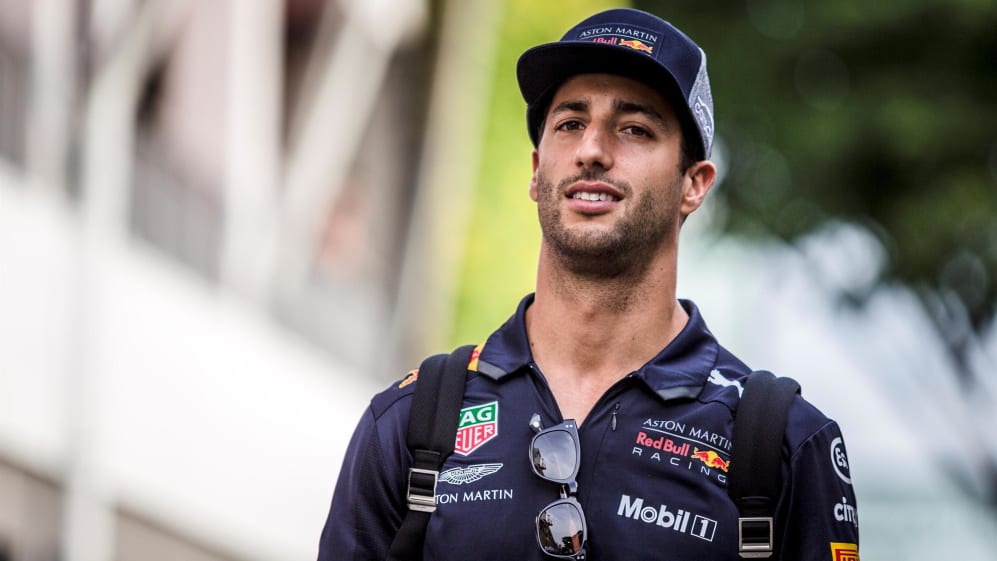 Daniel Ricciardo caught many by surprise when he announced his move from Red Bull to Renault for next season – so much so that even his soon-to-be employers, who are still re-establishing themselves in Formula 1 after returning as a works team in 2016, didn't expect to hear the words 'I'll join' from the Australian…
During the summer shutdown, Ricciardo got the F1 world talking when he revealed that after almost five years with Red Bull Racing, having joined the Red Bull family in 2008 as a member of their Junior Team, he would leave the Milton Keynes squad for pastures new.
His destination was soon confirmed as Renault, partnering Nico Hulkenberg next year, but the move was something of a shock, given Red Bull have a proven race-winning car while Renault are slowly moving up the midfield and do not yet have a car to challenge for the podium.
And the team's special advisor Alain Prost, speaking on the latest episode of our Beyond The Grid podcast which is released on Wednesday, has revealed that after Renault laid their cards on the table for Ricciardo, they were taken aback by the good news – especially given his ambitions of becoming a world champion.
When asked by host Tom Clarkson if Ricciardo is the final piece of the puzzle for Renault, Prost gave a frank assessment: "If you ask me this kind of question, I'm going to answer very honestly – and I think it's a little bit too soon because we are not there.
"When we talked to Daniel, it was a very frank discussion. He knows everything, he has seen everything – and he knows he can not be a world champion next year. We are going to be better for sure, but it's going to take time.
"We were a bit surprised when he said 'yes I want to come'. He's going to allow us to push the team to become even better and better all the time. It's a little bit more pressure on the team because of him. But at the end, it's positive pressure."
'He can make the difference'
Now that Ricciardo has committed to a two-year deal with the French constructor, they can both look forward to their partnership, with six races of this season remaining before attention turns to 2019 (after a well-deserved break, of course...).
And four-time world champion Prost is excited about the prospect of working with the charismatic Australian, believing Ricciardo can play a crucial part in making Renault an F1 powerhouse again.
He added: "What Daniel can bring is - obviously the first thing is himself. He's a driver that has won races, and he has been so competitive in the last few years. He's a very nice personality which is very important for the team – and he's also coming from a winning team.
"As an old driver, you can see that when you're in a top team and an average team, there are a lot of small differences that can obviously make the difference in competitivity. A driver like him can help. We need to put everything we can all together to become a top team and he is part of that.
"The marketing side, he's good value. He's a funny guy. If you talk about Daniel inside Formula 1, outside Formula 1, you never have controversy. For me, he is one of the best drivers to overtake people. He's very competitive. He has had more points than his team mates very often, like Max (Verstappen) who is considered one of the best. He's a top guy.
"In a team like Renault, it's a big team with a big factory, the Renault family has a long history in Formula 1 - but it's also a big company. You need to have a good ambience. It's very difficult to support the pressure of this. You need to have two good drivers working well together, without any problems – and I'm sure with Daniel and Nico it's going to be a good team."
If you want to hear more from Prost, including tales from his epic career and rivalry with the great Ayrton Senna, subscribe to Beyond the Grid now on Apple Podcasts, Spotify or via your favourite podcast app to make sure you don't miss out on Wednesday's episode. To check out all the episodes to date, click here.