Renault admit braking system that led to Japan DQ was a driver aid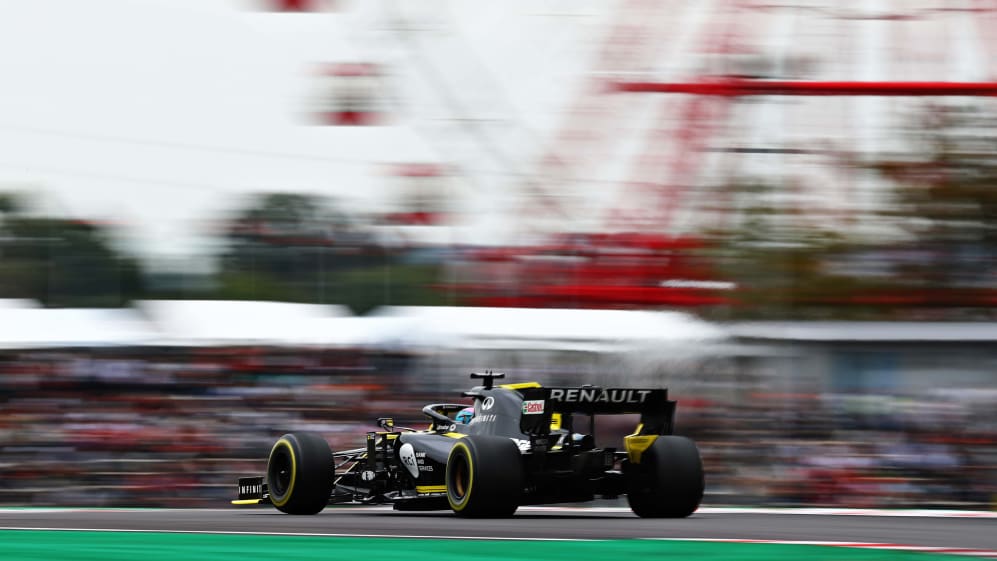 After deciding not to appeal their disqualification from the Japanese Grand Prix, Renault have admitted the braking system that fell foul of the Sporting Regulations was a driver aid, as ruled by the FIA. But team boss Cyril Abiteboul remains adamant its use was justifiable…
Racing Point lodged a protest in Japan relating to an alleged breach of the regulations relating to a 'pre-set, automated brake bias system'. While the FIA deemed it legal regarding the Technical Regulations, it ruled it was a breach of the Sporting Regulations relating to driver aids.
READ MORE: Renault opt not to appeal Japanese GP disqualification
As a result, Daniel Ricciardo and Nico Hulkenberg – who finished sixth and 10th respectively at Suzuka – were disqualified, costing the team nine precious points.
On Friday, Abiteboul said Renault has used the technology for a while, which is why they had not run the design by governing body the FIA to confirm its legality.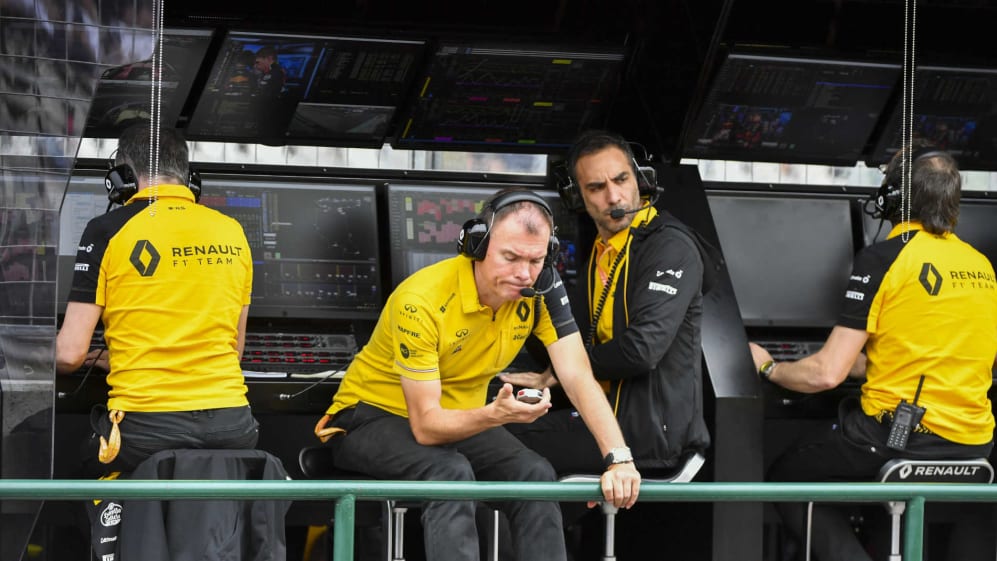 Abiteboul was disappointed that the issue hadn't been raised ahead of the Japanese GP weekend so the team would have had the opportunity to make a change if they were found to be falling foul of the rules.
"[Racing Point] asked to have an opinion [on braking technology]," he said. "The normal course would have been to ask the FIA to send out a technical directive or to engage in a discussion with us directly, not in the context of a race, not through the stewards.
READ MORE: Verstappen focusing on race pace as he declares Ferrari 'miles ahead' on pure speed
"In the case we could have had the opportunity to change. Before the events of Suzuka there was never such discussions and there was never such speculation regarding the legality of our system. [Speaking to the FIA was] not something that we've done because also we were absolutely convinced - as further demonstrated - that we were legal, and we were legal from a technical perspective.
"It's a driver aid, [but] a number of things are driver aids. At some point you need to accept that there's an element of subjectivity. It's been used for so many years that we never thought it could be put into question until what happened recently."
When asked how long the team has used the system, Abiteboul said: "I don't want to go into the details, but it's not from this season. It's not from this season, it's from before."
Racing Point chief Otmar Szafnauer said the protest against Renault only came about because they were considering using something similar themselves, only to be told be the FIA it wasn't allowed.
READ MORE: Vettel on top as Verstappen splits Ferraris in Mexico FP2
"We started looking at it after Silverstone," he said. "We, ourselves, had some issues with our brake bias actually failing, with I think resulted in Checo [Perez] I think running into Hulkenberg at the restart after the Safety Car. That's when we started looking at making our system a little bit more robust.
"As I'm sure everyone does, we started looking at our competitors to see what they do better than we do, and that's when we noticed that Renault had the system that we really wanted.
"So it started in Silverstone. We then wrote to the FIA asking if we could do the same, and the FIA wrote back saying we can't. So that's how that all came about."