Renault 'definitely in hunt for P3', says Ricciardo as drivers hope for more podiums in 2020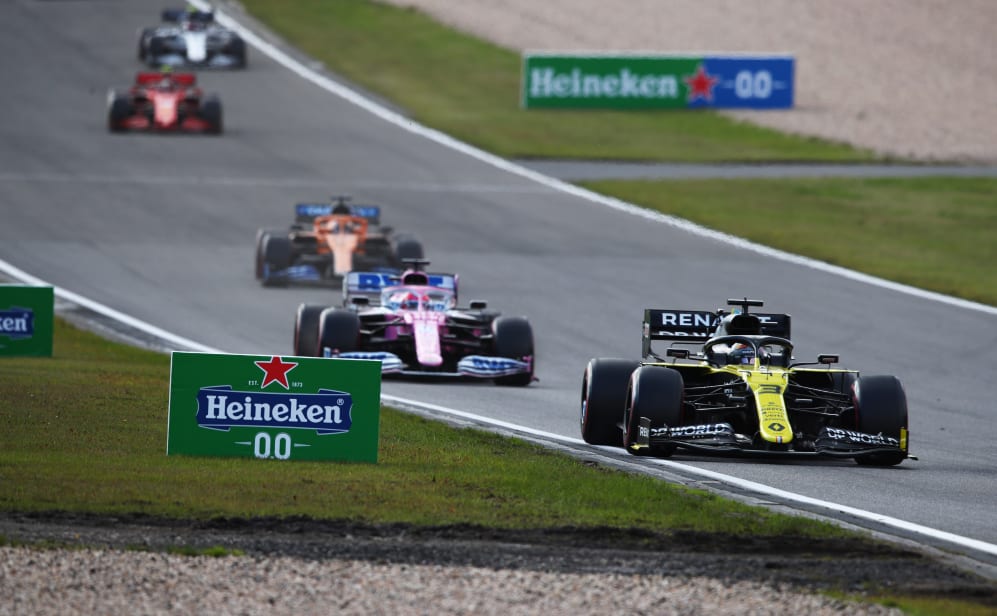 Ferrari's struggles in 2020 have created a fascinating battle to see which team, out of Renault, McLaren and Racing Point, can claim P3 in the constructors' standings. And having secured his first Renault podium at the Eifel Grand Prix, Daniel Ricciardo was confident that his squad were right in the mix to take the honours by the end of the year.
Just six points separate Racing Point in P3 with Renault in P5, with six races remaining. But with Renault having taken 78 points to McLaren's 54 and Racing Point's 57 in the past five Grands Prix – helped by Ricciardo's third place finish at the Nurburgring last time out – Ricciardo said that the fight for P3 would almost certainly come down to small margins between all three teams.
READ MORE: Who will win the fascinating race for P4 in the drivers' championship this season?
"We're definitely in the hunt, we're properly in it," said Ricciardo ahead of the Portuguese Grand Prix. "But I think equally, all three teams, we're so evenly-matched and sometimes it's up to even the first lap, who gets a better start, who can get track position, and I think that's how close it is, the battle.
"Obviously what's going to be important to dictate that battle is also reliability, and getting both cars in the points when possible, so that's obviously what we'll really try and target to make life easier. But it's close… Obviously at the start of the year, Racing Point looked like they were a clear step ahead, then McLaren showed strong signs and we have as well, so honestly I think it's really close."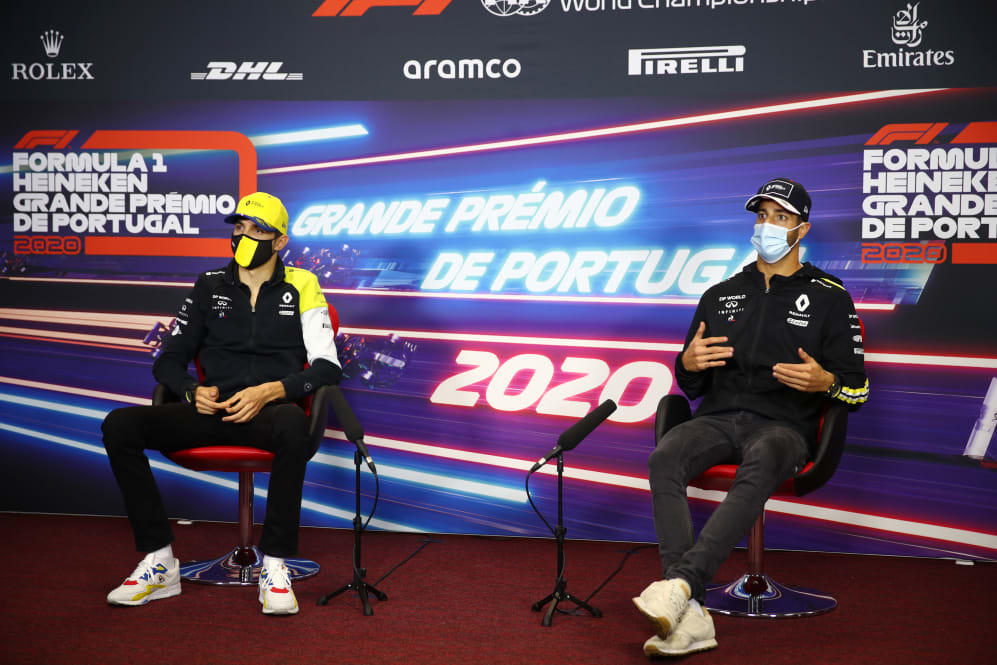 While Ricciardo is currently on a run of five top-six finishes – including that podium in Germany – team mate Esteban Ocon has retired twice from the previous five races, including last time out at the Eifel Grand Prix when he suffered a hydraulics issue.
But Ocon, who's scored just 36 points this year compared to fourth-placed Ricciardo's 78, confirmed that Renault were working hard on reliability, something he hoped would lead to his own maiden F1 podium this season…
"Those things happen in motorsport, unfortunately," said Ocon of his recent DNFs. "It did happen in times where we were in good positions to be able to score strong points, so for sure, we lacked a bit of results on those ones – I was about to do top-five in Nurburgring.
READ MORE: Renault 'have all the ingredients for a good 2021' says Alonso after testing R.S.20 at Barcelona
"But we're working hard on that, on reliability. I think it's been strong earlier in the year. Of course, a few occasions it happened recently but overall… as a package, we have been very strong, the performance has improved massively since the beginning of the season.
"Even if I had a retirement, it's great to see that Daniel managed to put the car on the podium," he added. "It was a relief for the whole team, it was so long since they got that podium and we got it that time. Of course, it would be great if we have some more during this end of the season, and I'm going to try and get also for my side."