Feature
Renault in 2019: Best Case, Worst Case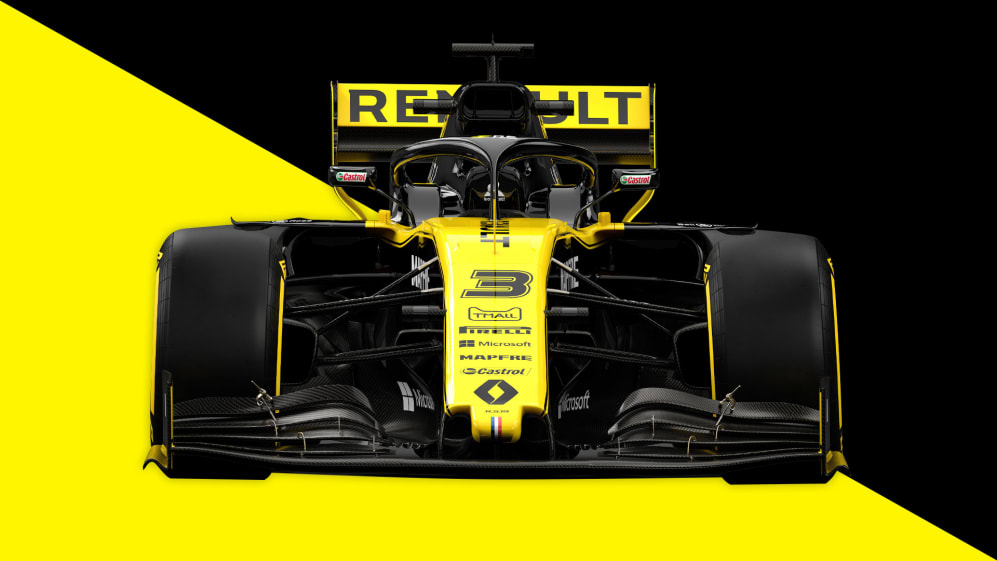 Renault continued their pursuit of recapturing former glories with another step forward last year. The French manufacturer was fourth overall but now have set their sights on catching the 'Big Three'. In the seventh of 10 individual team previews, we map out the best and worst case scenarios for the Enstone-based team in 2019...
Last year's ranking: 4th (122pts)
Driver line-up (2018 ranking): Daniel Ricciardo (6th), Nico Hulkenberg (7th)
2019 F1 Car: R.S.19
Best Case Scenario
In 2016, Bob Bell, Renault's Chief Technical Officer, never one to surrender to hyperbole, suggested a five-year rebuilding programme would be a realistic timeframe to see the team return to the top of F1. The 2019 car ran third in both headline times and mileage completed at the winter tests, giving every indication La Regie is well on course to achieve Bell's aims.
Renault's version of a best-case scenario is a little different to everyone else's in that it's still about aspiration rather than position. Retaining fourth place in the championship could be regarded as mission accomplished for 2019, if that fourth place came about as a result of mixing it at the front of the field, snatching podiums and the occasional victory.
They certainly have the drivers to do it. There's been a noticeable lift around the team since the shock announcement of Daniel Ricciardo's capture. Snaring a driver with seven F1 victories in his recent past is a statement of intent, arguably bringing more value than any potential points boost. That said, if Renault are to be a regular visitor to the podium, Ricciardo is very much the sort of driver to do it.
Worst Case Scenario
Renault have to step up this year. Having signed Ricciardo, not producing a package worthy of his talents, would really put them in the firing line. If Renault don't pull away from the midfield pack, this will be a failure, even if they retain fourth in the championship – but the nightmare scenario would be going backwards. As a team in recovery, they've got away, in the past, with under-performing – but it's a works team with a works budget and falling behind a non-works team – several of which are looking downright feisty this year – simply wouldn't be good enough.
Third over the winter flatters Renault, given Red Bull fluffed their lines towards the end of testing when times were tumbling – but the real problem will be if Honda have chosen this year to get it right. The very last thing Renault need is Red Bull being vindicated in their decision to ditch Renault power. Renault claim to have made a big step over the winter with its power plant – but Renault usually make a statement to this effect, before retracting it and detailing the mid-season recovery plan shortly after Mercedes- and Ferrari-powered cars disappear into the dust at Albert Park.
Another thing to consider is that, for all the obvious strain, Red Bull provided Renault with a constant stream of victories in the hybrid era, and have been an excellent benchmark. So long as the works team were trailing their customer home, there was obviously performance to find in the chassis. With McLaren unlikely to provide that sort of benchmark (although that would be bad in all sorts of different ways) it's going to be difficult for Renault to assess exactly where they are.
Stat Bomb
Nico Hulkenberg will be keen to shed a particularly unlovely record this season. He's the driver with the most starts to not appear on the F1 podium. Hülkenberg's overalls have avoided the champagne for a record 158 entries and 156 starts. While his chances of breaking that hoodoo are better than ever this year, he stands a reasonable chance of exchanging it for another unwanted record: the most points without a win. Currently, that's held by Sergio Perez with 529. Hulk is 55 behind his former team-mate, with 474.
In and Out
Lots of change at Renault over the last season. Most notably, the signing of Ricciardo, with the jettisoned Carlos Sainz off to McLaren. On the technical side, Bell has stepped back but will continue as a consultant, while Executive Director Marcin Budkowski, formerly of Ferrari, McLaren and, most recently, the FIA has now been at Enstone long enough to have a proper impact on this year's car.